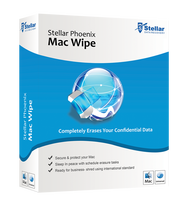 Price:

$29.00
Data Eraser for Mac
Permanent File deletion for Mac before sale, trade or donate your Macintosh computer

Data Eraser for Mac is designed to wipe "Already Deleted" file and "Existing" data on Mac,it support erase all data from your Mac hard drives and other External Hard Drive on Mac like USB drives, SD cards, memory cards without recovery before selling your devices.



Permanently Wipe A Mac Clean Before Selling


Permanently erase specific drives, folders and files on Mac without retrieved


Permanently wipe private data from USB drives, SD cards, memory cards etc


Remove junk files permanently and speed up the Macintosh computer


Delete files, folders, entire drives, free space, system activity, application traces, etc from Mac hard drives permanently

Supported OS: Compatible with Mac OS X 10.7, 10.6, 10.5, and 10.4



For Mac: Data Eraser for Windows



Use Guides&Screenshoots



Key Features
Permanently Erase Deleted Files from Mac without Recovery

Erase All Junk Files and System Activity Traces to Speed Up Mac

Permanently wipe all sensitive data from Mac OS based storage system, including intern browsing data, system traces, file history, cookies, cache,etc.

Wipe all Data on Hard Disks, SSD, Memory Card and USB disk on Mac

Completely Wipe "Already Deleted" or "Formatted" Files without Restore on Your External Hard Drive on Mac

Completely and Securely Erase Your Private Data, 100% Unrecoverable

How to Permanently Wipe Private Data on Mac
Note: Before you give your Mac computer, USB drive, SD cards, memory cards or other External Hard Drive External Hard Drive anyone else, please remember to delete your private data permanently&completely before selling. As we all know, if we delete files by simple deletion or formatting the hard drive is not the safe way,because some data recovery software in market can recover them back easily. To make all the deleted files can't be restored or get back after selling, we must to use a professional Data Eraser for Mac to wipe all "Already Deleted" data permanently before reselling.Let's show you how to use Data Eraser for Mac to wipe all data on Mac without restored.

Step 1: Download and Install the Data Eraser for Mac program, run It on Macintosh.



First of all,please download the program on your Mac, then run the program and you will see the main interface.



Note: The Mac Data Eraser provides you two wiping options to remove files, "File Wipe" and "Drive Wipe", you can select the one based "File Wipe" on your actual needs.

Step 2: Select What Type of File You Want to Clear Up

There are two ways to your to wipe data on Mac,here we take the first option - "File Wipe" as an example to explain how the program to erase the junk files on Mac and free up space. Select the "File Wipe" and next.



Tips: The program will show you all of your hard drivers on Mac on the right, then, choose the drive which you plan to wipe and click on "Next" option.

Here,you can see there are six "data wiping options" provided by the Mac Data Eraser program, please select one of wiping option you like.
For example,if you select the "Wipe internet activity" option,it can wipes all Internet activity traces and temporary Internet files on Mac permanently, including URL you typed, online forms you filled, users names and password you entered, browsing history, temporary files it created.




Tips: For different wiping options,you can do what you need,for example deleting files, folders, entire drives, free space, system activity, application traces, etc on your Mac.

Step 3: Begin to Erase Data on Your Mac

Then click the "Start wipe" button to start wipe selected data,only few minutes,all of your selected files are wiped,then a message gestures will tips you.

Free download the Data Eraser and have a try:



Well done,only few steps,you have finish erase private data and already deleted data from external hard drive on Mac. After that, your old drive or old Macintosh computer will be 100% wiped like it is a new. Now you can safely sell or give it to someone and no longer worry about your private data be stolen.


Related Articles