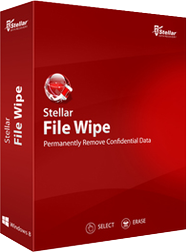 Price:

$29.00
File Wipe Software
File Wipe Software is a all-in-on Hard Drive & Card Erasing tool,which permanently wipe all data from your computer hard drives and other storage media like USB drives, SD cards, memory cards etc without restored before you resell, donate or trade your devices.



Wipe personal data permanently from your computer before reselling


Permanently erase specific drives, folders and files on computer without recovery


Permanently erase private data from USB drives, SD cards, memory cards etc


Wipe junk files permanently and speed up the computer


Wipe files, folders, entire drives, free space, system activity, application traces, etc from hard drives permanently

Supported OS: Windows OS - Windows 8/7/Vista/2003/2000/XP



For Mac: Data Eraser for Mac



Use Guides&Screenshoots



Key Features
Permanently Erase Deleted Files from Hard Drive & Card without Recovery

Erase All Junk Files and System Activity Traces to Improve Computer Performance

Completely all sensitive data from Windows based storage system, including intern browsing data, system traces, file history, cookies, cache,etc.

Permanently Wipe A Computer Clean Before Selling

Completely Wipe "Already Deleted" or "Formatted" Files without Restore on Your External Hard Drive

Erase All Data from Hard Drive & Card Before Reselling

How to Remove Files Safely and Permanently
Step 1: Download and Install the File Wipe software, run It to computer



After download and install the file eraser program on your computer, then launch the program from desktop shortcut.Here,you can learn more information and features about the File Wipe program,then click "Next" button to continue.



Tips: Once the files is wiped,no data recovery software in market can restore them back.

Step 2: Select the Hard Disk or USB drives You Want to Wipe

In this step,the program will show all hard drives or other external storage media like USB drives, SD cards, memory cards,ect that you have connect them to computer.Here,you can seed the details such as Disk No., Disk Size, Model No. and Serial No.



Step 3: Select the Wipe Method You Need to Erase

This program provide you different wiping methods. The algorithms are arranged in such a way that the fastest one with maximum overwrite speed is on the top of the list and the algorithm with maximum number of passes towards the end.



Step 4: Start to Wipe All Files from External Hard Drive on Computer

The File Wipe program will show the selected disk and wiping method. Review the summary carefully and click "Finish" to continue. In case of any changes, you have an option to click "Back" and revise as required. Click Cancel, if you want to exit from the wizard.



Step 5: Finish to Wipe Personal Data Your External Hard Drive

Only few minutes,the program help you wipe all files on the Hard Drive or External Had Drive. When the process is complete, you get a message indicating that File Wipe program has successfully erase data from the selected hard disk.



Free download the File Wipe software and have a try:



Well done,only few steps,you have finish erase all data from external hard drive. After that, your drive will be 100% clean like it is new. Now you can safely sell or give it to others and no longer worry about the private data theft.

Related Articles