Now more and more people are using the world's most popular mobile phone-iOS iphone and android mobile phone, if you pay attention to people in the street casually with what kind of phone, you will find that most people use the iphone and android phone, ios and Android system occupies a very large proportion of the market.

Nomatter you use iPhone or Android moible phone,you need to manage you moible phone's data on computer,such as transfer data from moible phone to computer for backup;recover lost data from moible phone;transfer data from old phone to new phone.Next editor recommend one popular manage software for Android moible phone.

Manage all you Android Moilbe Phone's files/data on Mac or Windows computer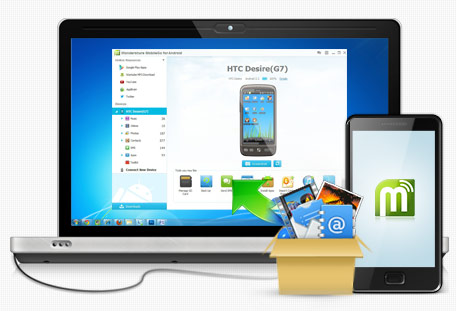 Android Phone Manager which can helps you easily manage you Android contacts, music files, movies, SMS, photos, applications,ect, such as multimedia converting, data transferring, contact management, data backup, and other phone managements between your Computer and Android phone.Backup Android SMS messages,Contact,Music,video,photo to Mac,or Recover Android SMS,Contact,Music,video,photo,ect on Mac or Windows computer.






On the first run after install, you need to setup connection between your Android device and the MobileGo application. There are two types of connection that you can use, either by using USB or Wi-Fi connection.

In my case, I use USB connection. After you have plugged your device to the Mac computer using USB cable, your device will be automatically detected by MobileGo (unless your device is not supported).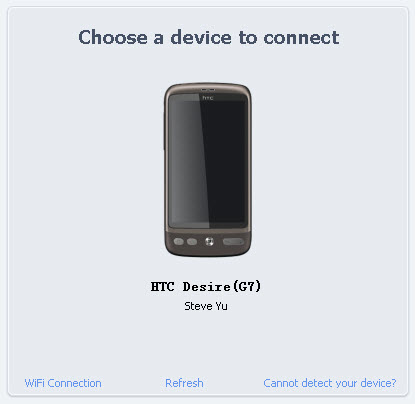 Next step is to setup (one-time setup) the connection between your device and the application. Choose your device to connect, then a driver will be installed in your device, plus you will be prompt to enable USB debugging on your Android device and name your device.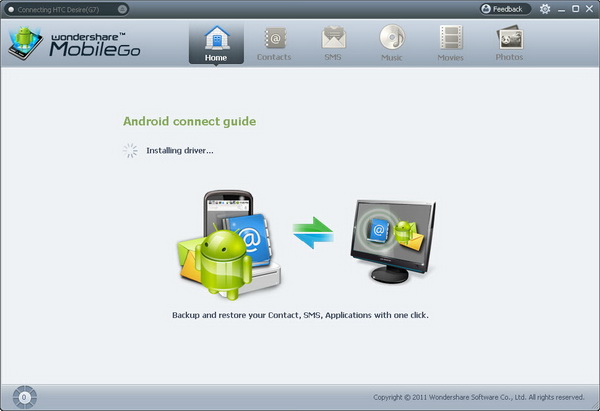 Now, the MobileGo application is ready to use. In the home screen, you can view the phone storage information of your device. Also, there are the Backup and Restore buttons.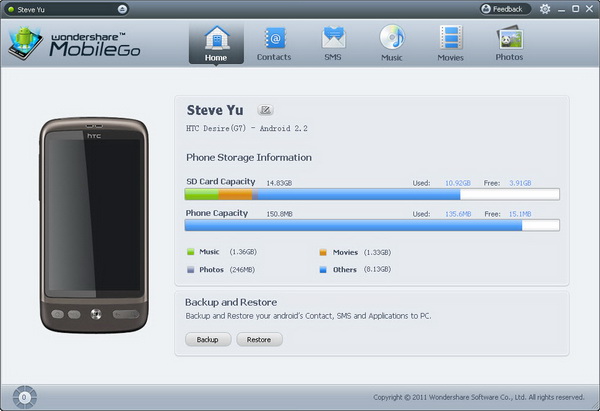 With a click on the Backup button, you can easily backup your phone's contacts, SMSes, and APK applications from Android to your PC.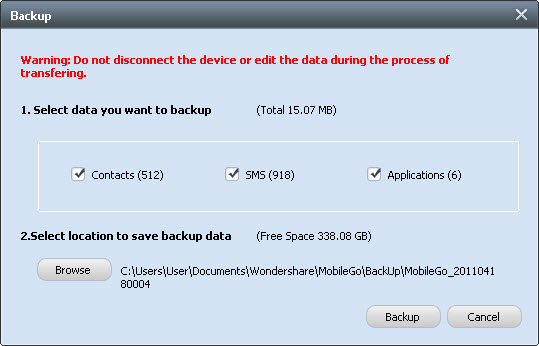 At the top of the home screen, there are tabs for Contacts, SMS, Music, Movies and Photos.

In the Contacts tab, you can easily add, delete, group and backup/restore (export/import) all of your contacts for your Android smart phone.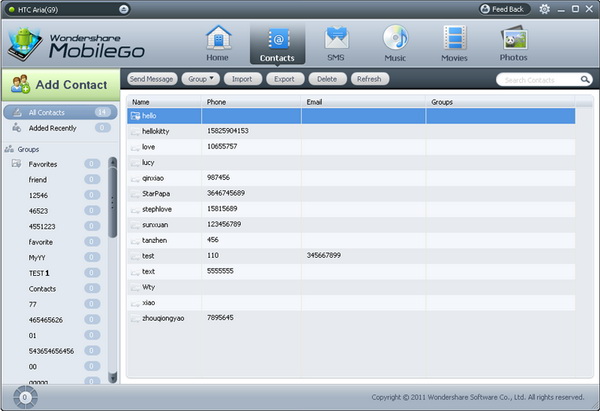 Meanwhile, for SMS management, MobileGo make it convenient for you to receive, send, and organize all your SMSes on your computer with keyboard.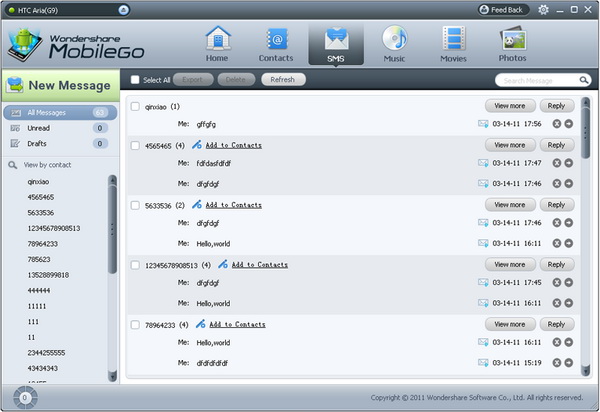 For music and movies management, you can do the following :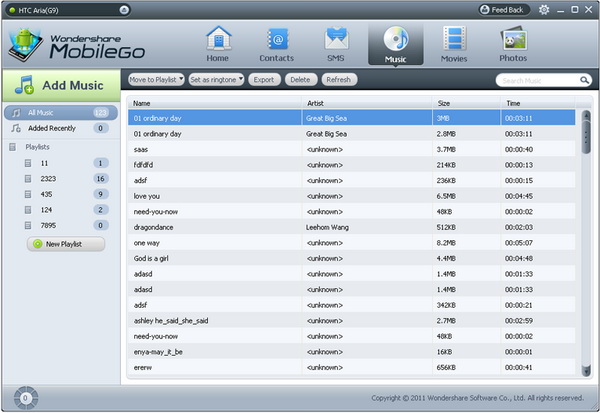 1.Automatically convert the incompatible formats into compatible ones when you try to import multimedia files from Mac to your phone.

2.Freely transfer any of your favorite movies and music files from Mac to your phone without worrying about the compatibility of file formats.

3.Simply build a new playlist, export to local, rename, delete, and set ringtones, etc. to organize your media files.

Lastly, in the Photos tab, you can manage the pictures and photos like transferring, rotating, deleting, renaming and so on.