With the development of science and technology, more and more data transfer software gradually introduced. You need to download and install the software before you can complete the data transfer program with the network connection. Many people ignore the smartphone itself --- data transmission via Bluetooth.

Bluetooth sharing feature, which can help your program have installed on mobile phone to share with friends, including system program. Your friends can receive and direct installation; your smartphone video, music, pictures, documents and archive files can be transferred with your friends, let you enjoy all the time to share the joy! Here are the features of Bluetooth-enabled:

***1 on the phone, in the absence of network conditions, your photos, applications, videos, music, etc. transferred to my friends
***2, no traffic at no cost, without having to worry about traffic is not enough
***3, a key switch feature to migrate your old phone data to a new phone equipment
***4, pass what you want to pass.

Now through this article and learn how to use Android phone to transfer data via Bluetooth


How to Use Android Phone to Transfer Files with Bluetooth


Step 1: Turn on Bluetooth

The first way is to pull down the menu in the phone desktop, and you will see the Bluetooth on-off option. Another way is to select Bluetooth option in the settings. When found, just switch it on. These two methods can open Bluetooth on smartphone.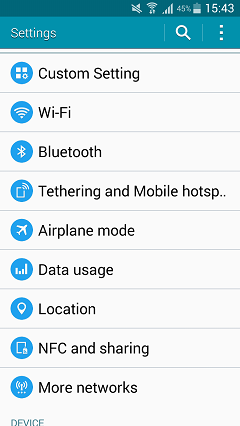 Step 2: Pairing Bluetooth devices

After turning on your Bluetooth, you can rename your Bluetooth device into whatever name you like. Tick the block next to it to make your cellphone visible and search by the nearby device. In the meanwhile, the handset that you want to pair can scan for your phone. Once detected, choose the target device. Then, a request interface asking to enter the key will show up on both devices. Type in the correct key and start pairing.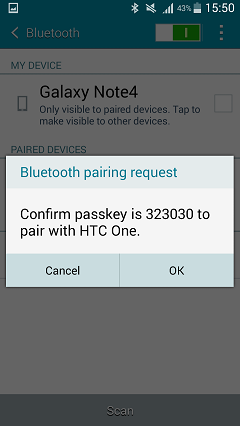 Note: Once you have successfully paired, the next time you will not need to enter a pairing password, you can directly pairing.

Step 3: Transfer Files via Bluetooth

When the two smartphones are successfully paired and connected, you can transfer data like photos, music, videos, APK packages, etc between the two devices. Open the File Manager in your handset and select those data you want to transfer. After selected, hit the Menu button and choose "Share" option. You will see a window popping up, choose Bluetooth to transfer the selected. After that, you will get into the Bluetooth interface, set the paired phone as destination device. A request box will appear in the receiving handset. Click the "Accept" button to start data transfer. When the process ends, turn off the Bluetooth and check the data.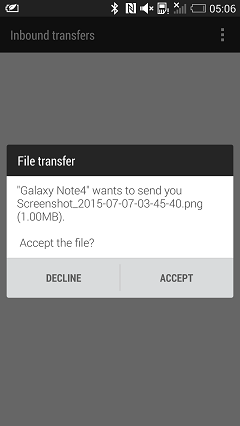 Transferring content via Bluetooth between two smartphones is very simple. With it, you can conveniently share music, pictures, videos, etc to another smartphone without installing and downloading any the transfer data software.

Read More:
---
How to Transfer Contacts between iPhone and Android
How to Transfer Data from Samsung to new Samsung Galaxy
Transfer Text Messages,Contacts from old iPhone to new iPhone