How to Watch 3D movies on Gear VR via Galaxy S7?
"I heard that now we can play the 3D videos on Samsung phone.However,I don't know how to play the 3D movies with correct format on my Samsung device.Could you send me the available way?BTW,my phone is Galaxy S7.Thanks advance."-Amy

The Gear VR is a virtual reality (VR) headset that uses Samsung's latest flagship devices, including the Galaxy S7, S7 Edge, S6, S6 Edge, S6 Edge+, and Note 5, to play VR content. It sells for $99 if you buy it separately from the Galaxy S7 pre-order.

While the Samsung Gear VR is popular with mobile users, it takes watching 3D movies on your smartphone to a whole new level. The Samsung Gear VR makes the experience more immersive and saves you from having to squint at the small screen.The Gear VR only works on the following Samsung Galaxy smartphones: Galaxy S7/S7 Edge,Galaxy S6/S6 Edge,Galaxy Note 5.Watching movies on your Gear VR with Samsung is a simple matter if you get the helpful 3D videos converter. All you really need to do is convert your loved movies to 3D video with the correct format and you're good to go.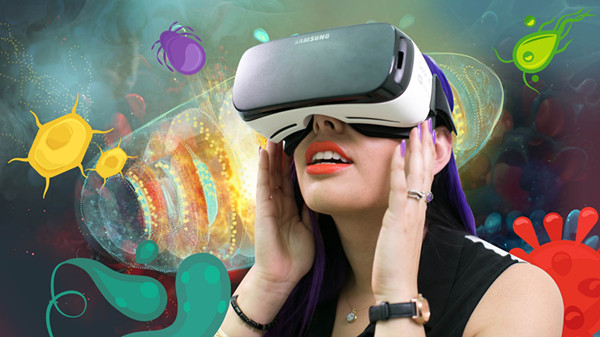 Convert 3D Videos for Gear VR with Samsung Galaxy S7/S6

With 2D to 3D Converter,you can freely convert 2D videos to 3D for Gear VR with Samsung Galaxy S7/S6 of all popular formats,such as AVI,MPEG,WMV,MP4,AVCHD Video,MPEG2 HD Video,etc,.In this case,2D to 3D Converter help to solve convert 3D videos problem by converting Anaglyph (Red/Cyan), Side by Side, Side by Side (Half-Width),Top and Bottom or Top and Bottom (Half-Height) with outstanding output video quality.Supported Android devices and iOS devices including Samsung(Galaxy S7/S7 Edge,Galaxy S6/S6 Edge,Galaxy Note 5),HTC EVO 3D, Sharp SH-12C Aquos 3D, LG Optimus 3D P920;iPhone 7,iPhone 6S(Plus),Pad Pro,iPad Air,iPad Mini,iPad 4/3/2,and other compatible 3D display mobile devices.




How to Convert and Play 3D Videos on Samsung Galaxy S7/S6

Step 1.Click the Convert Selection of Program
First of all,please run the 2D to 3D Converter on your PC/Mac, click "2D to 3D" selection to open settings interface of program.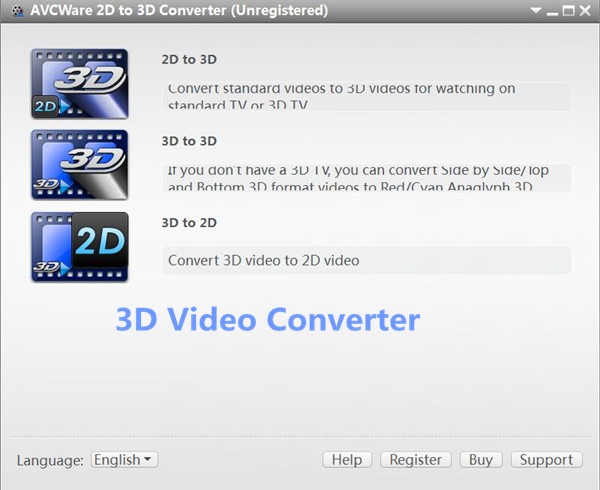 Step 2.Select and Add 2D Video for Converting
Select and add a 2D video on the 2D to 3D Converter.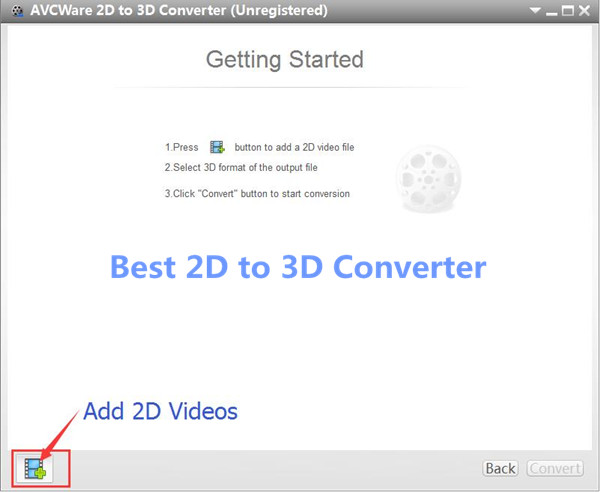 Import the 2D video to convert 3D video file list.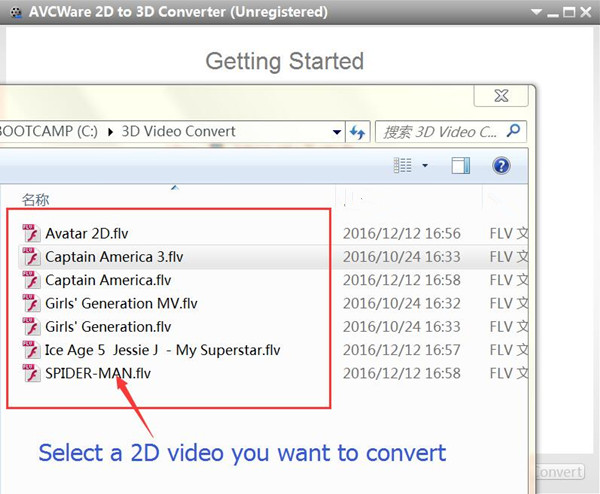 Step 3.Set the 3D Format for Converting Video
The 2D to 3D Converter program support to different 3D video format for instance Anaglyph (Red/Cyan), Side by Side, Side by Side (Half-Width), Top and Bottom and Top and Bottom (Half-Height),you should click your selection under the preview area to choose an output mode.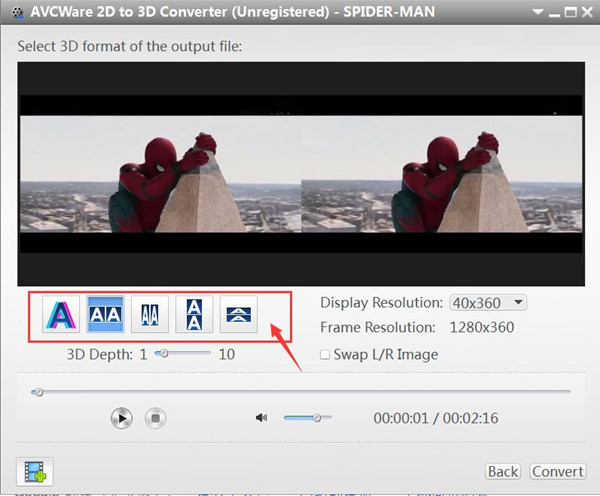 Setting the 3D Depth for the video.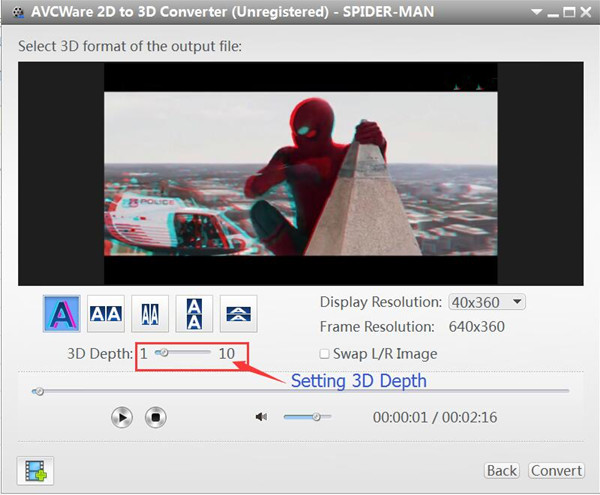 Tips:
One:You could drag the "3D Depth" control slider to set the depth.
Two:To check the "Swap L/R Image" option, you could switch left and right eye's image.
Three:To return to the main window,you could click "Finish".

After finish setting the preferred 3D format for video,simply click "Convert" button and go on,the program will pop up a new output setting windows.

Step 4.Setting Output Format of Video for Samsung
The program support to convert 2D video to 3D for any mobile devices,such as iPhone, iPad, Apple TV, Android phones, Android Pad, TV/Mac/PC with 3D player and other devices.To convert 2D to 3D for Samsung devices,please click "Android" then the device model for example "Samsung Galaxy S7" under the "Profile" options,then select the profile optimized for Samsung devices.You are also allow to set the output "video size" and "video quality" in this windows,then click "OK" button to begin to created and convert the 2D video to 3D for your Samsung phone.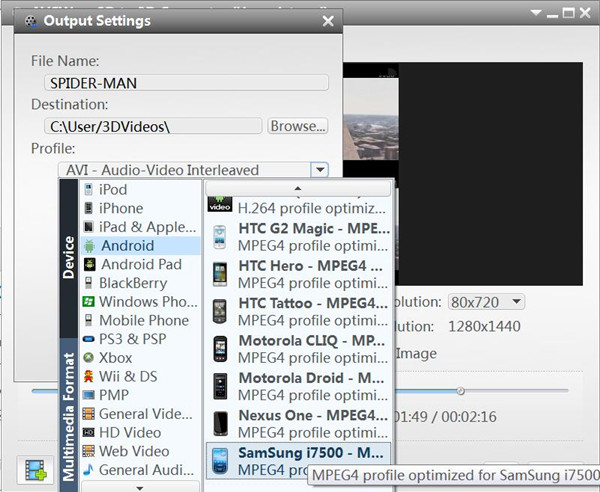 Step 5.Start Converting 2D Video to 3D for Samsung
All the thing is ready,now the program will begin to convert 2D video to 3D for Samsung within minutes.Now you can play and enjoy the favorite videos for Gear VR with Samsung Galaxy phone as you like.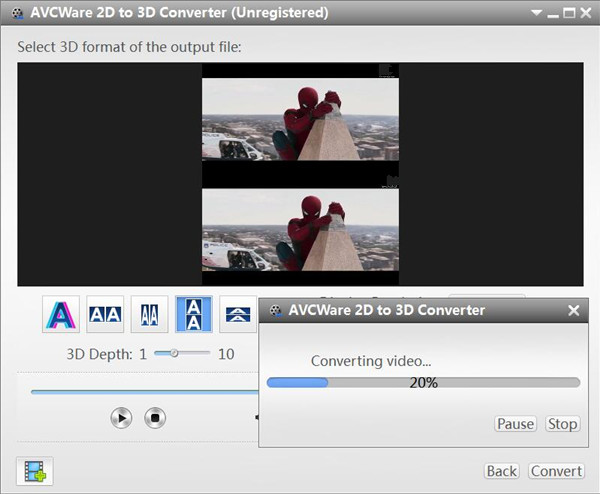 Free download the 2D to 3D Video Converter:




Transfer 3D Movie from Computer to Galaxy S7/S6 for Playing

One of the ways you can use to transfer 3D movies from computer to Samsung Galaxy S7,S7 edge,S6,S6 edge for playing is to use a Samsung Galaxy Manager,which allows you import videos from computer to Samsung phone directly,as well as photos, contacts, text messages and other files,the program also allows you transfer music from iTunes to Samsung.
Learn More: How to Import 3D Videos from Computer to Samsung Galaxy

Firstly, run the Samsung Video Transfer, then connect your Samsung Galaxy S7 with the program,just select and import created 3D videos to your Samsung Galaxy S7.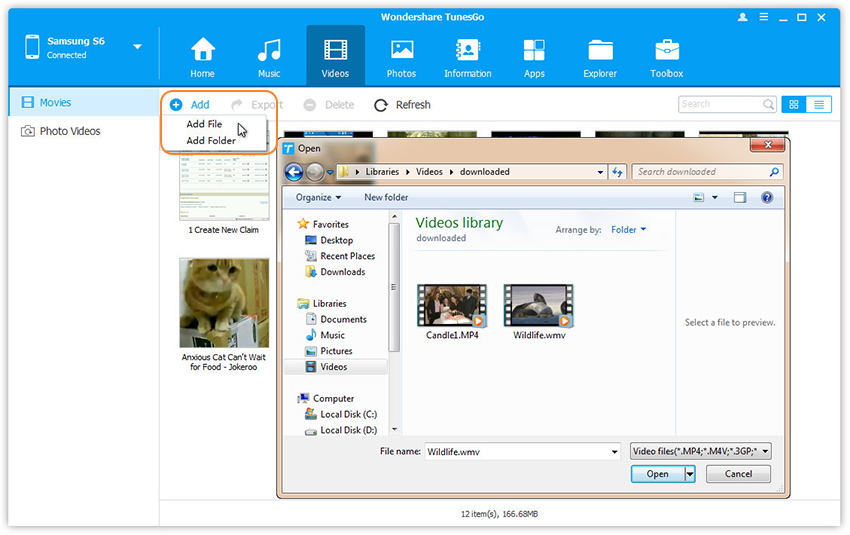 After the 3D movie is copied to the Samsung Galaxy S7, put your Samsung Galaxy S7 into the Samsung Gear 3D VR, find the 3D movie, and click it to start playing.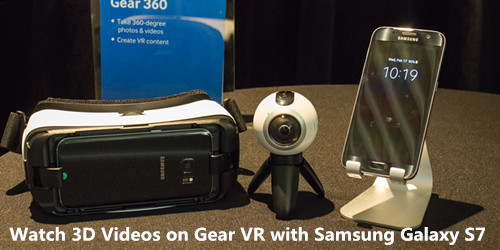 Wear your Samsung Gear VR and enjoy the created 3D movies with Samsung Galaxy S7/S6(Edge).

Read More:
---
How to Convert 2D to 3D for Android

How to Play 3D Movies on Samsung LED Smart TV from USB

How to Convert 2D Movies to 3D MP4 Movies