"My iPhone 5 is stuck on the "Connect to iTunes" screen after trying to install the iOS 9 update.I don't know what to do. I'm dyslexic and I have Asperger's. But my iphone 5 stuck on connect to itunes screen and how can I fix it?Now I need the iPhone to communicate with people because I have speech problems.Helps!"-Asked by James

"In the process of restoring iphone 5,it stuck on connect to iTunes screen.It looks like it synched, then everything just stopped. Nothing on the phone is telling me how to continue.How can I fix iPhone stuck in connect to iTunes screen and repair iPhone system to normal?Can anyone tell me?"-Asked Fanki

Is your iPhone stuck at connect to iTunes situation?It is a state of iBoot when users are applying updates or restoring data.Other reasons such as water damage can also place your phone under this mode.In the event that your iPhone is stuck on a screen that says "Connect to iTunes", you need to connect your phone to iTunes on your computer and restore it to factory settings. This process may erase all the data on your iPhone.So,how to fix iPhone stuck on connect to itunes issue without data loss?
3 Ways to Fix iPhone in Recovery Mode - Exit Connect to iTunes
Part 1:Fix iPhone Stuck at Connect to iTunes Screen with TinyUmbrella

Here is my first recommand - TinyUmbrella,which is a powerful tool to backs up your iOS firmware SHSH blobs effectively,it can help you eliminates the risks associated with an iOS device by saving your firmware and sending it to a remote server from where it can always be restored.With using TinyUmbrella,you can easily get iPhone out of stucking in "connect to iTunes" screen and fix iPhone to normal.

Tips: We're not guarantee your won't lose iPhone data during this process by TinyUmbrella, if it cause lost data on your iPhone,don't worry,you still have chance to recover lost iPhone data, from your device or iTunes/iCloud backup file, just in case.
However,we strongly recommend that you backup iPhone data regularly.

Step 1.Download TinyUmbrella tool

Firstly,please download the TinyUmbrella tool and run it on your computer.
Secondly,make sure your iPhone which is stuck in "connect to iTunes"mode is connecting to computer with an USB.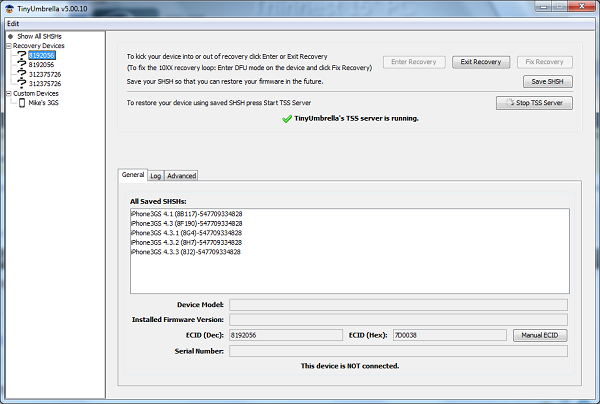 Step 2. As soon as the device is recognized, locate the "Exit Recovery" button at the top right of the window and click it. When done right, it should have your iPhone back to its normal function.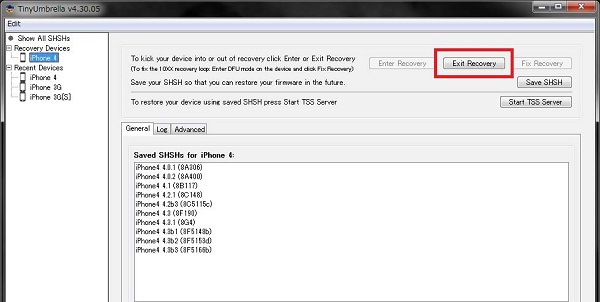 Once your iPhone is recognized by the to program,click the "Exit Recovery" button at the top right of the window.Just in a few mintues,the program will finish to get your iPhone out of stuck in "connect to iTunes"mode and fix it to normal very soon.
Part 2: Fix iPhone stuck in "connect to iTunes" situation with iTunes Restore

As we all know,iTunes not only can helps us sync data between ios devices and computer,but also enable use restore device to the old ios bate and fix iPhone connect to iTunes situation.If you still come across the above error, in this way we teach you how to use iTunes to get out of it though installing the update without being a registered developer or going through the program,and restore your device to iOS 8.3 beta 3 and then go back to the beta program and try again.

Step 1.Install the latest version of iTunes and Restart your computer :
Connect your iOS device to your computer and open iTunes

Step 2.You will see a message saying that iTunes has detected an iPhone in recovery iTunes Recovery mode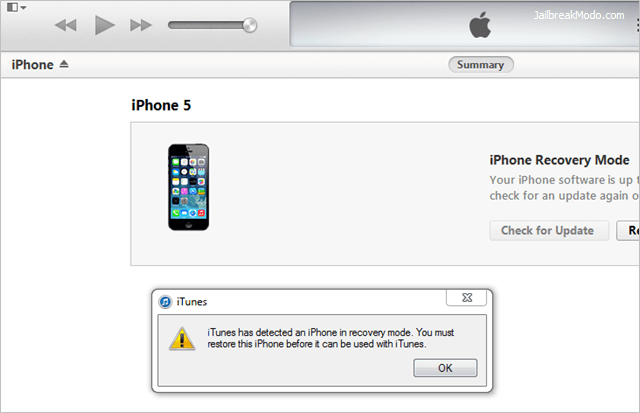 Step 3.If you are using a Windows PC, hold the SHIFT button down, for Mac users, it is the OPTION key
Step 4.At the same time, click on RESTORE in iTunes




Step 5.Locate the beta IPSW you would have downloaded and click on it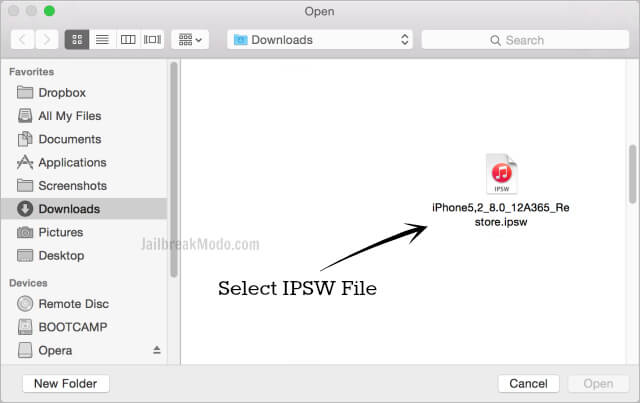 Restore your device to that beta by iTunes

If you went through the beta program you will not have this IPSW so you will need to simply restore your device back to iOS 8.2 and fix iPhone stuck in "connect to iTunes" situation.If you use iPhone 6s,you can also follow this use guide to restore iPhone back to iOS 9.1, iOS 9.2 bate,then get it out of connect to iTunes situation.

No matter you choose which method to fix iPhone stuck at "connect to iTunes" screen, it do not offer apt protection for those data stored in your iPhone, you are taking a huge risk in trying them out.Here is my second strongly recommend, the iPhone System Fix Tool,is the best solution to fix the problem without any data loss.
Part 3:Fix iPhone stuck at "connect to iTunes" screen with iPhone System Fix Tool

iPhone System Recovery gets iPhone 7/7 Plus, iPhone 6s/6s Plus,iPhone 6/6 Plus,iPhone 5s/5,iPhone 4s/4 etc. out of "connect to iTunes" mode without data loss. To be specific, just two steps are needed for the iPhone to enter the normal mode. It providing that you are in need of finding a suitable and practical software to fix iPhone stuck at "connect to iTunes" screen.Also you could attempt the program to get rid of the annoying situation on iPad and iPod.While you use this iPhone system repair app to get iPhone out of "connect to iTunes" screen and exit recovery mode,it can't cause any data loss on your iOS device.What's more,you can use this iOS System Fix tool to recover deleted data from broken iPhone in three recovery modes: directly recover data from iOS devices; restore data from iTunes/iCloud backup files.

Free download the iPhone System Fix tool and have a try!






Step 1.Select the Proper Functioning of the System to Repair iPhone
Click on the last tap on iPhone System Fix Tool version of the main window "fix iOS system to normal." Then make your iPhone which is stuck in "connect to iTunes"mode to your computer with an USB cable.When the magic tool discover your iPhone,just need to click" Start", and going on the next step.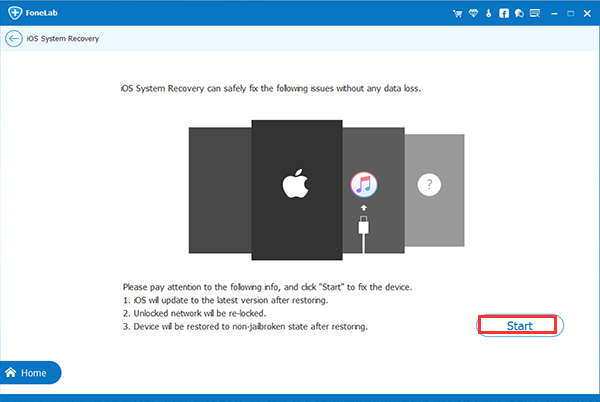 Step 2.Download and Select the Right Version Firmware for iPhone
To repair the abnormal operating systems, you need to download a firmware for your iPhone. iPhone System Fix tool will recognize your iPhone and provides the latest iOS version for you to download.You only need to tap "download" and then wait a few seconds.Very soon the software will automatically accomplish it.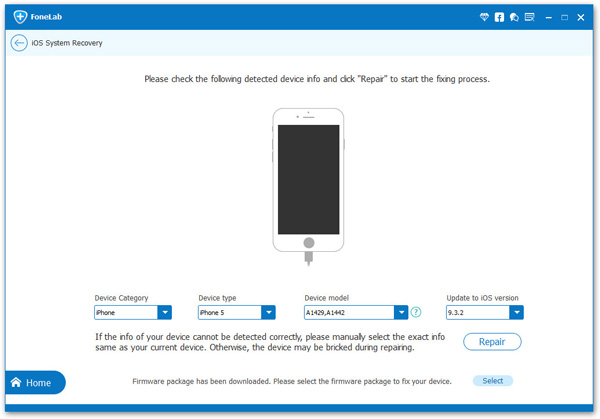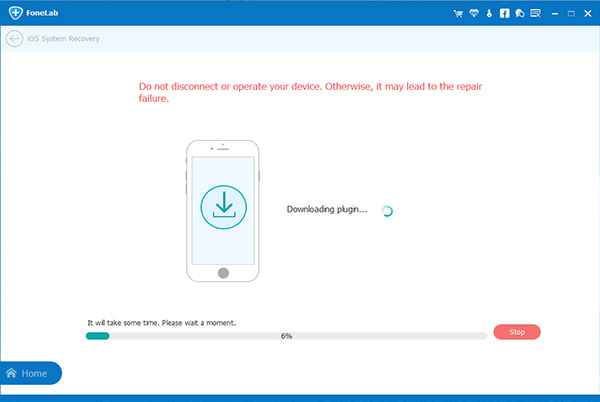 Step 3.Fix your iPhone Stuck in "connect to iTunes" Issue
When the download is end, the program will continue to begin fixing your iPhone.After a few minutes, it will tell you that your iPhone is rebooting to the normal mode as you hope.The whole process of fixing the operating system of iPhone only takes you less than 10 minutes without complex steps.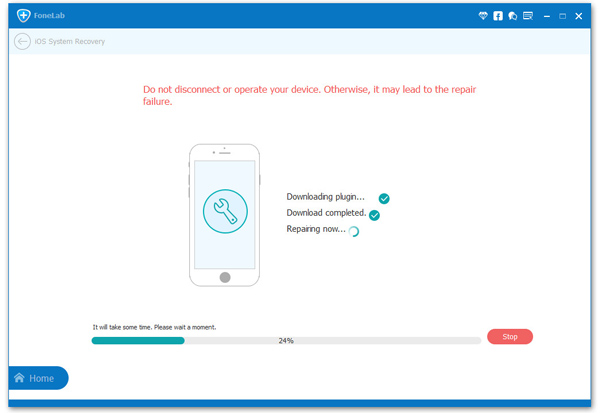 iPhone System Fix tool-a mighty recovery software designed for iPhone users to repair iPhone operating system issues,such as iPhone stuck in "connect to iTunes"model; iPhone stuck at Apple logo screen loop; iPhone stuck in recovery mode and stucking on black/white screen after iOS upgrading or iOS jailbreaking failure and more unexpected situation.And, to kill two birds with one stone, you can also use this software for ios data recovery.

Free download the iOS System Repair Tool:






Related Articles:
---
How to Get iPhone Out of Recovery Mode

How to Repair iPhone Operating System

How to Fix iPhone Stuck on Apple Logo

How to Fix iOS Crash on iPhone, iPad and iPod Touch