Christine
Hello, my name is Christine, and actually, I am a seniority on the android and ios data recovery. Circle and text me if you have any problem about your phones or tablets.
Boot Samsung Galaxy S5 into Stock or Custom Recovery Mode
publinshed by
sophia L yad at
March 10,2015
Boot Samsung into Stock or Custom Recovery Mode
Samsung Galaxy S5 excels at everything that matters -- Android 4.4 KitKat OS; a bright, beautiful display; blistering quad-core processor; and an excellent camera experience. In addition, Samsung's efforts to streamline its own custom interface and reduce pre-installed bloatware pay off.The features on new released of Samsung Galaxy S5 is welcomed by the mobile phone users.

However,a part of Samsung Galaxy S5 users make the reaction that they boot Samsung Galaxy S5 into stock or custom recovery mode.

Because the I haven't root my Samsung Galaxy S5 and I brush the third party ROM, the results of a brush is now boot into recovery mode restart unlimited into recovery mode.I boot my Samsung Galaxy S5 and want back to the previous ROM but can not be switched and can not do anything now.How can I do with it?-asked by Merry

What Is Safe Mode In Samsung Galaxy S5?

The safe mode is a different mode of the device which is completely safe and you can securely uninstall applications, remove bugs. it just a mode that is best and secure for troubleshooting. Like in when you notice a application is messing up and you can not uninstall it normally just switch to Samsung Galaxy S5 safe mode and it will be very easy for you to uninstall it without harming your device.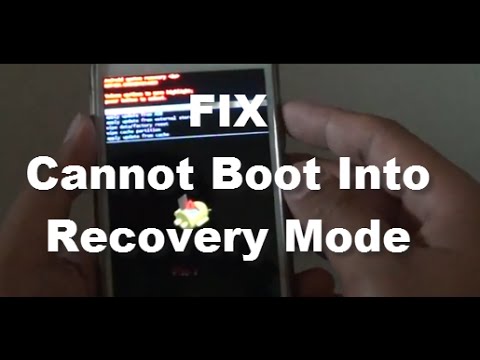 Recommended guide:
How to enter your Samsung Galaxy S5 into Recovery Mode – Android Tips

To enter your Samsung Galaxy S5 into "Recovery Mode" is not complicated at all, as all you need to do is to perform several button combinations and you will get there. Here are the steps you need to follow:

Step 1:Turn off completely your Samsung Galaxy S5.

Step 2:By pressing simultaneously the "Volume Up", "Home" and "Power" buttons.





Step 3:Once the screen flickers and the main Recovery menu appears, you can release the buttons, as your device entered into Recovery Mode.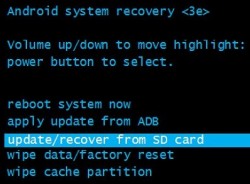 -In case the phone doesn't boot recovery after completing this guide, then you must remove the battery of the device, reinsert it and repeat this tutoria.

If you followed the information presented above, then you have successful entered your Samsung Galaxy S5 into "Recovery Mode". Once you are done, use the reboot option in order to boot your device into "Normal Mode".

After you enter your Samsung Galaxy S5 into Recovery Mode, then you can simple go to your application manager which is in your phone setting and remove the app you wanted to remove or the bug which is disturbing your mobile without causing any effect on your mobile phone.