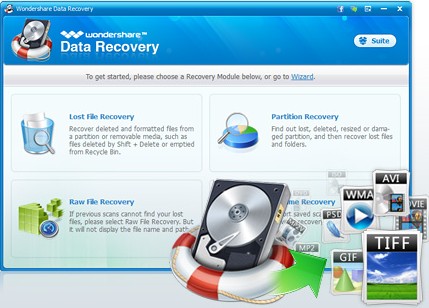 This Guide for beginners-Recover Data in Wizard Mode

Recover Data in Standard Mode(Lost File Recovery/Partition Recovery/Raw File Recovery/Resume Recovery)





Step1. Choose the Wizard Mode recovery

After launching the program, you are guided to the Wizard Mode automatically. Here you only need to click on "Next" to answer two simple questions and the program will do the rest for you.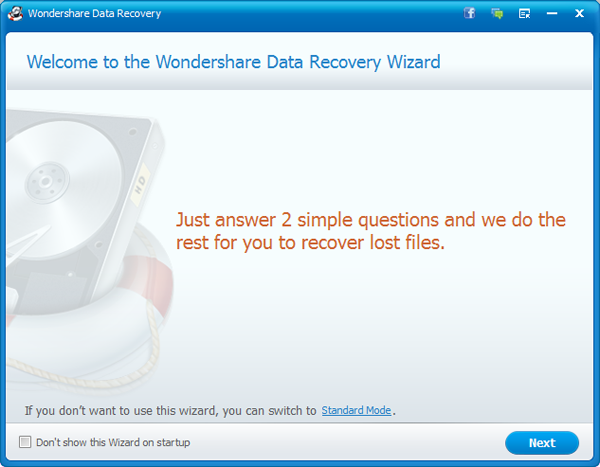 Step2. Select the file type you want to recover

You are here in front of the first question. View file types and check the one that you are going to recover, or check "All files" if you want to recover various data in different file types. There are graphic, audio, video, document and email file types.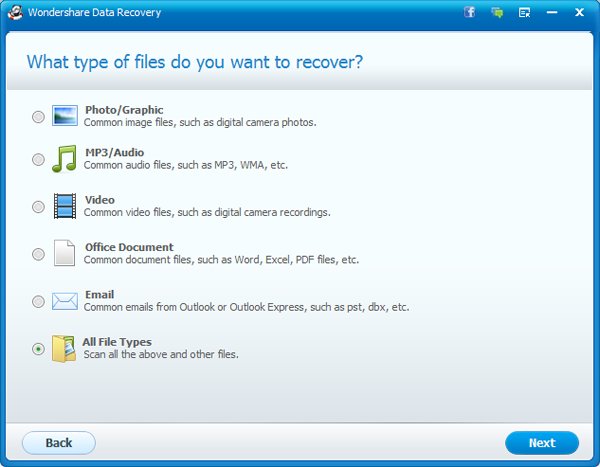 Step3. Tell where you lost your files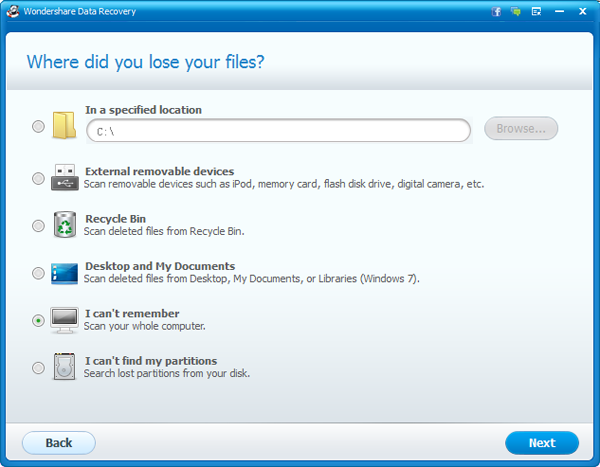 Step4. Begin to search your lost files

Now you can click on "Start" to find your lost data. BTW, you must have noticed that there is "Deep Scan" or "Raw File Recovery" option displayed. Generally, "Deep Scan" enables you to recover files lost due to formatting, while "Raw File Recovery" can help to retrieve all files that you lost long time ago for various reasons. Therefore, you can ignore them if you only want to recover the files you deleted recently.
Step5. Preview and recover your lost files

If you chose "All files" in the previous step, the scanning result would be displayed in file types, such as archive, audio, database, document, email, graphic, video, etc. You can recover them selectively after previewing. PDF, PPT, RAR, ZIP, Excel, and photos like PNG, JPG, JPEG, TIF, etc. can be previewed before recovery.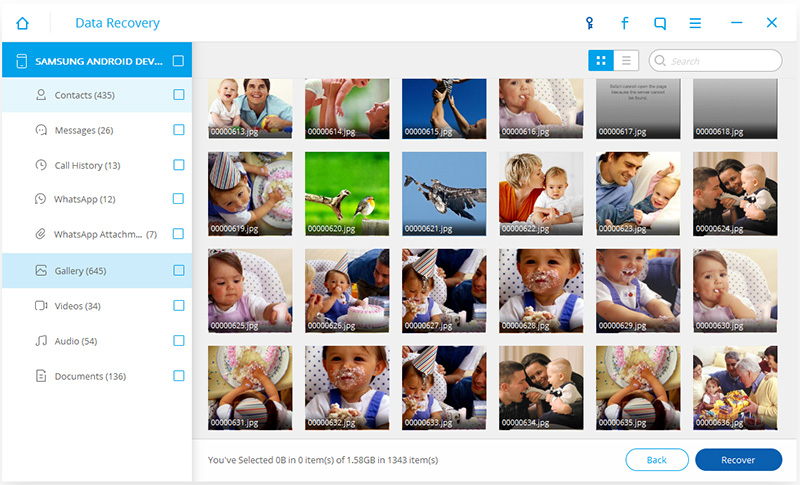 Additionally, you can check the previous path of those files by switching "File type" to "Path".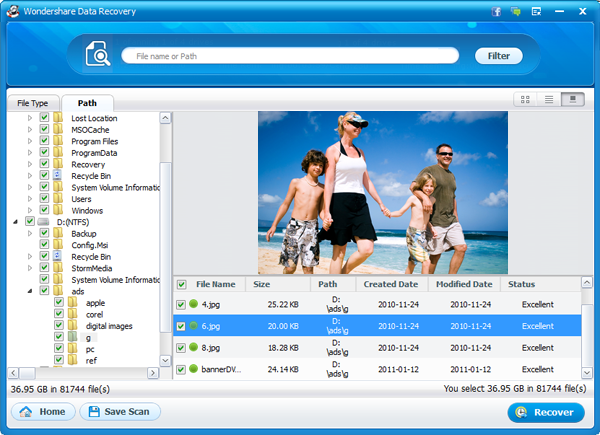 Important: Do not save files to the location where you lost your files. If you don't recover the files you are looking for, they will be overwritten by your new file saving.

Tips: Recover in advance: During the recovery process, you can check files at the same time. If your wanted files have been scanned out, you can "Pause" to recover them first. Then "Continue" or "Stop" your scan.

Filter: You can filter your lost files in the scanning result by search the filename or path.

Save the scanning result: When stopping the scanning, you can save the current scanning results for recovery at a later time.

Other use guide: Recover Data in Standard Mode-Lost File Recovery/Partition Recovery/Raw File Recovery/Resume Recovery