Christine
Hello, my name is Christine, and actually, I am a seniority on the android and ios data recovery. Circle and text me if you have any problem about your phones or tablets.
How can you do when you forget your Android phone lock pattern
publinshed by
Kate at
March 10,2015
There are different levels of security can be set for the Android mobile. Normally, if you are concerned about the personal data on the device, it is recommended to set the phone lock screen security. However, if you forget the password of lock screen ? You will be locked your mobile phone.There are several ways to reset your passwords and unlock your Android phone. Let me tell you how to get back to your phone password,so that you will not blame locker policy is "stupid".

When you want to turn on your mobile phone, you forget your lock screen mode which is frustrating. Let your phone working again is very simple. I know two kinds of ways to unlock if you completely forget how to unlock. You can use your Google account, or hard reset your device. The following passages will tell you all the details.


Solution 1: Use your Google account to unlock your mobile phone
---
If you don't have data connection or internet access or if you don't have your Google account linked to your phone, then, you can skip this step.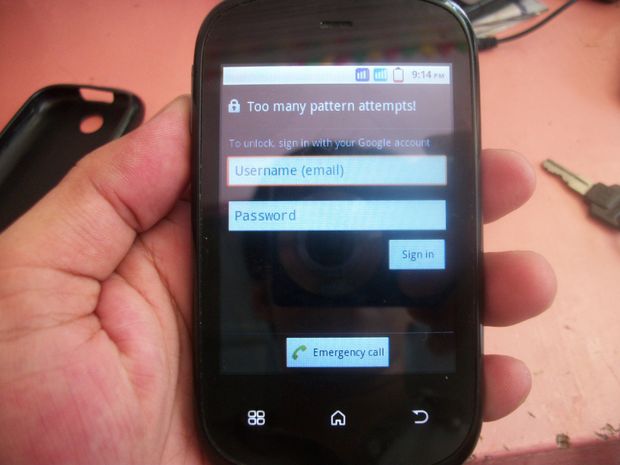 1.At the bottom right part of the screen, you'll see "Forgot Pattern" button.

2. Tap it and it will ask you to enter your email and password.

3. Type in the required information and tap "sign in" and you'll be redirected to Google play.

4. There you'll see instructions. Just follow them and you'll be fine.

Solution 2: Reset your mobile phone to factory settings
---
1.Power off your phone and then press the "Power" button and "Volume +" in HTC devices or tap "Power" button, "Volume +" and "Home" button in Samsung devices simultaneously and you will enter the Recovery Mode.

2.Tap "wipe data/factory reset" and "wipe cache partition" to erase all the settings and data in the phone. Then, reboot the phone, the pattern lock will be removed.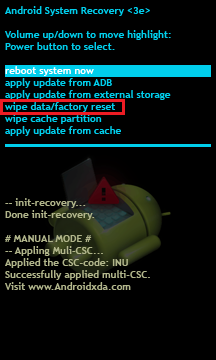 Tips: This method is not recommend if you got something important which having not been backed up yet in the device, because all the data stored in the smartphone will be thoroughly deleted and can no longer be restored.

In general, unlock the phone I prefer suggest that you use the solution 1 which use your Google account to unlock your mobile phone. However, for those who haven't signed in Google account in the phone, they can only move to the second solution, Reset your mobile phone to factory settings.Additional I must remind you back up your precious data as often as possible is very important in case getting into trouble like forgetting lock screen pattern.

However,you better backup android data to computer regularly,avoiding data lost once lock your Android phone.

Related Articles:
---

What to do if failed connect your Samsung phone to PC

How to Back Up and Restore Samsung Data

How to Backup Contacts from Android Phone to Computer