Retrieve Deleted Pictures on Samsung Galaxy
After Samsung Samsung Galaxy S5 released, around me there are a lot of the beauty of the girls bought this phone. Samsung mobile phones in terms of pixels have been doing very well, the girls like taking pictures using the Samsung phone, including the Samsung Galaxy S6/S6 Edge/S5/S4/Note 5/Note 4.However, many of my friends have encountered such a problem, there are too many features on the Samsung phone to handle. For example, one of my friends once accidentally delete the photos stored on the phone by mistaken, feel frustration that afraid can not find the way to restore the deleted photos on the Samsung phone.

So a problem we habitually ask: How to recover Samsung smart phone photos. Right, the answers are so varied, but all point to a unified answer, Now there are so much software in the market, which is better in the end ?

Fortunately,here we recommend a professional and specialized data recovery call Samsung Photo Recovery for Samsung phone users to recover the lost photos on Samsung Galaxy S6/S6 Edge/S5/S4/Note 5/Note 4.No matter you lost the photos cause the virus, accidentally deleted, restore factory, brush and other reasons.

The Samsung Photo Recovery Supports to recover videos, photos and other documents, operating method is extremely simple. In just a few minutes you can easily restore the deleted/lost photos on Samsung phone.

Please keep reading the following article,we are going to teach you several easy steps to Retrieve Deleted Pictures on Samsung Galaxy.




Step by Sep to Retrieve Deleted Pictures from Samsung Galaxy
---

Step 1 Step 1. Plug Your Samsung Galaxy Phone to PC

Firstly. Download, install and run the Samsung Galaxy Photo Recovery on your computer. You will be prompted to connect the phone to computer. Then correctly connect your Samsung Galaxy to the computer with a USB cable. It will be easily done.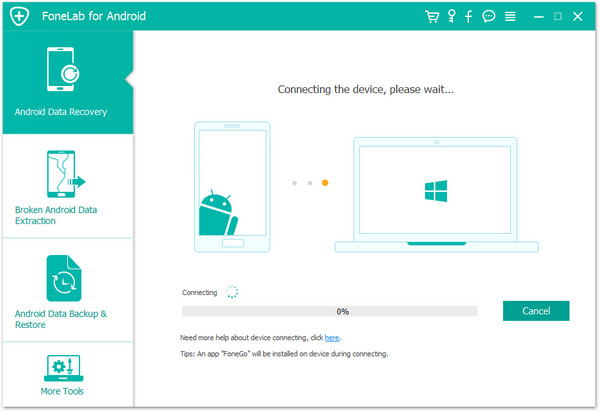 Step 2 Enable USB Debugging before Scan the Scanning

USB debugging in Android allows you to connect your phone with the computer and use the Android SDK with it, and allow the program to access and scan the phone. If you don't know what USB debugging is, you probably have not enabled it. Follow the detailed steps to manually enable USB debugging for your Android. If you don't enable USB debugging, then the program will fail to recognize your phone.
1) For Android 2.3 or earlier: tap "Settings" > Click "Applications" > Click "Development" > Check "USB debugging"
2) For Android 3.0 to 4.1: tap "Settings" > Click "Developer options" > Check "USB debugging"
3)For Android 4.2 to 4.4: Move to "Settings" > "About Phone" > Tap "Build number" for several times until "You are under developer mode" appears > "Settings" > "Developer options" > Check "USB debugging"
4)For Android 5.0 or newer: Tap "Settings" > "About Phone" to tap "Build number" seven times for "You are now a developer!" signal. Then, move to "Settings" > "Developer options" to turn on "USB debugging"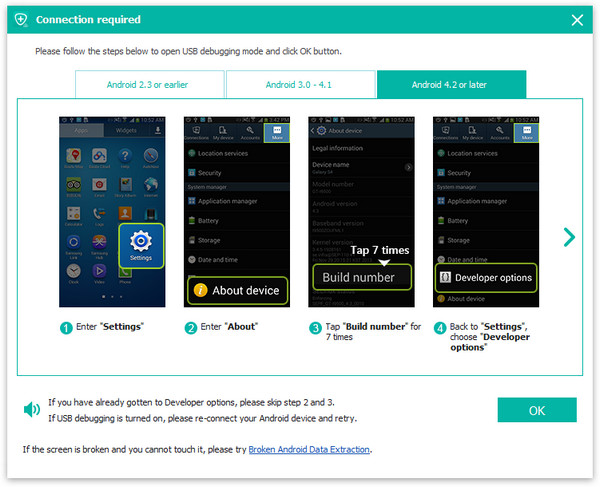 Step 3 Select the Data Type You Want to Recover and Scan Mode

To save the whole scanning time and spend up the scanning the process, the program provides checkbox for targeted scanning, this is where you select file types, for lost photos, you're allowed to only check Gallery. And select one of the modes. "Scan for deleted files" is recommended,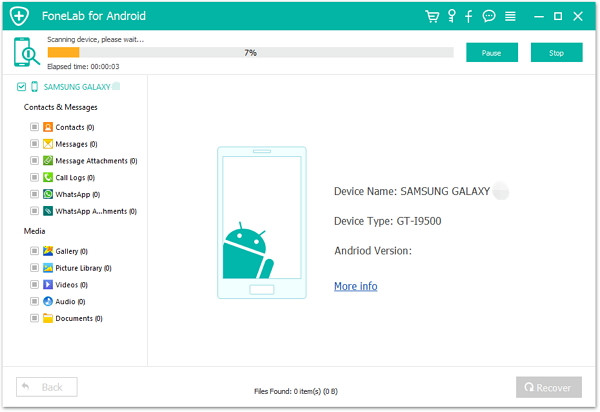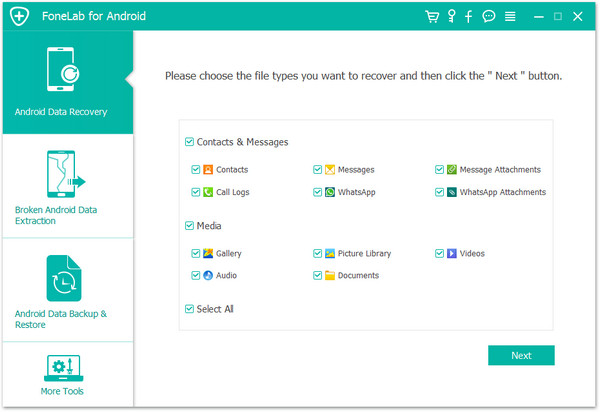 Step 4 Allow Superuser Request and Scan Your Samsung Galaxy S6/S6 Edge/S5/S4/Note 5/Note 4

There will be a dialog box pops up ask for your permission to start the scanning process on a rooted phone. Just press Allow on your Android until it does not show up again. click the "Start" button in the screen below to scan your Samsung Galaxy for deleted files. Before doing this, make sure that your phone battery is charged more than 30%.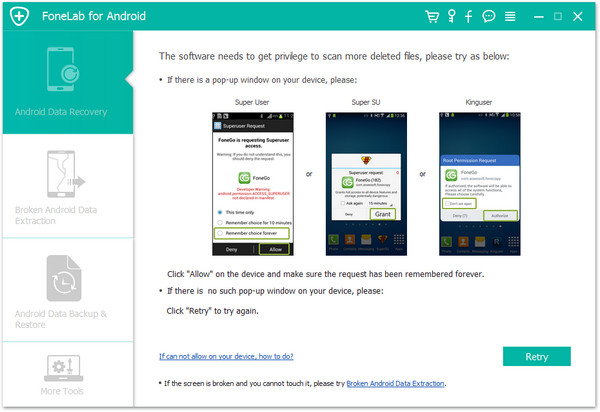 Step 5 Preview and Selectively Recover photos from Samsung Galaxy S6/S6 Edge/S5/S4/Note 5/Note 4

It will take a few minutes to finish the whole scanning process based on the size of the data. After scanning, all of lost photos will be organized in a tree structure with the name, size, deleted time; Pictures are ready to be checked. Tick in the corresponding boxes or simply choose them all.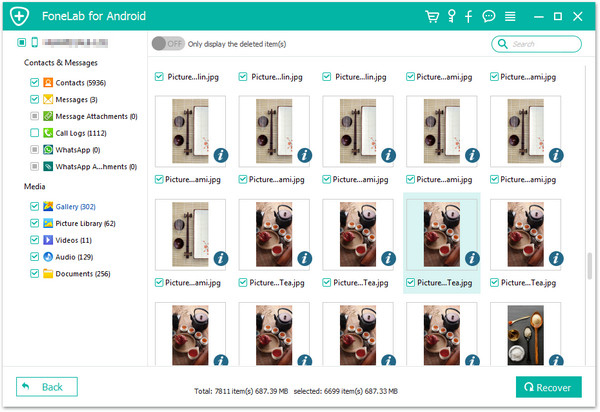 Download the Samsung Photo Recovery:






After finishing all the steps,you have restored all the data you lose and get all important information back.We hope you won't miss it again and be careful by using your Samsung Galaxy mobile phone.

The Samsung Photo Recovery is such a perfect partner in your life. It has helped numerous users successfully rescue their lost data in different data loss situations. Samsung Photo Recovery will give you a big help. It is able to recover the deleted photos and videos from your Samsung Galaxy phone,including Samsung Galaxy S6/S6 Edge/S5/S4/Note 5/Note 4 and more.If you are satisfied with the useful recovery tool,please don't forget to share with you dear friend and let more people get rid of being trouble for the same situation.Good luck!

More About Samsung Phone Data Recovery You Can Grasp:
---
How to Recover deleted contacts on Samsung mobile phone

Contacts have been considered as the most important data on a mobile phone, so that users are always reminded to keep a backup file before flashing their device. If you lose contacts by accident, you have no choice but to turn to a recovery software. In fact, there are plenty of recovery programs on the market for helping you retrieve deleted contacts from Samsung mobile phone, here I'd like to recommend you the best one -Samsung Data Recovery.