Christine
Hello, my name is Christine, and actually, I am a seniority on the android and ios data recovery. Circle and text me if you have any problem about your phones or tablets.
How to cleanup my slow Mac?
publinshed by
sophia L yad at
March 10,2015
Has the performance of your Mac slowed down during the last couple of months?

If the problem is not related to disk corruption or virus/malware infection, then surely you are running out of disk space.

Your Mac hard drive requires a certain amount of memory space to be always free. This space is used to load files and applications, when there is less RAM available to the operating system. In case, the hard drive lacks in sufficient amount of breathing space, the OS has to manage the available memory minutely and thus it appears slow while performing operations on large sized files.

Even though the actual data in the hard drive is less, there are many unwanted large files, duplicate files, language files, and universal binaries, which eat-up valuable disk space and contribute towards making the Mac slow. However, you can easily get over this slow Mac problem by cleaning up Mac hard drive.


In order to attain the good old speed of your Mac again, you need to increase the amount of free space in the hard drive by removing all unwanted files. For this, you have to browse into each & every folder of the Mac hard drive and remove the unnecessary files from them. Such a task is extremely cumbersome, as you need to search through your entire hard drive of some hundred folders and find out the unwanted files in them. Thus, it is obvious to feel that there must be one easy to use utility to cleanup my Mac at its own.


Stellar SpeedUp Mac provides option to choose any Mac volume and efficiently removes the unwanted files, depending on the set preferences. Stellar SpeedUp Mac frees up disk space by searching and removing all unwanted duplicate files, language files, large files, and universal binaries. The software provides a distinguished option ('Clean My Mac') to do the cleanup job and performs the same in few easy steps as below:

How to Cleanup Mac using Stellar Speedup Mac Software:

Open SpeedUp Mac and choose the 'Clean my Mac' option.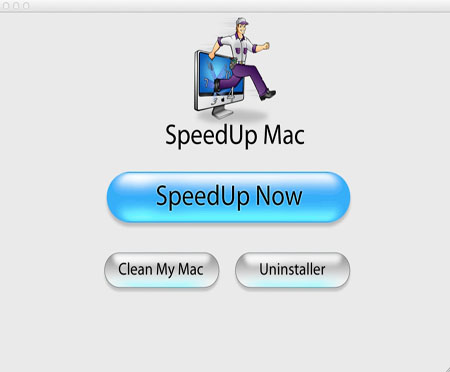 From the list of mounted drives and volumes, select the volume from which you need to remove the unnecessary files.

Set the preferences for Clean My Mac operation and click 'OK'.

Click the 'Continue' button to search for the unused files based on your set preferences.

Note: If the preferences settings are not set, the software finds files on the basis of previous settings.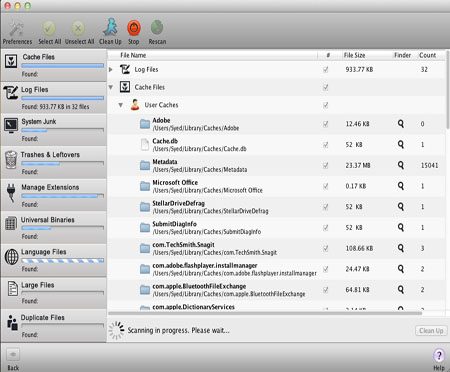 Click the 'Clean Up' button at the bottom right corner of the interface.

A message is displayed to take backup of important data before cleaning up. Select the desired option and click the 'Proceed' button to start removing selected files.

It is much easy to cleanup your Mac with Stellar Speedup Mac. Download the free Demo copy of the tool to know more about its features and efficacy.