A lot of people like using iPhone and iPad because of taking photos at any time any where conveniently.But some accident cases would happen:Maybe accidentally deleted photos, or restore the factory settings,or other incorrect operations, then the pictures are gone.Is there any way to recover photos from iPhone and iPad? Yes, of course. Here is the guide about how to restore deleted photos from iPhone and iPad.

Regardless of the causes of data loss, like deleted photos due to mistake operation,failed to jailbreaking your iPhone/iPad,failed to iOS 9 upgrade,it may cause erase photos on your iPhone and iPad. Fortunately, all of the things did not so bad,you still have chance to get lost or deleted photos back from iPhone, iPad with the help of iPhone Photo Recovery. Once deleted photos on your iPhone, iPad by careless,if you want to recover those deleted photos back,please do not use your iPhone taking photos again,in order to avoid the new data overwrites the old data,thereby,reducing the chance of recoverable.


Part 1: Recover "Recently Deleted" Photos on iPhone and iPad on iOS 8/iOS 9

Tips: When you accidentally deleted a photos or multiple pictures on your iPhone, iPad recently,if you're running iOS 8 or later, and it's been under 30 days

since you deleted the picutres. Congratulations! You have a great chance to recover deleted pictures on your iPhone or iPad on iOS 8/iOS 9 easily.Let's show you how to recover deleted photos on your iPhone or iPad now!

Step 1: Open your "Photos" app on your iPhone or iPad running iOS 8 or later.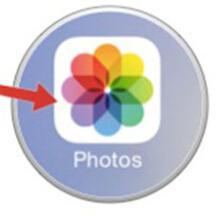 Step 2: Then click the "Albums" in the lower right corner of the screen.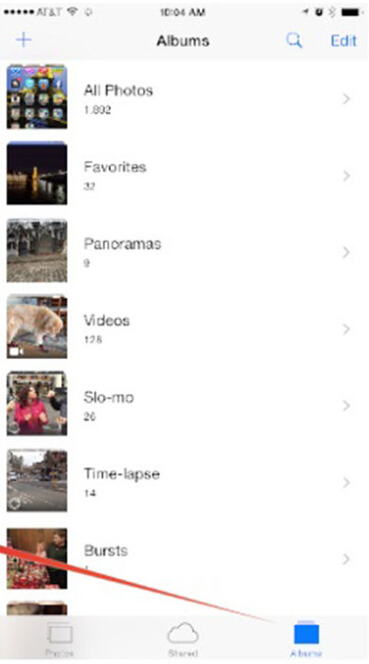 Step 3: Click and View "Recently Deleted",here you can preview all deleted photos recently.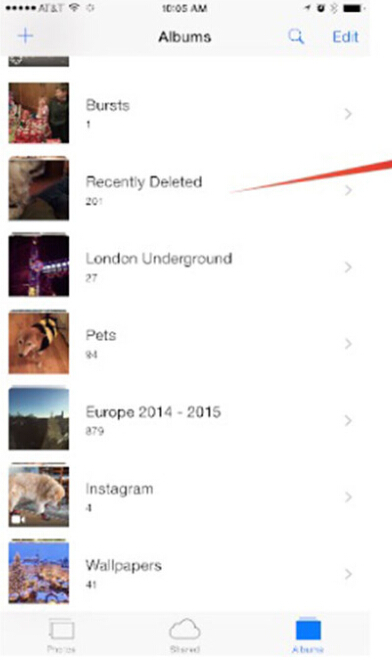 Step 4: Select the deleted photos you want to get back, and tap on "Recover" options in the lower right corner of the screen.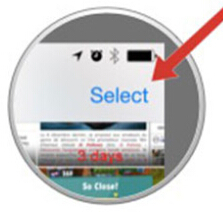 Step 5: In the pop-up menu, click "Recover Photos",the photo will be restored to the original album,then you can view those deleted photos on the original album.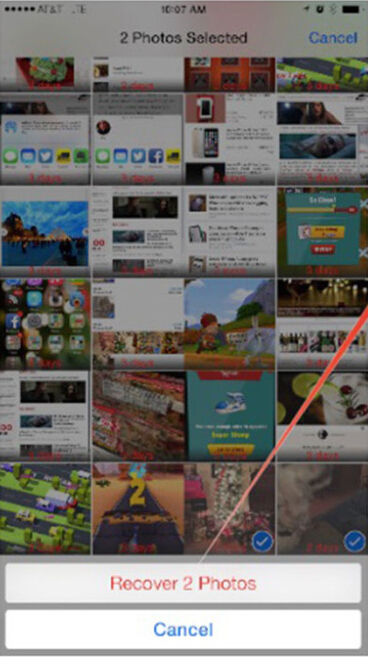 Part 2: Restore Pictures by scanning device or iTunes/iCloud backups

iPhone iPad Data Recovery and iPhone iPad Data Recovery(Mac),both designed for ios users to recover deleted pictures from iPhone. What's more,it also can help you scan and recover other deleted data from iPhone 6s(plus), iPhone 6(plus), iPhone SE/5SE, iPhone 5s/5/5c, iPhone 7(plus), iPhone 4s/4 and iPad, iPad Pro, iPad mini 4,including contacts,text messages,music,video,notes,ect.iOS Data Recovery program has a great ability to help you get all of that photos back on your iPhone/iPad, and best of all, it only takes a couple clicks of your mouse.

The iOS Data Recovery provides you three ways to recover deleted photos from iPhone,iPad.

1. If your iPhone in hand,you can directly scan and retrieve photos from your iPhone.

2. If you've synced your iPhone to iTunes before, you also can extract and restore your deleted photos by extracting your iTunes backup file.

3. If you synced your iPhone with iCloud before, you can download,extract and restore iPhone photos from iCloud backup file.

Free to download iOS Data Recovery and begin to scan and recover photos from ios devices:






This program works well with all iPhone and iPad, including iPhone 6S,iPhone 6S Plus,iPhone 6,iPhone 6 Plus,iPhone 5S, iPhone 5, iPhone 4S, iPhone 4,iPad 4/3/2,iPad Air,iPad Pro,iPad Mini,etc.No matter you have already backup iPhone/iPad files to iTunes/iCloud or not,you can recover deleted photos on your iPhone and iPad in three ways.


Solution 1:Directly Scan and Recover Deleted Photos on iPhone and iPad

(Tips:This method fit for you haven't backed up your precious photos on iTunes or iCloud.By this method,you can get back your deleted photos from iPhone and iPad completely.)

Step 1.Install,Run the Program and Connect Your iPhone/iPad to Computer
iPhone Data Recovery works well on both Windows and Mac.Download the corresponding version from above links and install the program on your computer by following the built-in installation wizard.A desktop shortcut will be generated when installation is done.Double click the icon to open the program. And then Connect your iPhone/iPad to the computer with USB cable.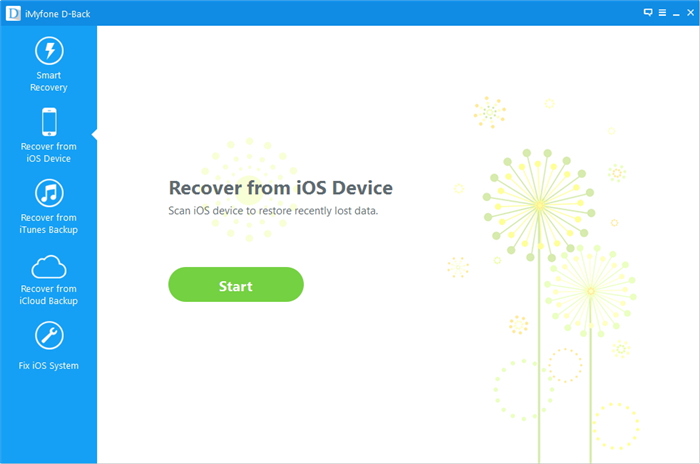 Step 2.Select the deleted files and scan your iPhone
When the device was detected by the iPhone Data Recovery, it will list brief information about the device.Then choose "Recover from iOS device" from the left menu bar.And hit the "Start Scan"button.It will take a few minutes to finish the scanning process and it will display all the photos it scanned from your iPhone/iPad.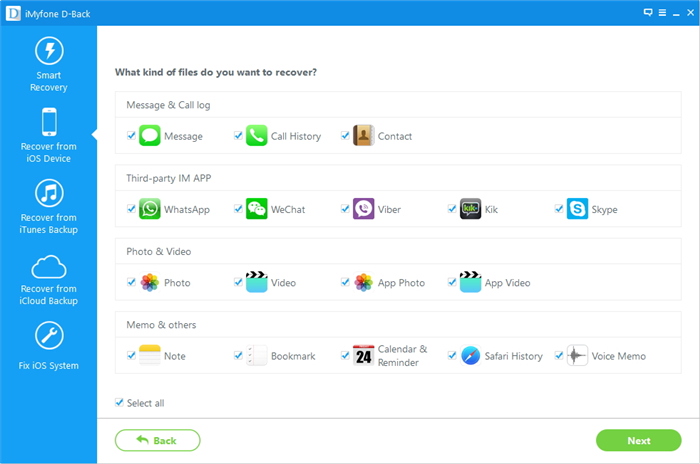 Begin to Analyze and Scanning Your iPhone, iPad device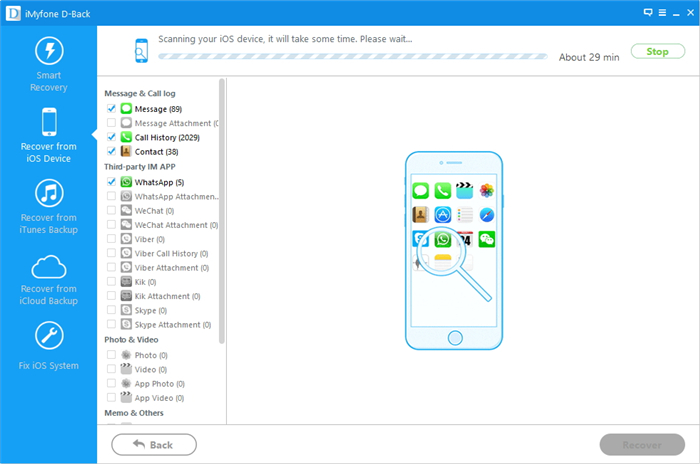 Step 3.Allowed to Preview the Found Photos and Recover Selectively
Preview the photos listed from the main screen and select the ones you are going to recover.Or you can go with the default option that all scanned photos will be recovered,it depends on you.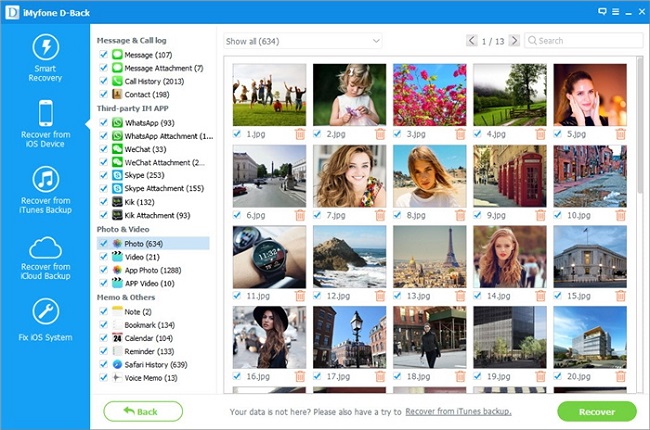 Click "Recover"button on the bottom of the app and choose a local place to store the recovered photos.Then it will start to restore iPhone deleted photos and save to the computer. (After that, you can recover those photos back to your iPhone/iPad directly.)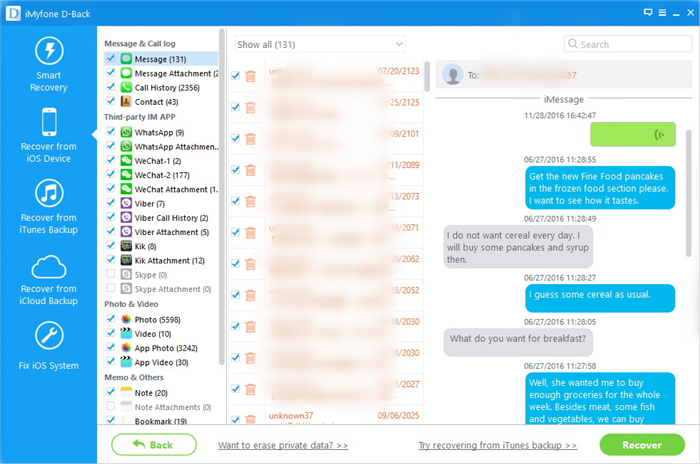 Solution 2:Recover Deleted iPhone Photos from iTunes Backup

Step 1.Inter the "Recover from iTunes Backup File"mode.
Run the iOS Data Recovery,click the "Recover from iTunes Backup File" tab,select the desired iPhone/iPad backup from the list of all your iOS devices' iTunes backups on your computer which are automatically found by the software,and then "Start Scan".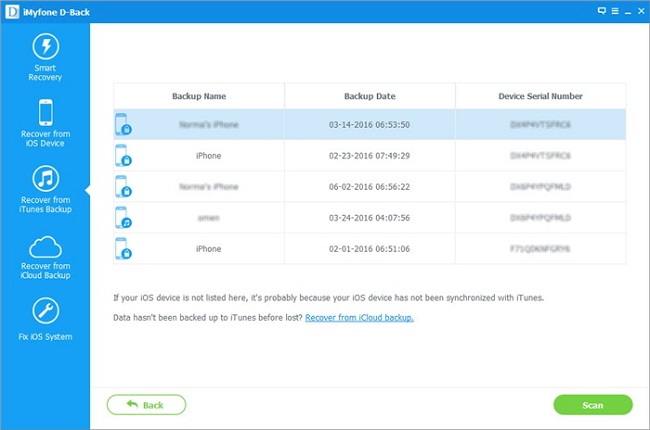 Step 2.Preview and Choose the Deleted Photos to Restore
Then all the files on your device,including the deleted ones and existing part,will be displayed, and you can preview the photos,and freely choose the ones that you want to recover.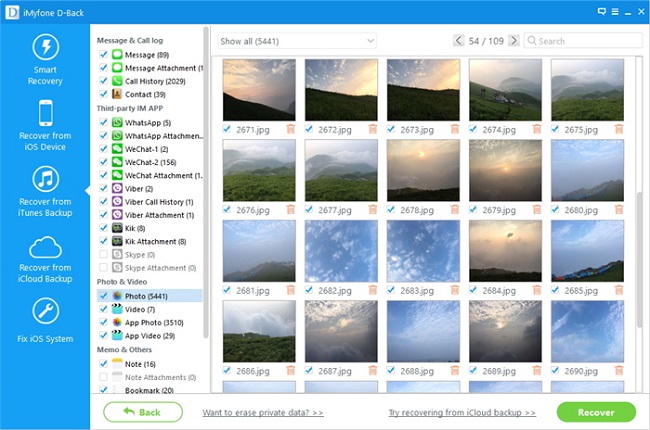 Step 3.Recover the Selected Photos on Your Device
Click "Recover to Computer" and and set a saving path to save the found photos to your computer,you can also recover to your iPhone device by select the "Recover to Device" options.

Solution 3:Recover Deleted iPhone from iCloud Backup

Step 1.Inter the "Recover from iCloud Backup File"mode.
Run the iOS Data Recovery software,switch to"Recover from iCloud Backup File"tab, and input your Apple ID and password to allow the software to access your iCloud backups and retrieve information of the backup files.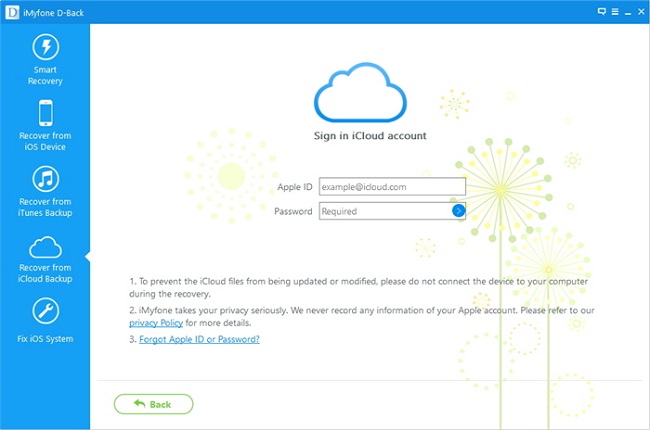 Select the one you backed up recently,and scan iCloud backup files if you have storage and backup on your iCloud account.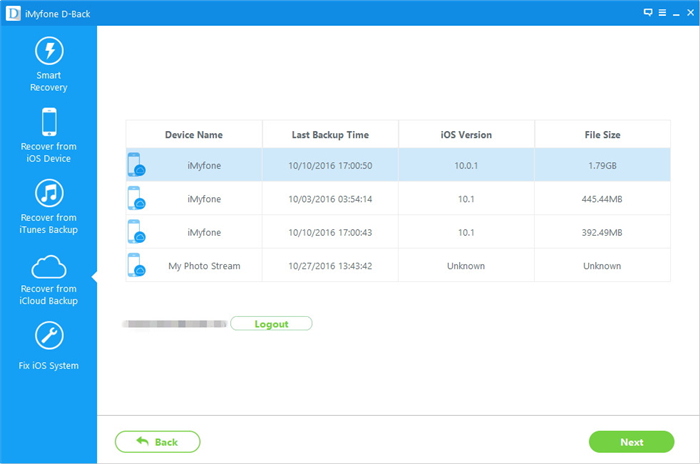 Step 2.Download and Previews the Selected Photos from iCloud Files
From the list of backup files in your iCloud,select the one that may contain your lost device photos and click"Download"in the "State" column.After selecting the file types that you want to download from iCloud in the pop-up,click"Next".The backup file will be downloaded and the software will automatically scan the data in the backup after the download.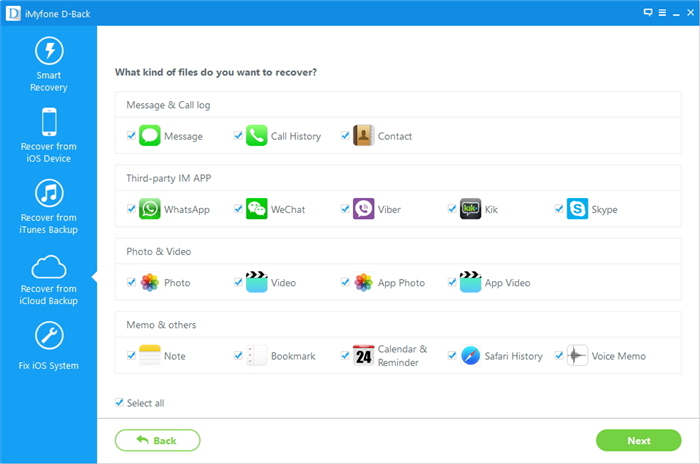 Step 3.Recover the Selected Photos from iCloud Backup Files to Computer
After the scanning, all the data in the iCloud backup file will be sorted by categories.Select the "Camera Roll"or"App photos" subcategories of "Photo & Videos", the lost photos will appear on the right window.Check or highlight the photos that you want to get back,and then click"Recover to Computer" and specify a storage location to save the photos to your PC or Mac.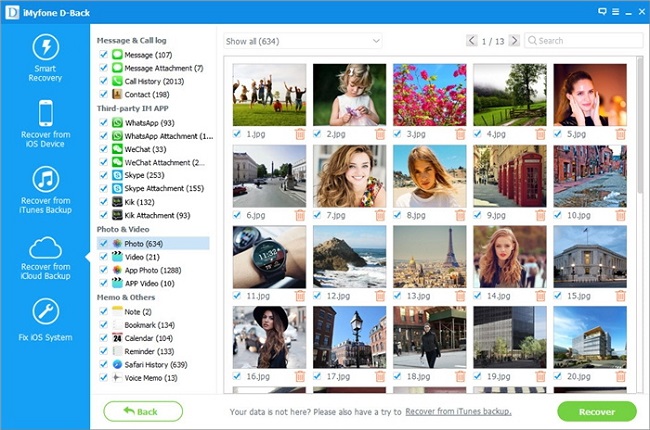 iOS Data Recovery is designed to help iPhone/iPad users to recover deleted photos from iDevice. It now can work in three ways,which are shown in details as above.You can download it to have a try, and you will find out that all your data including images, messages, contacts, notes, videos, etc. can be restored with this powerful software.






Related Articles
---
How to Recover Deleted Notes on iPhone
It is not uncommon to lose data on your iPhone from time to time.One of the most common pieces of data that you can lose on your iPhone is Notes.Your notes are important to you especially if you need to keep reminders on various aspects of your daily life.This is why it is important to have a reliable way to recover your Notes in case you lose them; accidentally or otherwise.This article is going to look at the best way to do this.

How to Recover Deleted Messages on iPhone
Accidentally deleting text messages from your iPhone is becoming a fairly common problem.Whether it's from pressing delete on the wrong message,or whether your device has fallen prey to mischievous little hands that have poked,prodded and deleted important text messages from your iPhone.I know what you're thinking…Why Me?Don't worry,there is a solution to fix your problem.

How to Recover Deleted Contacts on iPhone
Lots of reasons may cause contacts on iPhone lost or deleted,like iOS update,iPhone damaged,accidental deletion,factory reset and so on.What a frustrated thing it is when you accidentally delete some important contacts especially when you realized that you didn't back up or synced your iPhone data frequently.If you are unlucky to mistakenly delete some contacts from your iPhone,do you know how to retrieve deleted contacts from iPhone?Here we will help you recover deleted contacts from iPhone.