You might be looking for a simple way to transfer contacts from one Android device to another Android phone by using Bluetooth if you have bought a new Android smartphone or tablet and want to transfer the personal information, copy your contacts from your previous Android device to the new one, or if you just want to send or transfer some or all of your friends' phone number to your friend's Android phone.

Transferring contacts from one Android phone to another is quite easy, and Android provide an easy way for you to transfer contacts between Samsung, HTC, LG, Motorola, Sony, Huawei,ZTE and other Android phone using Bluetooth, Wi-Fi Direct, Gmail, SMS, SIM card, SD card, etc.Transferring contacts between two Android phones using Bluetooth is quite easy compared to using your SIM card or SD card.Now we are going to sharing the simple steps to transfer contacts from Android to another using Bluetooth.You can see how to fix the problem of contacts transferring using Bluetooth in the guide below.


Steps to Transfer Contacts from Android to Android by Bluetooth

Before you start doing the steps,you should make sure that Bluetooth is on and visible in both the Android devices.

1.Tap on the Contacts app on your Android device to open it.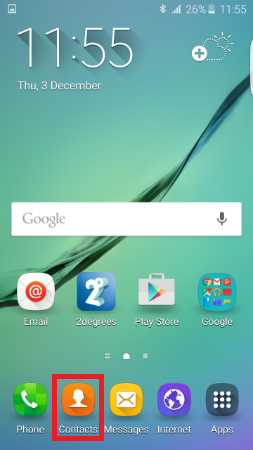 2.Tap on the Menu button located at the bottom-left of your Android device.You will see the options in the screen as shown below.Tap on the Import/Export option.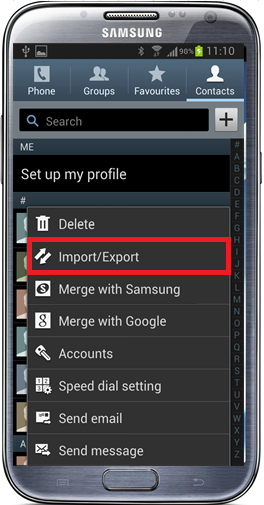 3.Tap on Share namecard via.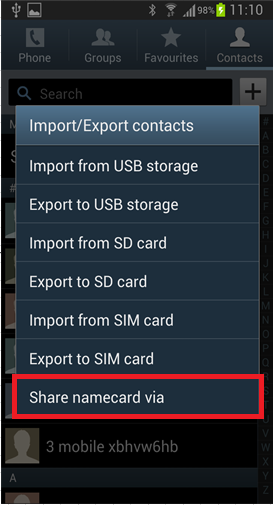 4.Now, select the contacts you need to transfer.To select all the contacts,you can tap on Select all.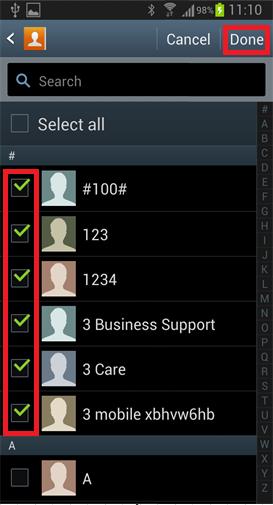 5.Tap on Bluetooth.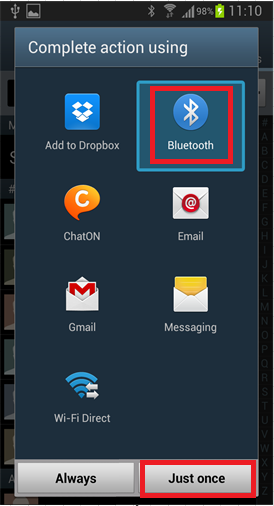 6.Tap on the device name to select the phone which you want to send the contacts.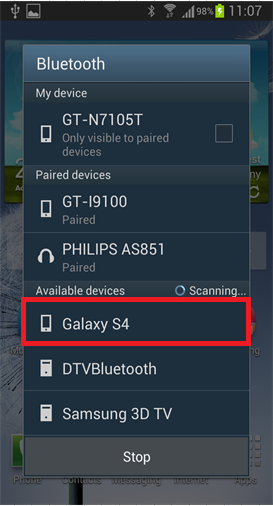 7.Now,on the receiving device, accept the Bluetooth authorization request.Your contacts will start transferring.The contacts switch process will finish in just a few seconds.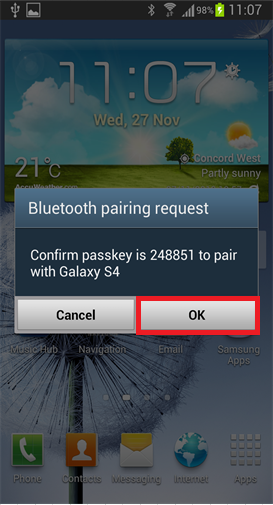 Now all the contacts have been transferred to your Android,you can view them in your Contacts list.

Transfer Contacts and more between Android and other Phones with Phone Transfer

Note: If transfer contacts using Bluetooth is not available, you could transfer the contacts from Android to Android through the Phone Transfer.With Phone to Phone Transfer tool you can transfer contacts,text messages,call logs,calendar, photos,music,video,notes,apps much more document from Android to Android, Android to iPhone, iPhone to iPhone or the other way around.It's help you to do a transfer job safely, easily and effectively between your two mobile phones.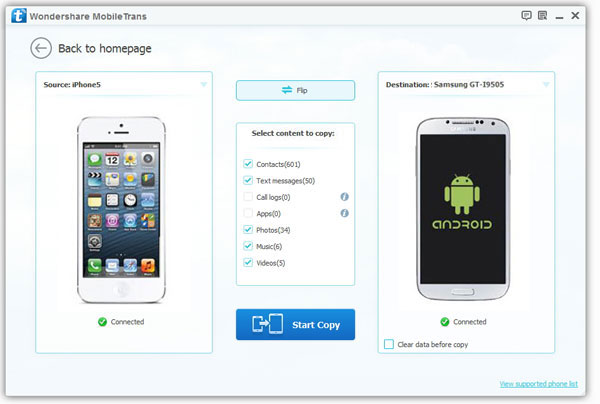 Read More: How to Transfer Data Between Android, iPhone and Symbian

Related Articles
---
How to Transfer Contacts between two Android Phones

How to Transfer Contacts between Samsung and iPhone

How to Transfer SMS from Android to Android