What's the reasons to Root your Android phone or tablet? What's benefit after rooting the Android phone? Here, I list out top some reasons why root Android phone. Read it and then poll on the reasons at the end of the article.
-Flash a Custom ROM
-Speed up your phone to perform better
-Install latest Android version
-Make full backup for your phone
-Enjoy apps that require root access
-improve battery life
Let more about what are the Benefits after Root Your Android Phone

Many android mobile phone pre-installed software is bundled with additional vendors and operators, some software of taking the storage space, and some software we somehow withheld pay. However, if your andriod phone does not root,it is difficult to deleted them. Online, There are many ways on how to root the android, and some are too complex. Today,we shares with you best 5 Android root software and best 3 Android root apps.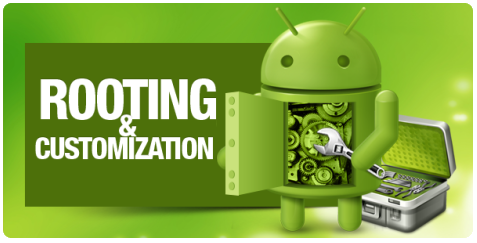 You Can Root Android with Android Rooting Software on Computer,or Root Android Device with Root Apps for Android


Part 1. Best 5 Android Rooting Software to Root Android with Computer
---
In this part, I recommend best 5 root software for Android, which enables to root your phone or tablet from computer easily and conveniently.

1.MobileGo for Android

-MobileGo for Android is a popular and all-in-one root software for Android,The simple interface guiding you root the android device easily.You can use this Android rooting software to your Android phone or tablet in 1 click. Besides, it works well with all Android phones and tablets,such as Samsung, HTC, Sony, Motorola, LG, HuaWei, Acer, Google and more.






Features:

-Fully compatible with Android 2.1 and up.
-Backup Text Messages and Contacts from Android to computer
-100% safe and secured, no risk.
-Run apps seamlessly on your PC, instead of your Android device, with no restrictions.
-Android Mirror lets you play your favourite mobile games, on your computer, using your computer keyboard.
-Backup/restore import data before/after rooting.
-Manage rooted Android phone or tablet in one place.
-Free Rooting your Android.



2. Kingo

Kingo Android Root is the one of popular One Click Root Tool/APK for free.. LikeMobileGo for Android above, you can free download Kingo Android Root, install it on you computer (Windows only), and then launch it. Make sure you have Internet access.. It supports Android 2.3 up to Android 4.2.2, and works well with HTC, Samsung, Sony, Motorola, Lenovo, LG, Acer, and so on.Make sure you get everything right beforehand:Device powered ON; At least 50% battery level; Internet connection necessary; USB Cable (the original one recommended)

Features:
-Fully compatible with Android 2.3 up to Android 4.2.2.
-Enable to remove root at any time.
-Free of charge.
-Safe and risk-free.
-Not support Android 4.4 or up.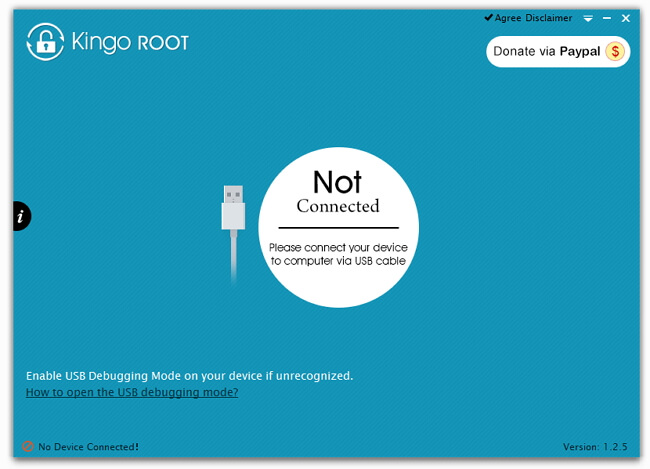 3.SRSRoot

SRSRoot is a little rooting software for Android. With it, you can root your Android phone or tablet, as well as remove root access with a single click. srs root is the best tool for free one click root Android devices. Srs root 4.7 is the current latest version which released on 27th Feb 2015. srs root download for root Android versions from 1.5 through 4.2 at the moment and compatible with latest Android smartphones and devices like Samsung Galaxy s2, s3 note, note 2 and etc.

Features:
-Work well with Android 1.5 up to Android 4.2.
-Support unroot.
-Cons
-Not support Android 4.4 or up.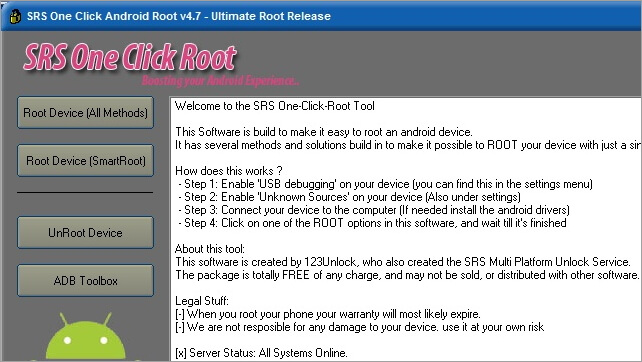 4.Root Genius

Root Genius is a smart Android root software created in China. It support more than 10,000 Android phones, without installation

Features:
-Support more than 10,000 Android phones.
-One click to root, simple an easy.
-Enable to flash custom ROM, and remove built-in-apps after rooting.
-Compatible with Android from 2.2 to 4.4.
-Free
Cons
-Not offer unroot function for the time being




5.iRoot

Just like Root Genius, iRoot is another powerful root software created by Chinese people.The latest vRoot version is the most powerful android rooting tool with higher successive rate. Download iRoot 2.0.9 through our server. iRoot Android released on 26th December 2014 to the public by Mgyun team with the assure that more than 150,000 android devices can be rooted with over 90% successive rate. Direct download iRoot apk is now available and you can download English iRoot for your android smart phones and tablets. Unlike other rooting tools, iRoot gets upgraded at a higher rate.

Features:

-Support thousands of Android phones.
-High success rate of rooting.
-Free of charge.

Cons
Not offer unroot function for the time being.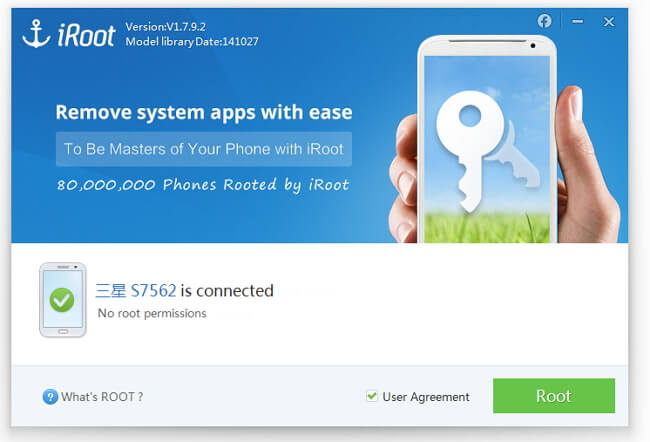 Android Data Recovery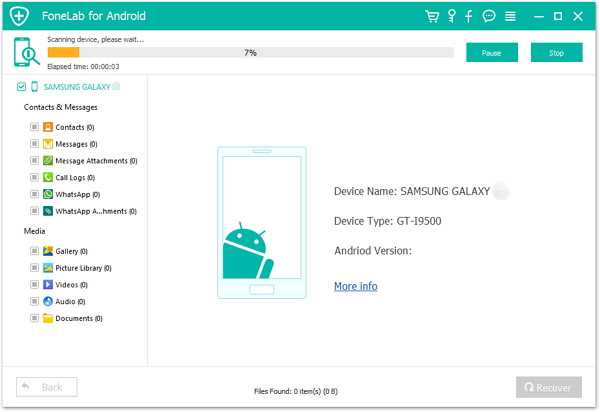 The mobile popular and powerful data recovery software for Android Devices
-Recover all lost data or deleted files from Andriod phones/tablets: photos, video, contacts, text messages, audio, call history, WhatsApp chat history, Documents, etc.
-Directly recover contacts from Android phone
Export contacts as .VCF file, making it easy for you to import the contacts back to your Android phone again.
-Directly scan and restore text messages,sms from Android
Export text messages and WhatsApp chat history as CVS, XML, HTML, etc.
-Works for 3000+ Android devices, including Samsung, HTC, LG, Motorola, Sony, Huawei,ZTE,ect.

Part 2. Best 3 Root Apps for Android to Root Your Android Device without Computer
---
Before that, we have to recommend some useful Android Rooting software to root your phone or tablet from computer easily and conveniently.Let's recommend you 3 popular root Apps for Android to Root your Android without Computer

1. SuperSU Pro

This is a license file for SuperSU. This is NOT a stand-alone app. You need SuperSU already installed. Reboot after installation !!!SuperSU Pro adds the following features to your SuperSU installation:- OTA survival mode (no guarantees)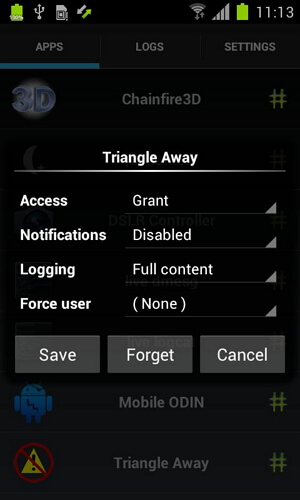 - Full color-coded command content logging (input/output/error)
- Per-app logging configuration
- Per-app user override
- PIN protectionSee the SuperSU app description for further details on SuperSU.Note that SuperSU Pro is rarely updated - most of the updated code goes directly into the main SuperSU app. That is the one you need to update.

Download SuperSU Pro from Google Play Store>>

2. Superuser

This app does almost the same as SuperSU. Superuser cannot be uninstalled if it was installed with your ROM or root. If there is no uninstall option, it's because you placed it in /system/app, not me. It is impossible for an app to be installed in /system/app by the Play store. In fact, the entire /system partition is read only at runtime. The only way for an app to be placed in /system/app is via a rooting process (which usually installs Superuser), or by remounting the system partition as read/write and manually putting it there.

-Permissions requested are for:
-Internet - updating the binary
-External storage - backup/restore for elite users
-NFC - creating an allow tag for elite users
-Boot completed - fix database on boot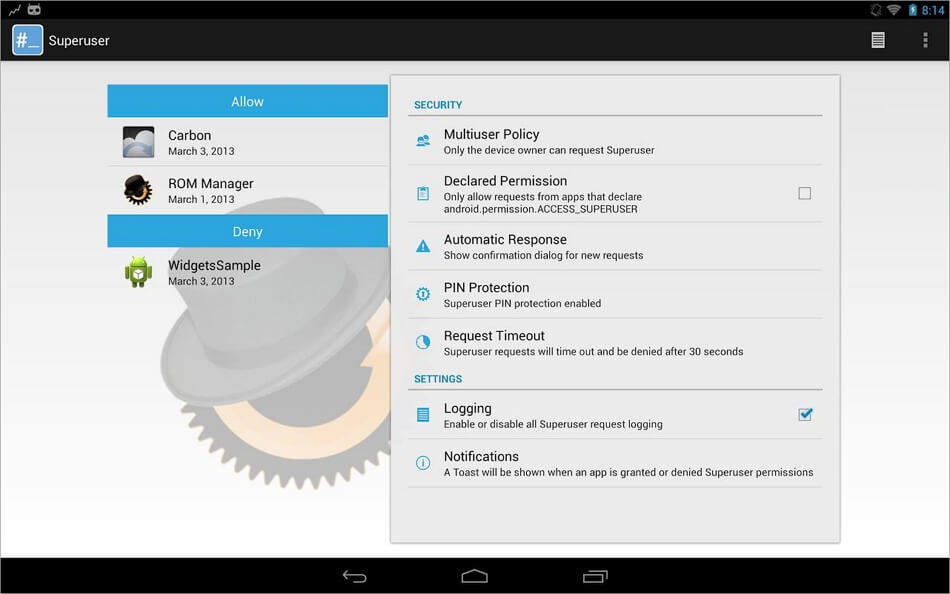 Download Superuser from Google Play Store>>

3. Superuser X [L]

Superuser X Legacy is a simple and alternative way to grant superuser rights to groot apps.Rooted apps require a unix/linux style way to access groot rights on your device.Traditional superusers require user actions to allow/deny or supervise what grooted apps do. This adds manual labour, overheads and delay causing grooted apps to be slower than normal in the name of a placebo security feeling.Superuser X Legacy on the other hand installs an alternate su binary that provides a fast and always on groot access to all grooted apps. Also use only trusted grooted apps always to be safe.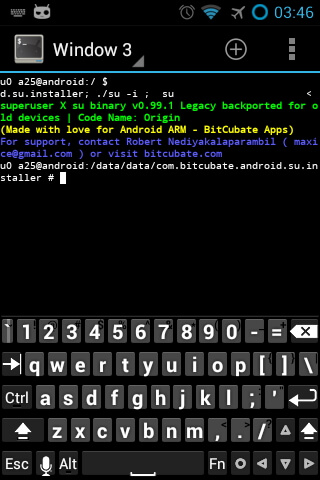 Download Superuser X [L] from Google Play Store>>

Phone to Phone Transfer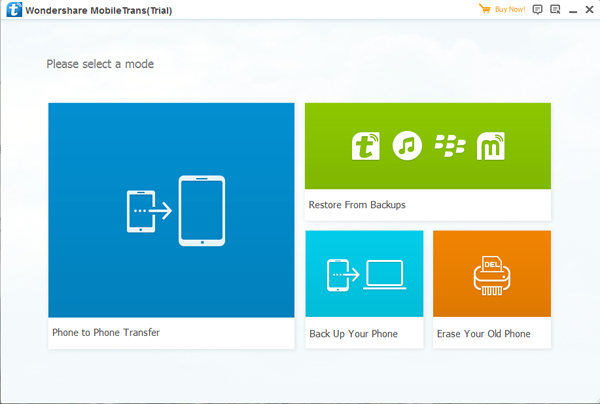 The most useful transfer tool for new mobile phone users,phone to phone transfer makes it easy to transfer data among Android, Symbian and iOS phones freely without losing anything.

-Directly Sync Content Between Different Smartphones
-Backup your phone (Symbian Nokia, iPhone, Android Phone) to your computer. Transfer saved backup files to new phone.
-Transfer various data like contacts, messages, call history, photos, music, videos and apps
-Seamlessly copy Contacts including email addresses, company info, home page, etc.
-Multiple brand phones supported: Apple iPhone, iPad, Samsung, HTC, Sony, MOTOROLA, LG, HUAWEI, ZTE and more.
-Transfer Content between Phones on Different Networks. AT&T, Verizon, Sprint, T-Mobile - No Problem!
-Move data among Android, Symbian and iOS devices freely with a single click
-Without loss of data during transferring

Related Article:

What To Do Before Rooting Android Devices