Have got a new Samsung Galaxy S7/S6 and want to root your phone and uninstall all unwanted Apps?Rooting your Samsung phone and free to manage, browse, edit or delete any file/app on it?Want to free to flash third-parties Roms (Cyanogen Mod, MiUI, LiGux etc.) on your Samsung Galaxy S/Note/Ace/J/C smartphone?Finding a free way root Samsung phone and speed it up and preserve battery life?Just rooting your phone,you can do what you want with your phone after rooting.

By some third-party software, we can block out the program to run automatically.

Market application automatically install some third-party applications available for download application market will be automatically installed after the function, which also need Root privileges Control CPU frequency, voltage since Root is the highest authority, of course, but also on the hardware to control Android devices, here cited is the CPU frequency control software SetCPU, we can control the CPU voltage and frequency of as you need to stop the apps from running automatically when you reboot your smart phone, you have to flash it and get the superuser privilege. One Click Root Android Samsung is recommended, which is a simple-to-use root tool.
One Click Root Your Samsung Phone - Faster, Safer and Easier

One Click Android Root is one of features in Android Data Recovery,which helps Android users have their Android rooted before they have access to flash to other OS and optimizing their battery, internal storage, and so on. As we all know, you should take risk to have Android rooted because it may turn brick if not operate appropriate, and once you root your Samsung phone, it means you give up the warranty of your phone. But One Click Root is rather capable rooting tool that the success rate of rooting will be higher. And what's more, the steps are easy to operate, too.

Free download this powerful Android Root - Android toolkit and try to root your Android now:






Android Root Supports Most Samsung Phones and Tables:

Samsung Galaxy S7, Galaxy S7 Edge, Galaxy Note 7, Galaxy S6, Galaxy S6 edge, Galaxy S6 edge Plus, Galaxy S5, Galaxy S5 Active, Galaxy S4, S4 Mini, S4 Active, S4 Zoom, Galaxy S3, S3 Mini, Galaxy S2, Galaxy Note 3, Note 2, Galaxy Note 4, Galaxy Note 7, Galaxy Note 5, Samsung Galaxy J1/J2/J3/J5/J7, Galaxy A9 Pro/A9/A8/A7/A6/A5/A3, Galaxy Nexus, Galaxy S, Galaxy Tab, etc.

Here are something you should know before rooting:

1. Better back up your Android before the process. (In case process fails and data lost)
2. Make sure your Android has more than 25% battery left.(In case Android shut off because of battery run-out while rooting)
3. Enable USB debugging (Otherwise your device can't be detected and process doesn't move on)
4. Once you root your phone, you can't benefit from the warranty policy. (So think twice before rooting)


How to Get Root Access to your Samsung Phone

Install Android Root - Android tool kit on computer,you can see the Android tool not only can help you root Android devices,but also backup and restore Android devices; recover Android data; erase Android data; Unlock Android phone scree and SIM Card Unlock.To root your Samsung Galaxy S7,please select "Android Root" feature.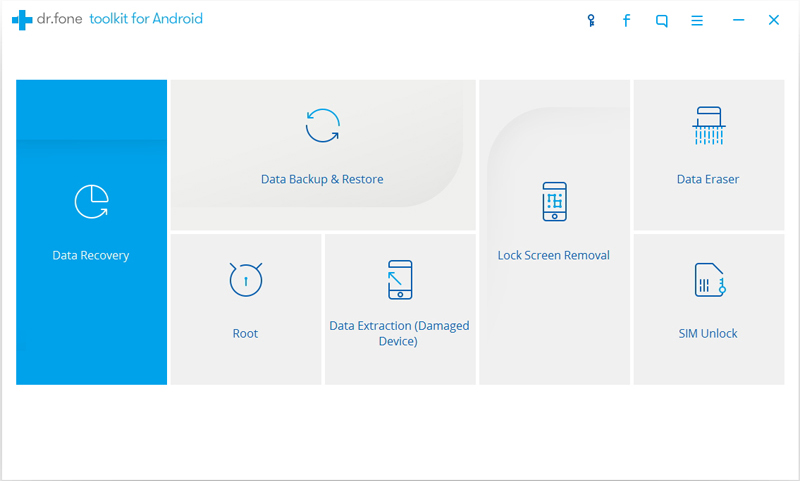 Step 1.Back Up Samsung Data to Computer
Before rooting your Samsung Galaxy S7, you must to back up your Samsung data to PC or Mac to avoid data lost while rooting.Here,we also recommend you use this Phone Transfer,you can use this program backup Samsung data to PC or Mac;transfer everything from Samsung to other phones directly.

Step 2.Connect Samsung Galaxy to Computer
After backing up data from Samsung Galaxy S7 to computer,then run the Android Root - Android tool kit on PC and connect your Samsung Galaxy S7 to the computer via USB calbe,and you will see the phone is connected as the window below.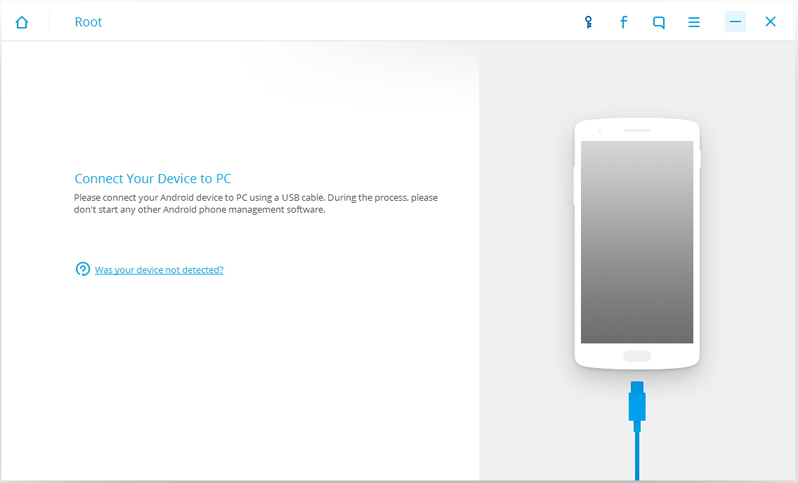 Step 3.Check If Samsung Phone Can be Rooted or Not
Once you connect your Samsung Galaxy S7 to computer, the Android Root program will check if your phone has been rooted or not. If your phone has been rooted,you will see the following interface.

Sasung Phone Has Been Root - screenshoot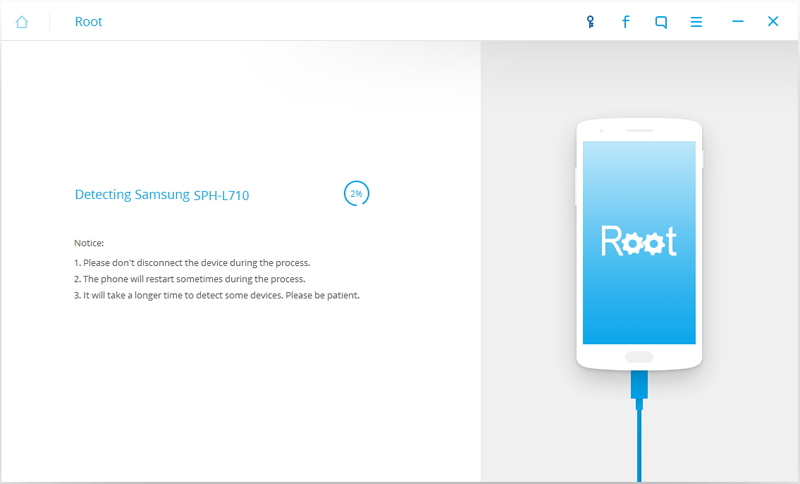 If your Samsung phone is unroot one, please continue the process. The Android Root program would detect your Samsung phone model,and the it will tips you that your phone supported rooted.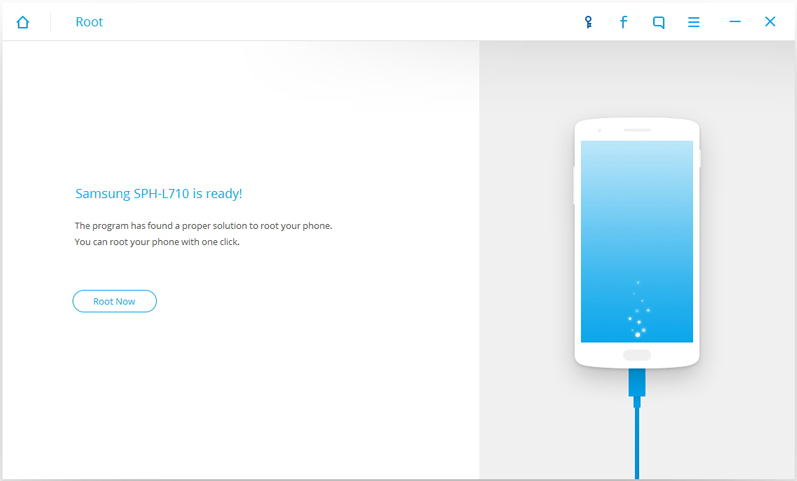 Step 4.Begin Rooting Your Samsung Galaxy S7
In this step,the program ready to root your phone. Just click "Root Now" button to start rooting your Samsung Galaxy S7,the phone will pop up a message to ask whether you would like to root the phone. Tap on "Confirm" to continue the rooting..During the rooting process,please keep connecting your phone with the program,just take a cup of coffee and wait till the process ends. When it done,there will be a messages tips you that you phone has be rooted successfully.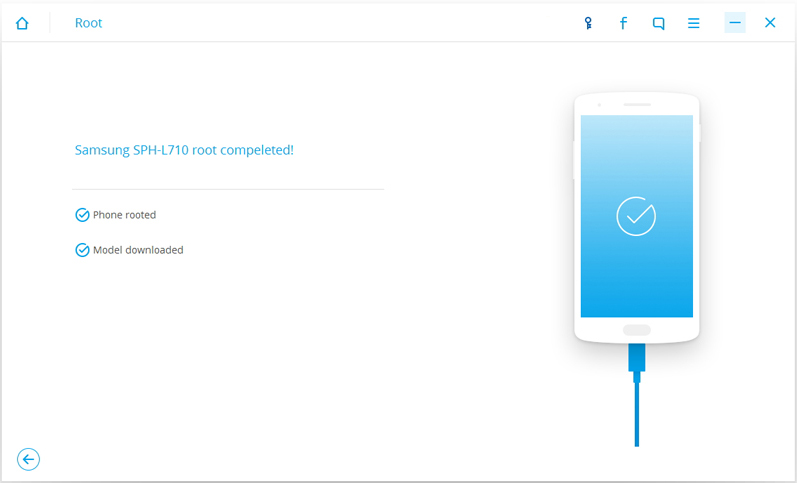 That's all, so easy!Now,you have rooted your Samsung phone and take full control of your phone,do what you want with your phone now: Uninstall preinstalled Apps;get full access;remove In-App Ads on Samsung phone; make everything on your Samsung phone customizable;speed up the Samsung phone and preserve battery life; free to flash third-parties Roms (Cyanogen Mod, MiUI, LiGux etc.) on your Samsung Galaxy phone.So crazy!

Free download the Android Root & Data Recovery and try to root your phone:






Main Features of Android Root - Android Toolkit

*Root your phone with 1-click
*Over 95% success rate on rooting
*Support all Samsung phones and tables
*Fully rootable from Andorid 2.0 to Android 7.1

Tell you a google new,the Android Root & Data Recovery - Android tool kit not only supports root Samsung Galaxy phones/tables,but also works well with other Android phone brands, including Google Pixel, Nexus, HTC, Sony, LG, and so on. If you are not sure whether your device is supported by the software, you can just download and connect to have your Andriod phone scanned. The program will told you whether your device is supported.Aslo,you can use this Android Root program check whether your Android device has been rooted or not.

To Control Power Consumption

Of course, Android's Root just several applications described here, by acquiring Root permission, we can also make phone supports OTG NTFS file system, the display screens of various functions in real-time frames, app2sd, etc., which we have yet to discover. Android Root obtaining permission is not without harm, when acquired competences, some rogue software is likely to cause a relatively large impact on the system, placement, viruses, modify system files are common. And for mainstream mobile phones to he says, get Root privileges mean give up the warranty, so the user to choose whether you want to be especially careful when Root, consider carefully whether you really need these features.

Related Articles:
---
How to Root Huawei Honor / Ascend / Mate Phone

How to Recover Data from a Root Samsung Phone

How to Backup & Restore your Samsung Galaxy S7 on Computer

Samsung Manager:Transfer Data between Samsung and Computer

How to Transfer Samsung Data to iPhone