Things may go wrong sometimes especially when you are attempting to transfer files such as photos/videos/music from your Motorola Droid RAZR phone to your computer. It may fail and worst of all, your precious files may be gone forever. Fortunately, the data are not gone forever actually unless you add some new data to overwrite them. Stop using your Motorola Droid RAZR or RAZR HD/RAZR Max HD to do anything, and let Motorola Droid File Recovery for to get all your fond pictures/videos back!

The storage used by the Droid is more of a recovery friendly type than other mobile devices (iphone, for instance), once a delete command is sent, the raze locates the area on the memory where the deleted photos or videos has been stored on and marked it as a free space, sending the message that this area is available for newly captured photos, videos or audios to overwrite, if you haven't used your phone intensively after the deletion, then the chance is good to fully recover all the deleted files with capable deleted file recovery tool for Motorola droid.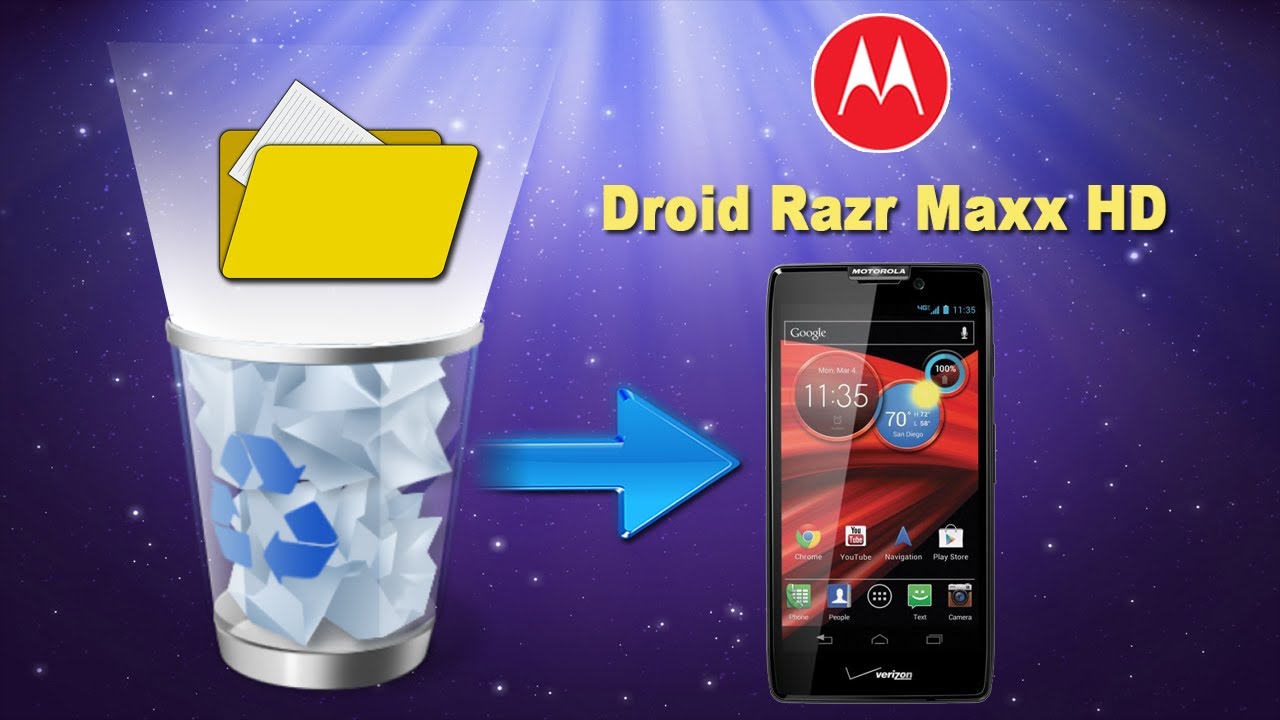 Motorola Droid Data Recovery - Android Phone Data Recovery,which is an poweful data recovery for Motorola mobile phone,it allows you restore lost contacts, videos, photos, notes, bookmarks, call history, call logs and other files from Motorola Droid only few steps . With Android Data Recovery, you don't need to worry too much about your lost Motorola data. Let's show you the use guide to scan and restore Motorola Droid lost contacts, text messages, photos, videos and other files step by step.

Free download the android data recovery:






Steps to recover deleted files from Motorola droid
---

Step 1: launch data recovery for Motorola droid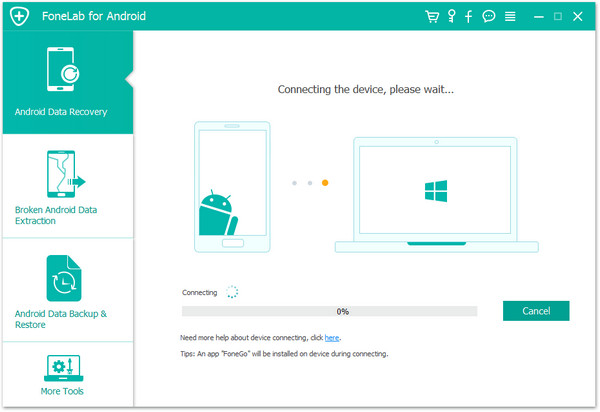 Step 2: Now Select media for recovery. In this step you can search for photo, music and video files. Start scan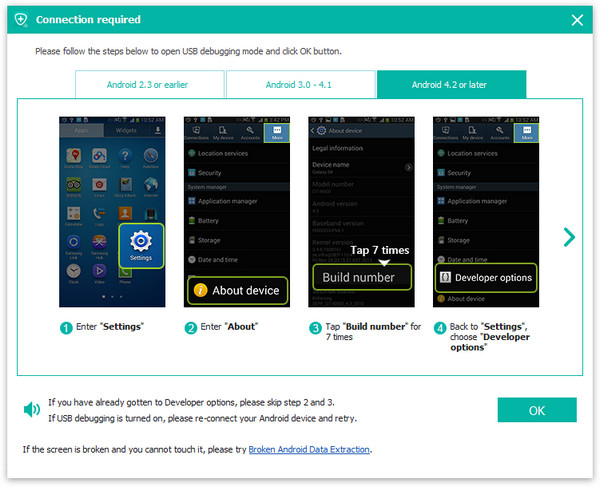 Update: Android 4.0 update has brought some changes to the file system, it set MTP as default USB connection mode, but to have the photo recovery software recognize the SD card used in Motorola Droid , the USB Connection mode should be set as USB Mass storage mode, to do that, going to Settings -> Storage -> Menu -> USB computer connection and selecting Mass Storage. then the software should be able to recognize the Motorola droid and scan the files deleted from it

Step 3: After scanning , it show the preview of recovered files.

Step 4: This will help you to select the specific region of selected media.

Step 5: Select the specific file type
Step 6: Through this method you can create image sector by sector of selcted media.

Step 7: Select the range

Step 8: Resume recovery from the last saved scan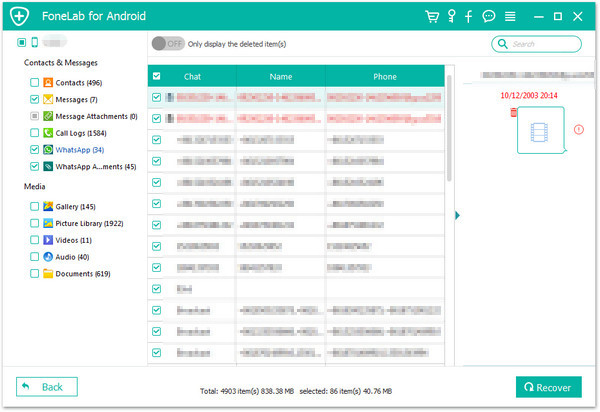 Step 9: Save the recovered file at your specified location.






MORE ARTICLES YOU MAY LIKE:
---
How to Recover Lost Data on Android Phone

How to Recover Deleted Contacts from Motorola

How to Recover Photo, Videos from Motorola