If you back up your iPhone, iPad, or iPod touch, you'll have a copy of your information to use if your device is ever replaced, lost, or damaged. Backups let you transfer data from your last device to your new one.

In order to avoiding lost data on your iPhone after jailbreaking, OS upgrading,you should backup iPhone data to computer; before replace an old iPhone to an new iPhone 6s ,iPhone 6s plus,we may need to transfer everything from old iPhone to PC, and backups let us restore back to the new iPhone 6s; it's necessary to back up everything from iPhone to computer to avoid our important data lost due to the iPhone device lost, stolen or damaged; when you want to repair the devices,the first thing your need to do is back up contacts, text messages, photos,ect from iPhone to computer,so that the precious data never lost,because we can buy a new iPhone,but we can't get those important data back once the data is lost.

Today,we teach you three ways to backup iPhone 7, iPhone SE, iPhone 6S Plus,iPhone 6S,iPhone 6 Plus,iPhone 6,iPhone 5S, iPhone 5C, iPhone 5,iPhone 4S, iPhone 4, iPhone 3GS. via free iPhone backup tool, iTunes and iCloud.
Way 1: How to Backup and Restore iPhone Data with Phone Transfer tool

Phone Transfer not only can help you transfer contacts, SMS, photos, music and more between Android, Symbian, WinPhone and iOS devices in one-click, but also allows you backup and restore iPhone data effortlessly,with the help of this iPhone Backup tool,you can transfer data between iPhone and computer directly,including Contacts, Messages (iMessage, SMS, and MMS), ringtones, Calendar, Photos, Videos, Music and more. In additional,the Phone Transfer also can help you backup and restore data from iPhone SE on computer.If you have buy a new iPhone 6s(plus) or iPad Pro,you can use this phone transfer to those backups back to your new ios devices directly.

Download and install phone transfer on your computer and have a try!






Easy Steps to Transfer Data from iPhone to Computer

Note: The iTunes must already be installed on your computer for running this phone to phone transfer program correctly. But you do not have to run iTunes.

Step 1. Open Phone to Phone Transfer.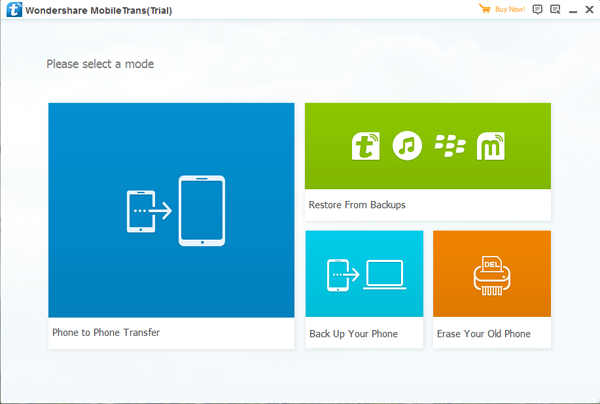 Step 2. Click "Back up your Phone".

PS: If you want to customize the location of your backup folder. Simply click the menu on the right top of the window and then choose "Settings" to do this. Once you are happy with the location folder, click "Ok".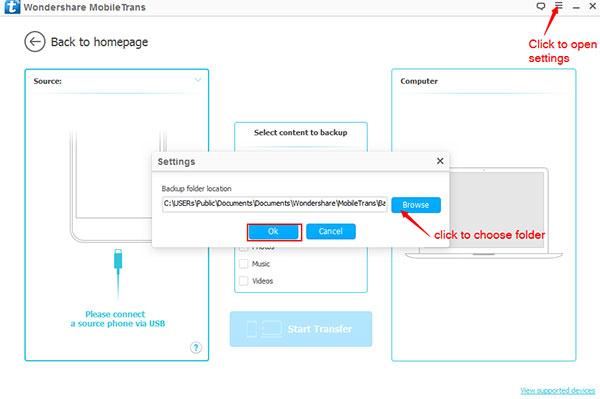 Step 3. Connect your iOS device to the computer using USB cables. Make sure that Phone to Phone Transfer recognizes your device.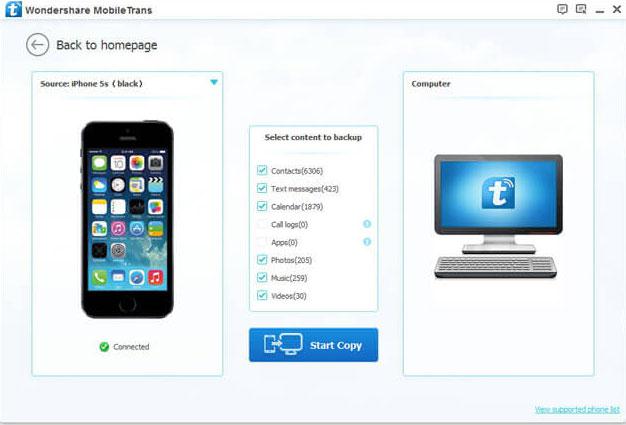 Step 4. Check the files you would like to backup.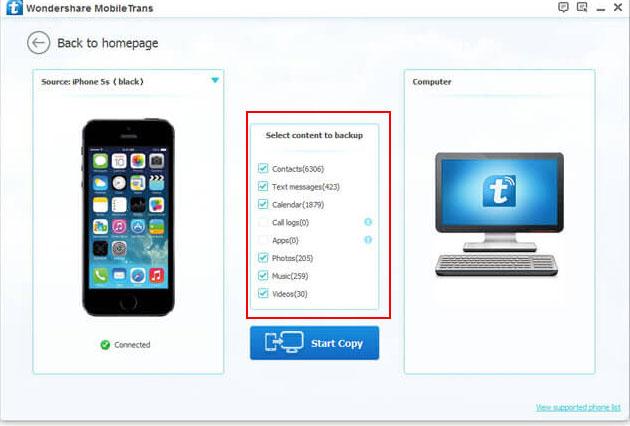 Step 5. Click on "Start Transfer" to begin the process. Keep the phones connected through the entire process.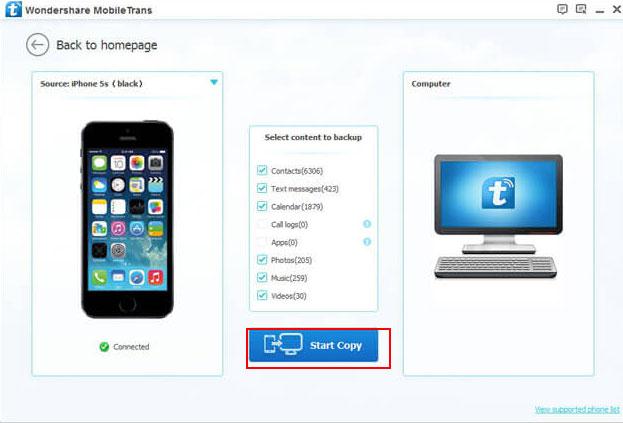 Free download the phone transfer and have a try!






Key Features about Phone Transfer:

-Compatible with Win 8, latest iOS 7, iOS 8, iOS 9 and iTunes 12;
-Phone to Phone Content Transfer for Android, iOS, Symbian, Blackberry
-Transfer sms, contacts, videos, songs, images, SMS, call logs and apps between two iPhone
-Back up iPhone data to computer and restore the backup from PC quickly and safely
-Files can be transferred including contacts, text messages, call logs, photos, audio, videos calendar and apps
-Copy data between iPhone, Android, Nokia (Symbian), Windows Phone and BlackBerry in just one click
Way 2: How to Back Up iPhone Data using iTunes

Step 1: Open iTunes and connect your device to your computer.

Step 2: Save content that you downloaded from the iTunes Store or App Store by clicking File > Devices > Transfer Purchases. Then wait for the transfer to finish. If you're using Windows and you don't see a File menu, hold down the Control and B keys.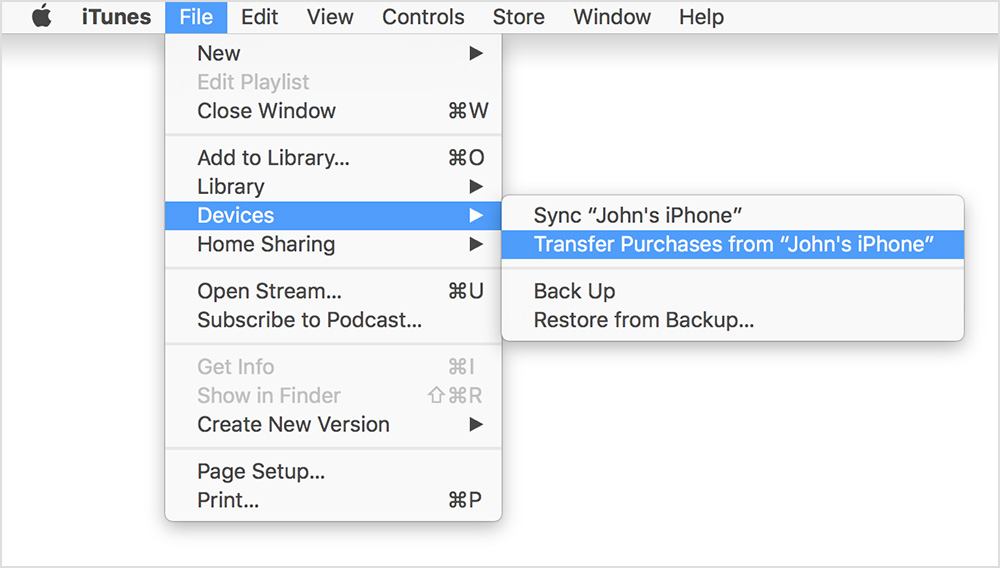 Step 3: If you want to save Health and Activity data from your iOS device or Apple Watch, you'll need to encrypt your backup: Select the box called Encrypt [device] backup and make a memorable password.

Write down your password and store it somewhere safe, because there's no way to recover your iTunes backups without this password.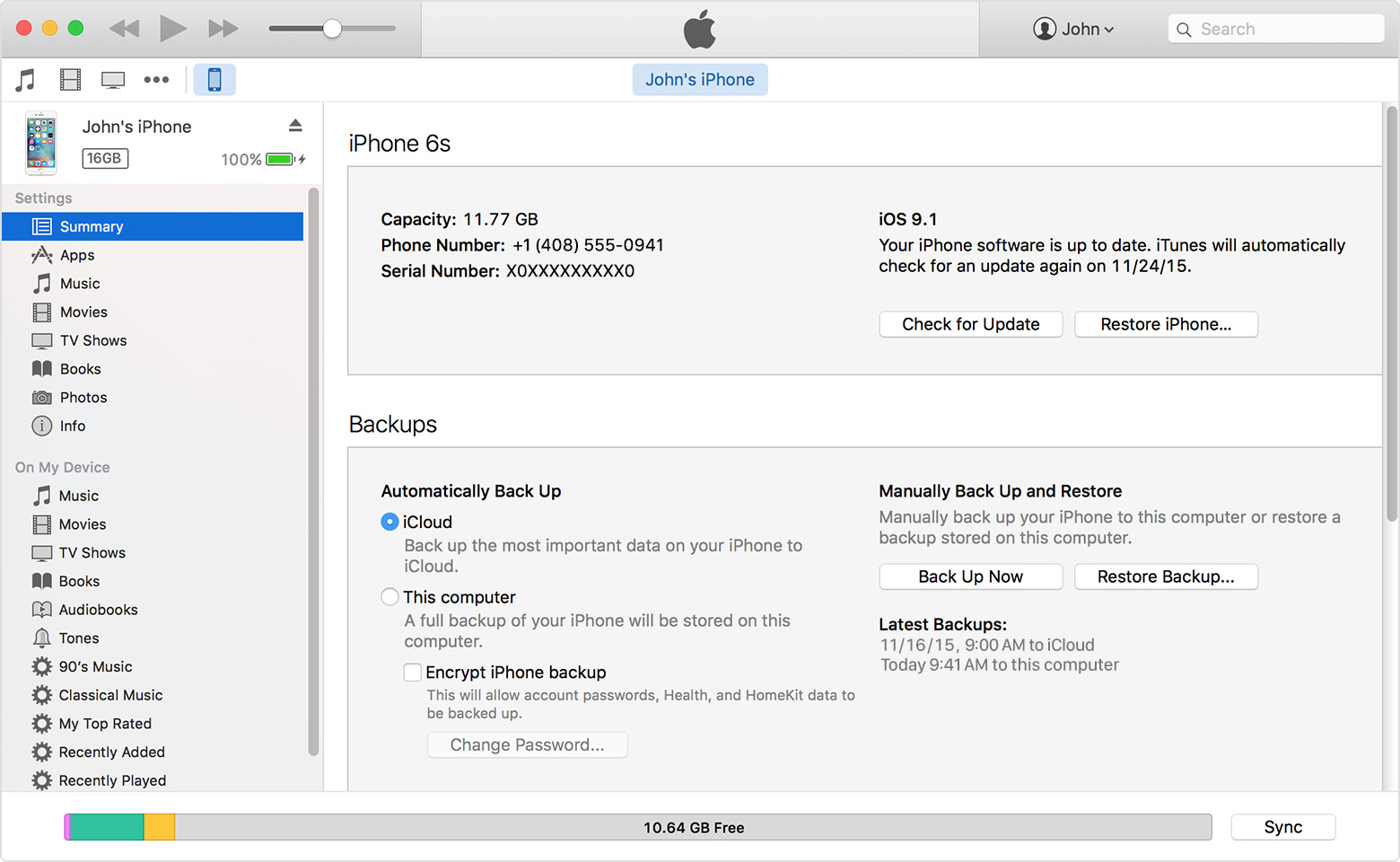 Step 4: If you don't need to save your Health and Activity data, you can make a backup that isn't encrypted. Just click Back Up Now. If you're using Windows click File > Devices > Back up (if you don't see a File menu, hold down the Control and B keys).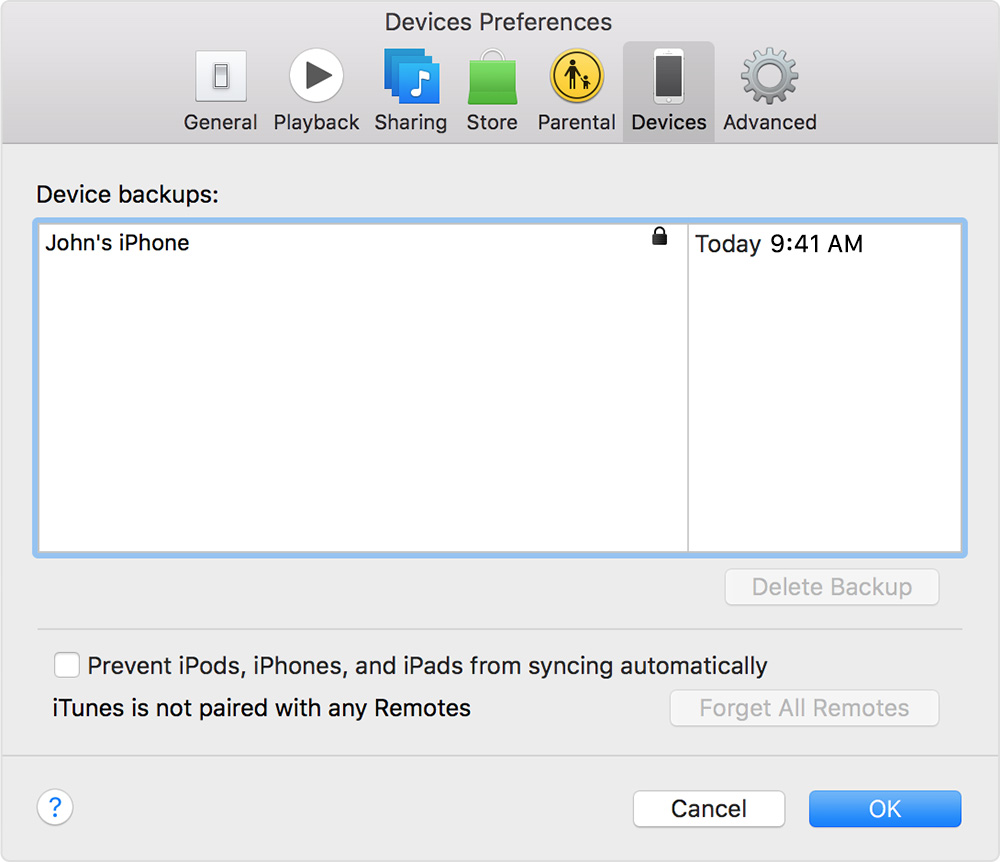 After the process ends, you can see if your backup finished successfully in iTunes Preferences > Devices. You should see the name of your device with the date and time that iTunes created the backup. If you encrypted your backup, you should also see beside the name of your device.

Follow more steps if you need help making an iTunes backup.
How to Backup iPhone with iCloud

Step 1: Connect your device to a Wi-Fi network.

Step 2: In iOS 8 or later, tap Settings > iCloud > Backup.
In iOS 7 or earlier, tap Settings > iCloud > Storage & Backup.

Step 3: Make sure that iCloud Backup is turned on.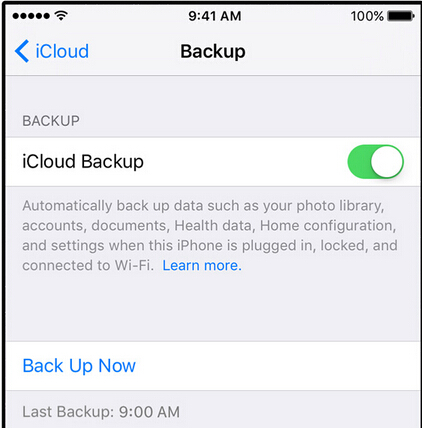 Step 4: Tap Back Up Now. Stay connected to your Wi-Fi network until the process completes.

Step 5: Make sure the backup finished by tapping Settings > iCloud > Storage > Manage Storage, and then select your device. The backup you just made should appear in the details with the time and backup size.

Related Use Guides:
---
How to Recover Lost Data from iPhone
How to Transfer Contacts from old iPhone to iPhone 6S