Christine
Hello, my name is Christine, and actually, I am a seniority on the android and ios data recovery. Circle and text me if you have any problem about your phones or tablets.
How to Sync Contacts and Calendars with Samsung Kies
publinshed by
Linda at
October 26,2015
I use Outlook 2007 only for the contacts and calendar. I rely heavily on the contacts and calendar. Is there some ways I can import that contacts and calendars to my new Samsung Galaxy S5. Can anyone help me?-asked by John

Samsung Kies is widely used in the world to manage contents on Samsung mobile devices. Samsung Kies enables you to sync your Samsung mobile content on your computer with Outlook. It can help you transfer contacts and calendars,music, video, photos, schedule, messages, memos and so on to your Samsung device. It also allows you to back up your precious contacts and calendars .This article is going to teach you how to use Samsung Kies to sync contacts and calendars.

How to Sync Contacts and Calendars with Samsung Kies
---
Step 1:Connect Samsung device to your computer.
Firsly,you need to run Kies on your computer.Then,Click the Sync tab.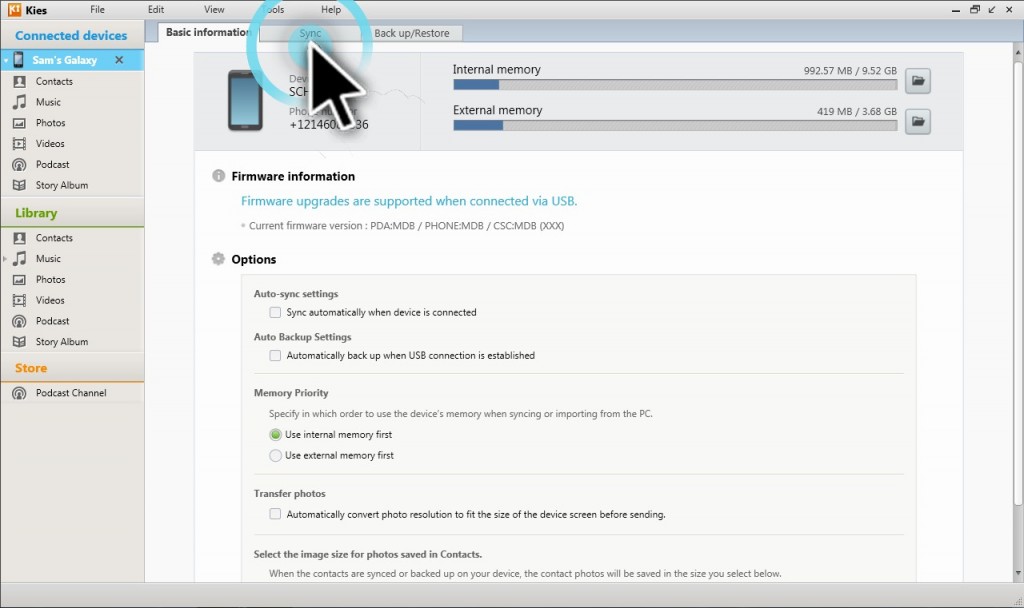 Step 2:Mark the checkbox next to Sync contacts and calendar with and click the drop-down box to select the application, Outlook.Click."Sync Contacts with Outlook".To sync calendar, just tick the option "Sync Calendar with Outlook"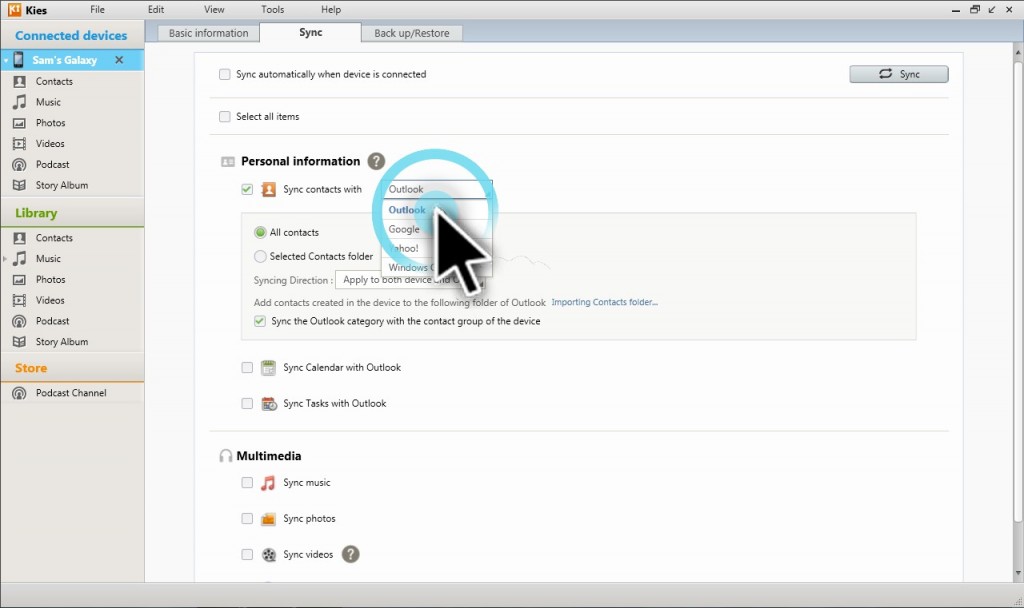 Step 3:Select All contacts and calendars to sync in Outlook with your device.
Select the Syncing Direction by clicking the drop-down box. Choose to sync in both directions. You can choose the Outlook contacts and calendars folder where you want to stored on your device here .Mark the checkbox next to Sync the Outlook category with the contact group of the device.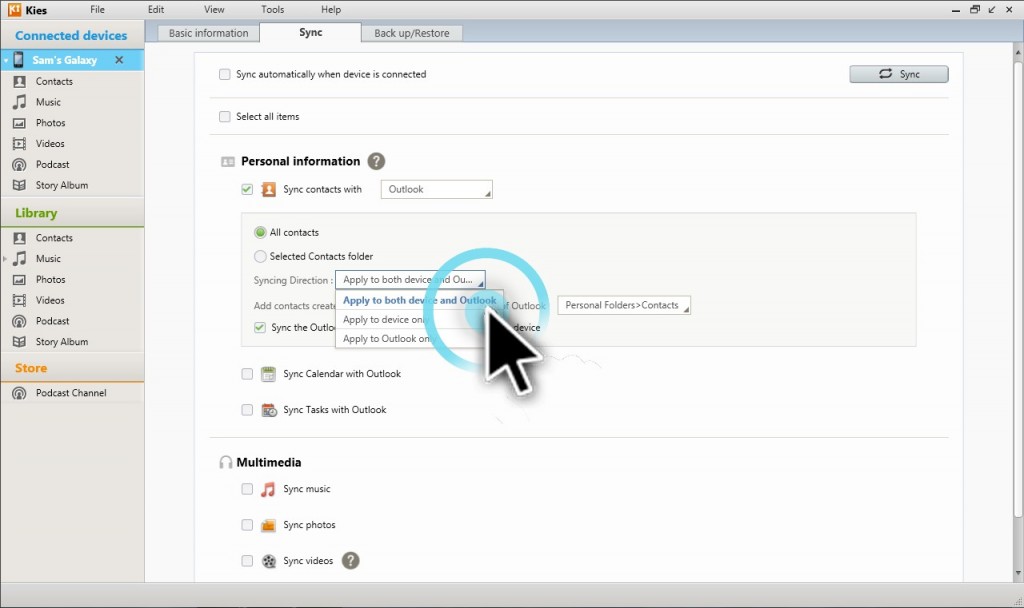 Following the three steps above, you can sync the contacts and calendars on your Samsung device to PC. It is very convenient for you to sync the data with the help of Samsung Kies. If you have any question about this, please leave us a note within the table below. We are looking forward to know more about your suggestions.

Read More Related Articles:
---
Transfer Contacts from Samsung Galaxy to Computer

How to Restore Contacts from Samsung Phone Memory Card

How to Transfer Contacts from Android to Samsung Galaxy S6