Smart phone users, especially Android users are complaining about, they tend to run out of phone battery. If you are in outsides, cell phone charger is inconvenient. Or, if you are a businessman, who is going to wait for a business trip or VIP customers one of your important calls. You may ask: "Is there a simple way to save Android battery life?" Here are a few aspects that you should be concerned about is:Android phones have been considered the default multi application background, it has been to make people feel the power consumption! And it has been considered as a reason that it can't better than apple IOS system, but Android is an open source system, it means that everything is possible! In the calling process , there are a lot of electricity in the original mobile phone battery, but a few minutes to make a phone call is not finished. At this time, leading to some people own business suddenly end up, the important thing is not communication which make they are very angry. So how to effectively save energy or to make their own batteries in the full use of electricity for a longer time, there are a lot of knowledge. Take several suggestions, your will save a lot of battery on your Android.


The following article shows you 7 ways to save Android battery power

One: Save Battery Power by Managing the Screen
Reduce the standby screen timeout, by setting - > voice and display settings, select the appropriate timeout standby screen, you can choose 15 seconds, 30 seconds, 1 minutes, 2 minutes, 10 minutes, 30 minutes or never over time, too short screen timeout will often result in a black screen mobile phone, personal advice ,it is set to 1 minutes.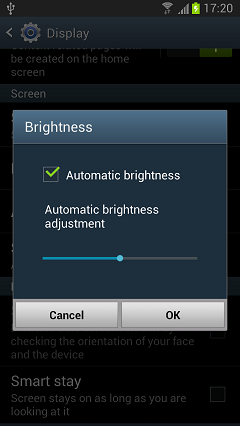 Two: Reduce screen brightness
By setting the sound and display settings - > > brightness adjust screen brightness to the appropriate value, in fact, even at the lowest Android mobile phone screen brightness can also be very clear, but can effectively save energy, also can check the "Automatic brightness" automatically adjust the screen brightness ,according to the light for the mobile phone support optical sensor. Users can also download the Market electronic market to adjust the brightness of the screen Widget.

Three: Improve Android Battery Life by Disable Bluetooth, GPS, Auto Rotate Screen
When you do not need to use the phone, close WiFi, Bluetooth, GPS, 3G and 4G, a lot of mobile phones are built to open the above functions Widget plug-in, if not pre installed, you can download the Market Android Toggle Widget.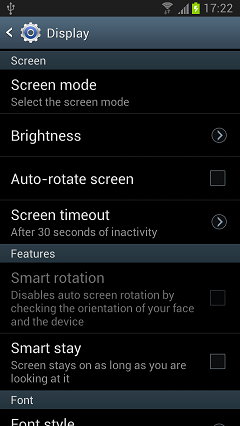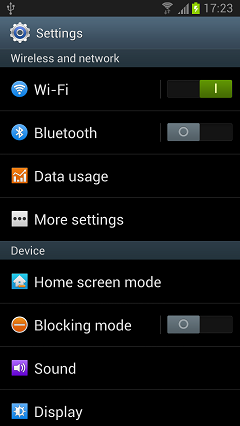 Four: Turn off the background data synchronization
By setting - > account and synchronization, cancel the selection of background data, that it might make some network programs that don't work

Five: Dump Unnecessary Home Screen Widgets and Live Wallpaper
Do not use Wallpaper Live dynamic wallpaper, dynamic wallpaper is from the Android 2.1 system to some new features, but also looks very cool stuff, but also consumes the power and mobile resources, changing a static wallpaper can not only help your mobile node, but also allows mobile phone to run more smoothly

Six: Close the LED warning lamp color
It is very useful for some people, through the lights of different colors to determine unread text messages or missed calls.

Related Article:
---
How to Rescue a Wet Mobile Phone:
Once your phone get wet by accident,you must feel annoy about how to rescue the wet mobile phone to prevent the data loss.If you are getting the sam trouble why not read the passages and you will find the best way to solve it.