Christine
Hello, my name is Christine, and actually, I am a seniority on the android and ios data recovery. Circle and text me if you have any problem about your phones or tablets.
How to Turn Your Android Phone Into a Hotspot
publinshed by
Si at
Dec 16th 2015
When you away from your home or office and need to get your laptop online, you will hope the place in which you stand have a hotpot to use.

And now, you needn't worry about it because Android device in your pocket or backpack can easily be transformed into a Wi-Fi hotspot and get your computer, tablet, or other unnecessary new gadget straight on to the web!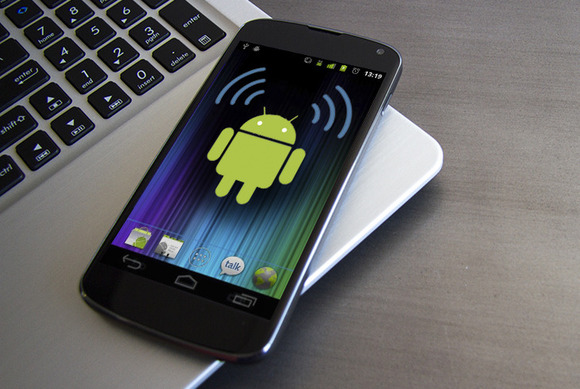 How can we make our mobile phone into a WIFI hotspot? Of course, the premise is that you have plenty of mobile network flow, this time we can set our mobile phone WIFI hotspot, other wireless devices can search our mobile WIFI signal, sharing our traffic on the Internet, premise is that we need to enable the mobile phone's portable WLAN hotspot. Here editors explain their mobile phone set to WIFI hot.The purpose of this paper is showing you how to start the WLAN hotspot settings and share mobile network flow with friends.

How to Turn Your Android Phone Into a Hotspot

Step one: Open the settings menu, open the wireless lan.

Note: The Service set identifier (SSID) will detect your smartphone hotspot. A note pops up asking you to tether or active hotspot.

Step two: Tap configure to give a name to your mobile hotspot and set a more than 8-letter password to secure it.

When other devices open the Wi-Fi connection, Your friends and you can find hotpots in the wireless LAN network list. Entering the correct password to connect to the hotpots. When successful connected, your friend and you can share the network flow.

Note: So far, editors found this method can only share your mobile phone 2G, 3G, 4G for sharing to surf the Internet.Setting a mobile device hotspot may vary run a little slowly on different Android systems.Besides, turn on hotspot and share mobile flow with others phones may slow down your network speed.


Related Article:
---
Tips on Getting More Internal Storage on Android:
Why is the phone getting slower? The reason is, when we play with our Android phone like Samsung Galaxy S6, we will install some apps, some movies, and generate other Android data. And thus the internal storage of our Samsung Galaxy is less and less and finally it will get slower and slower when you operating your Android handset. Let's see how to get more internal storage of your Android.