As we all know, not all apps can be remove from your iPhone, iPad and iPod devices. However, the ones that can be deleted require a few simple steps to be performed to complete the task. Today,we teach you 5 ways to removable apps from your iPhone,please according to the actual situation, choose your method.

Part 1: Delete Apps from Homescreen of Your iOS Devices Directly

On the springboard, locate the app you want to delete.
Tap and hold down the icon of the application you want to delete. After a few seconds your screen will start to "wiggle" and an X will appear next to each of the apps you've installed via the App Store.
Tap the "x" next to the icon of the app you want to remove. When prompted, select "Delete".
Poof !!! And now it's gone.
If the application is listed in your iTunes Applications as well, you'll want to remove it from there – or else it will re-install the next time you sync. Alternately you can keep the app in your iTunes Applications, and set iTunes not to sync all applications, just the ones you want to keep. See the Applications tab of your device the next time it's connected in iTunes for syncing options.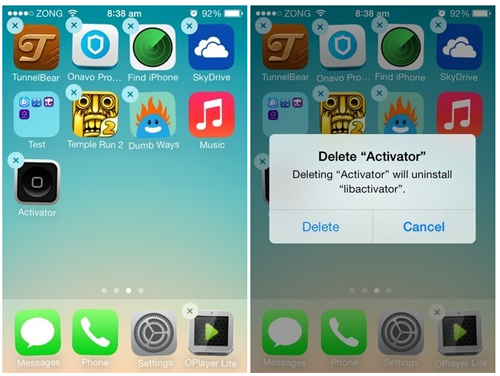 Part 2: Delete Apps from the Settings Menu on Your iPhone/iPad/iPod touch

Find "Settings" on your iPhone, iPad or iPod touch.
Then choose "General", and tap the "Usage" option under it.
You can touch the "Show all Apps" button to get all your Apps on the device displayed.
Now, choose the one you want to delete and tap on it, then tap the "Delete App" button.
There will be a pop-up message letting you confirm the deleting action. Just tap the "Delete App" to confirm it.
That's all. The app disappeared when you get back to the homescreen.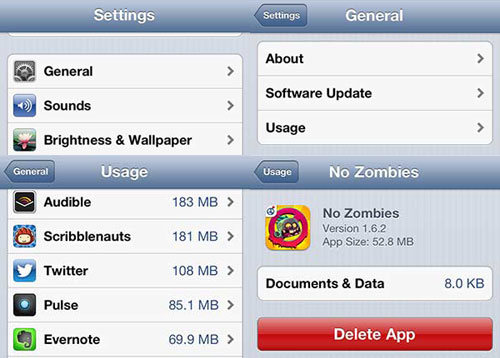 Part 3: What If No "x" Appears When App Is Wiggling?

Apple doesn't allow you to directly delete some apps pre-installed on the device. So when you want to delete them by using the way displayed above, you can't make it. There is no "x" appears when the apps are shaking. Then what should you do? Is there any way you can make it? The answer is YES, and the solution is pretty simple below.

Go to "Settings" > Choose "General" > Tap "Restrictions", and enter your security code > Turn off the app that you want to delete.

After that, go back to your device's homescreen, and you'll find that the app is gone.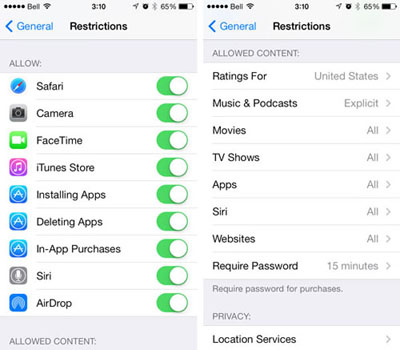 Part 4: Uninstall Unwanted Update of the App on iOS Devices (Including iOS 9)

Regret updating the app to the newest version and want to delete the unwanted update? Honestly, there is no such a way to directly downgrade your app on the iPhone, iPad or iPod touch. The only way is that you can find the previous version of the app from other app download centers and then reinstall it.

If you really don't want to automatically update your favorite apps on your device, there is a way to stop it. you can set it up manually. How? It's simple. Go to "Settings" and choose "iTunes & App Store" under it. You'll see it as follows.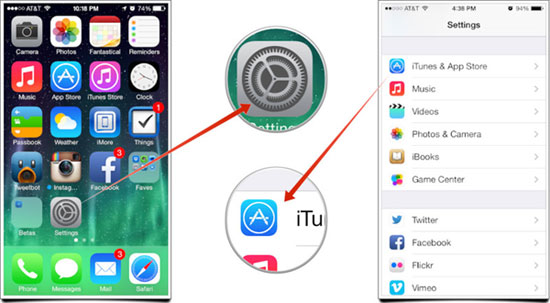 Then you'll see the menu of automatic downloads. Turn off the option of "Updates" if it's on. From now on, your apps on the device won't be updated automatically, unless you do it on purpose.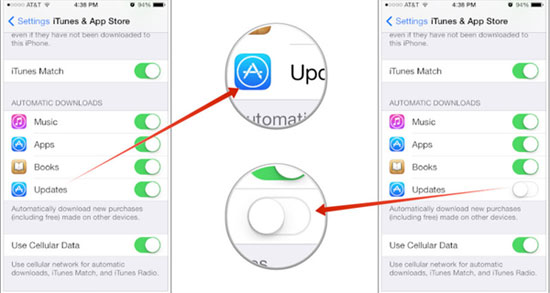 Part 5: Permanently Erase All Apps on iPhone,iPad Before Selling

Before selling your old ios devices,you must to remove apps on iPhone, iPad permanently,and make your old iPhone as new one. Today,we recommend you use iPhone iPad Data Eraser tool,which not only allows you erase apps from iPhone, iPad without restored,but also can help you remove app caches and junk files permanently to speed up the slow devices.The iOS Data Eraser can help you delete contacts, text messages, photos, videos, call logs, Apple ID and other private data on iPhone, iPad and iPod permanently,even no data recovery can get them back in market.

Free download the iOS Data Eraser and have a try.






Related Use Guides:

How to Delete App Cache and Speed Up iPhone

How to Wipe Junk Files from iPhone iPad Permanently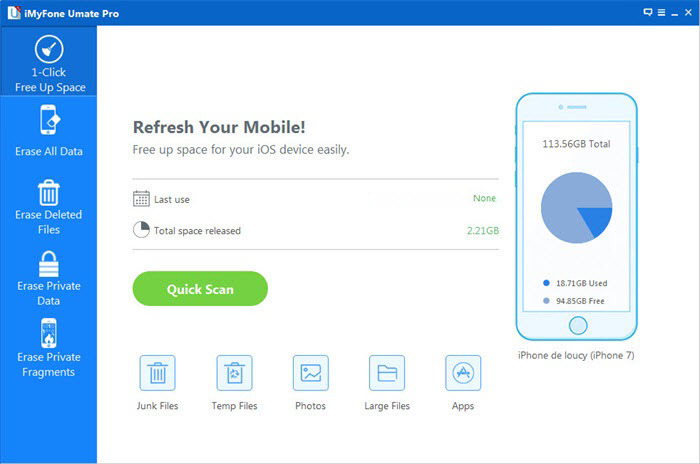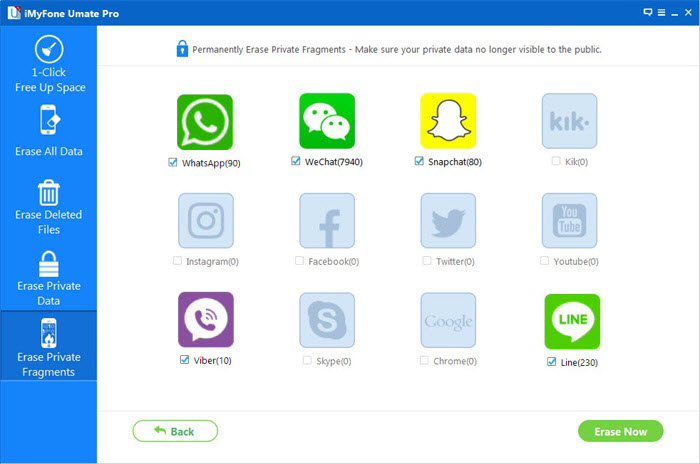 Tips: Once wipe data on your ios devices by this powerful iOS Data Eraser tool,you can not get them back,even by professional iOS Data Recovery in market,however,we recommend you backup iPhone data to computer before erase data by this program,such as contacts, text messages, photos, videos, music, notes, call logs,ect.In additional,you can use iPhone iPad Data Transfer to free backup old iPhone before iOS upgrading, downgrading or jailbreaking,if you have any question,please contact us in Facebook or Google+.