If you buy a new iPhone you may need to remove the contacts from the old one to the new one.To delete multiple iPhone contacts for the iPhone itself is a difficult task.Even though you push an deleted option on the iPhone to wipe the contacts,the contacts still can be recovered by using the iPhone data recovery.

However, there are ways to get around this with relative ease, and this article will show you how to erase all contacts from iPhone permanently or how to remove multiple contacts you selected at once. Keep reading! The following tutorials will help you solve the problems of deleting contacts on iPhone 4, iPhone 4S, iPhone 5, iPhone 5S, iPhone 5C, iPhone 6, iPhone 6 plus, iPhone 6S, iPhone 6S Plus, iPad, iPad Air, iPad Mini, iPad mini 4, iPad Pro and iPod by using the iPhone Data Eraser.

Before erasing the data and settings on your iPhone, what should be warned is that you should make sure your iPhone is fully charged or charging when you make the next operation. Then I'd like to recommend you this iPhone Data Eraser, which can help you erase the contacts on iPhone without recovering.




How to Delete iPhone Contacts at Once with the iPhone Data Eraser

Solution A:Wipe your iPhone contacts at once permanently with the iPhone Data Eraser

Step 1.Install iPhone Data Eraser and connect your iPhone to the computer

Install iPhone Data Eraser on your computer and launch it. Connect your iPhone with your computer via its USB cable. You can see your iPhone will be detected by the program.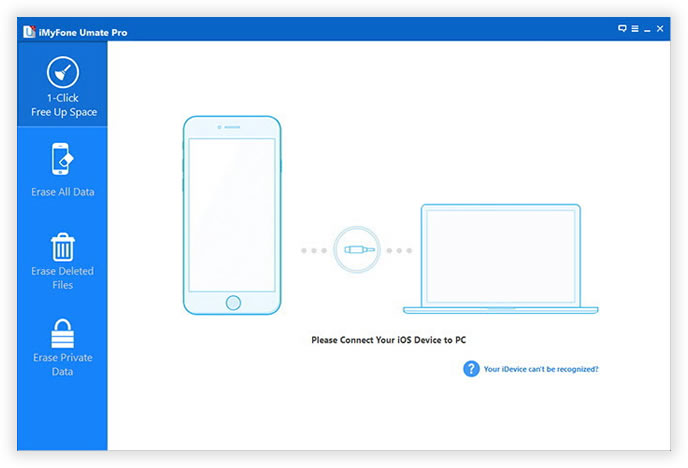 Step 2.Scan the deleted data on your iPhone

After you choose "Erase Deleted Files", click "Star" to analyzing and scanning the data on your device.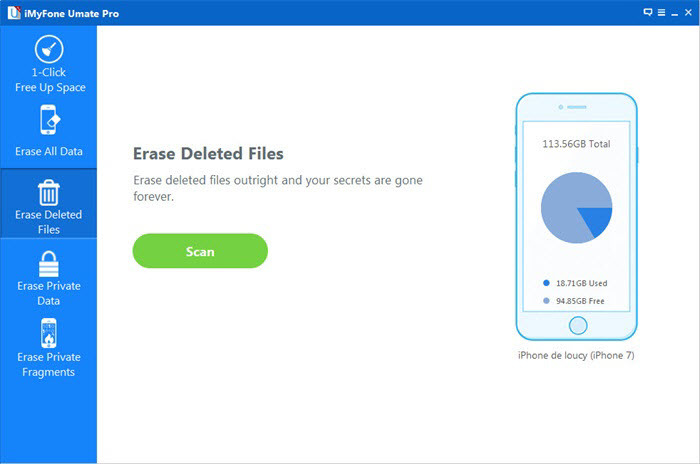 Step 3.Select the contacts you want to delete permanently,and then scanning by the iPhone Data Eraser tool.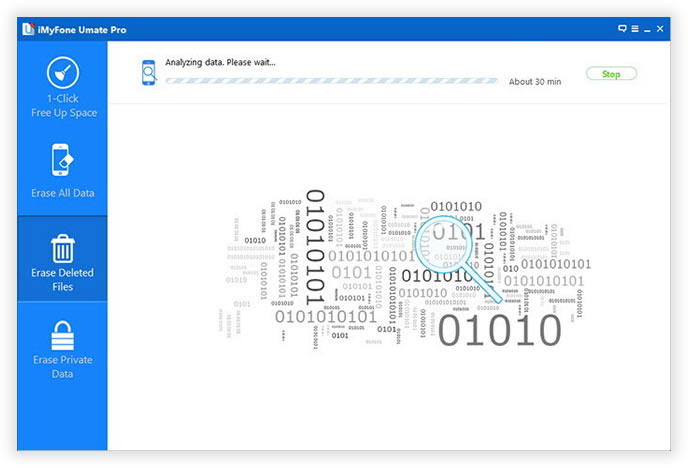 Step 4 Start to Permanently Erase All Contacts on your iPhone

Now the program allows you beging wiping iPhone contacts or other files at once permanently, keep connecting your iPhone to computer during the whole course. When it's complete. Your iPhone looks the same as a new buy one now.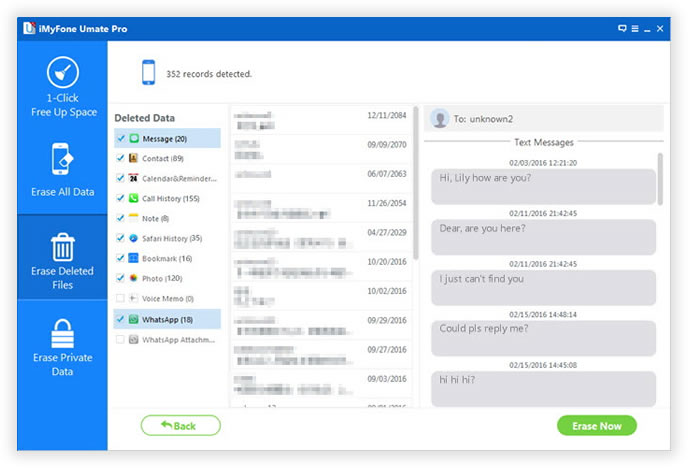 Step 4.Click "Erase now" to delete the contacts permanently

Free download the iPhone Data Eraser and have a try!






Solution B: Delete iPhone Contacts permanently with iCloud
---
Step 1: Tap the Settings icon on your iPhone's Home screen to launch the Settings app.

Step 2: Tap iCloud.

Step 3: Set the switch next to Contacts to OFF.

Step 4: Tap on the Delete from My iPhone.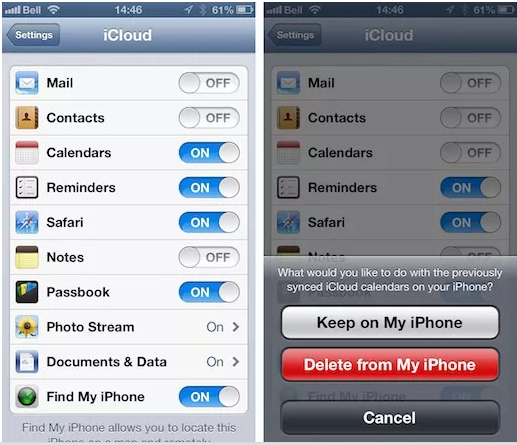 Tips:The contacts on iPhone that you have deleted 100% safely and none recoverable forever.

Warm Digression:

Backup Your iPhone Data before Erasing
Firstly, you should save data before erasing them. Important data on your iPhone will be automatically saved by iCloud.

1) Backup iPhone by iCloud

The first method is backing up data by iCloud. You should make sure there is real connection between your iPhone and Wi-Fi, and then open the setting option to navigate to storage and backup. In this way, according the time you backup iCloud, you can immediately backup data on your iPhone. It should be noted that a few minutes would be spent in the last step.

2) Backup iPhone by iTunes

The second method is backing up data by iTunes. First, you need to connect your iPhone with computer, and then open iTunes option and navigate it to "device" on the left panel. At last, you only need to choose "backup" by right clicking. Through this method, what should be noted is that if you have bought items on iPhone, but you forget to transfer them to the computer, it is a little trouble for you. However, do not worry. There is always method for you to save it. You can choose "transferring purchasing items" by right clicking. Then you could backup the purchasing contents to computer.

iPhone Data Eraser is such a powerful software, which can help iPhone users to delete piles of contacts completely and permanently. What's more, you can also delete all your data of iPhone with this software, including photos, SMS, call history, videos, etc. Once these data are deleted, they are doomed to be unrecoverable any more. You cannot even recover them with any iPhone Data Recovery software in the market.






You can read the related wipe data tips:

How to How to delete photos on iPhone permanently?

The Apple devices come with unique features and users love playing with its functions. While for some, the device makes a perfect office manager through which, they can do their office tasks and business transactions, and for others iPhone is a brilliant camera. The iPhone camera has its own place in gadget lovers' heart. But with many good features, some find it difficult to deal with some of the features that iPhone or the latest iOS 8 comes with.

One such unique feature is to recover deleted photos in iPhone. But then, the side effect is if you can easily get your deleted photos back, it means that the photos are not completely removed from your iPhone or iPad immediately! Imagine if you want to delete a photo immediately so that it is not traceable later. In this post, we shall make you learn a technique through which you can permanently delete photos from iOS instantly.Here our recommend is the powerful tool-The iPhone Data Eraser.