Erase iPhone Notes Permanently

Many iPhone users will choose to simply delete notes,contacts,photos,viedos, the upper surface of this approach is to erase all the data, but many recovery tools can be restored back, which is why a lot of deleted photos exposed on the network. Research has shown that most of the mobile phones and smart phones are selling online with containing plenty of personal private data. This really is shocking! This is not just prove that the original users are not aware of the personal data will be leaked out, they don't care to remove private information, it also because we don't adapt the correct method to completely eliminate data from iPhone device. So simple delete is not enough. For example,if you want to delete iPhone notes permanently, how, how to erase iPhone notes permanently before selling and can't recovered? Here you can focus the iPhone Data Eraser tool,Which can help you to easily delete all the notes, also photos, videos, contacts, messages, and other personal information from your iPhone before selling and no one can recover any data from it with any recovery software.

iPhone Data Eraser is a powerful data wiping tool that provides a much secure way to help you remove personal notes on your iPhone. It writes a random set of digits to your iPhone a few times by utilizing the latest patent-protected algorithms. So your privacy is under safe for sure when you give or sell the device to whomever.

Tips:Because this removal is permanent, unrecoverable,so you need to Backup your old iPhone first.You can use iTunes or iCloud to backup the data on your old iPhone.




How to Erase iPhone Notes Before Selling Without Restore
---
Step 1. Run iPhone Data Eraser tool and Connect your iPhone with your computer

Download and install iPhone Data eraser on your computer,Launch it and connect your computer with your iPhone via the USB cable.If the connection is successful, your iPhone will appear in the software interface, as shown below.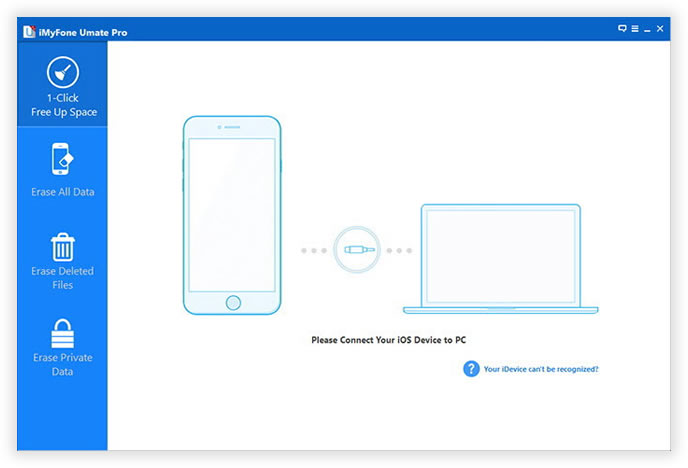 Step 2.Click "Erase All Data"Mode

In the software interface on the left, there are six delete mode, where you need to click 'Erase All Data'.This deletion mode allow you to wipe all data, like Messages, Call History,Notes, Voice Memos, Safari Bookmarks, Photos, Videos, and more on your iPhone.

Choose the security level to erase all the data on your iPhone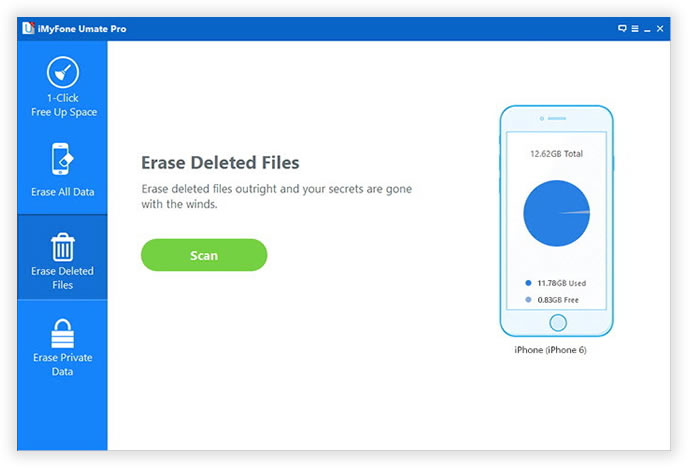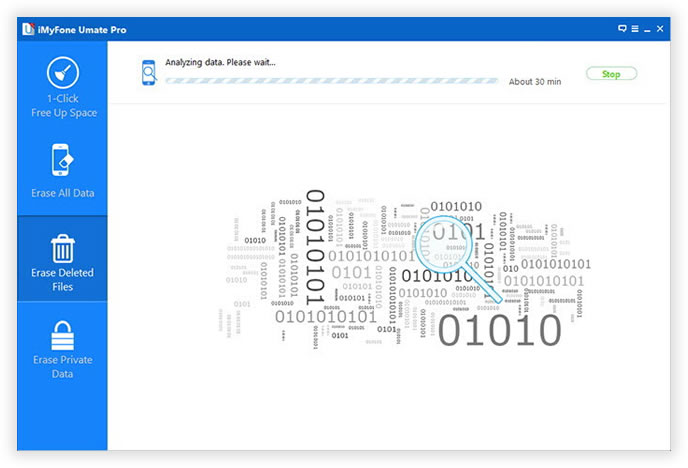 Step 3.Set Your iPhone as a new one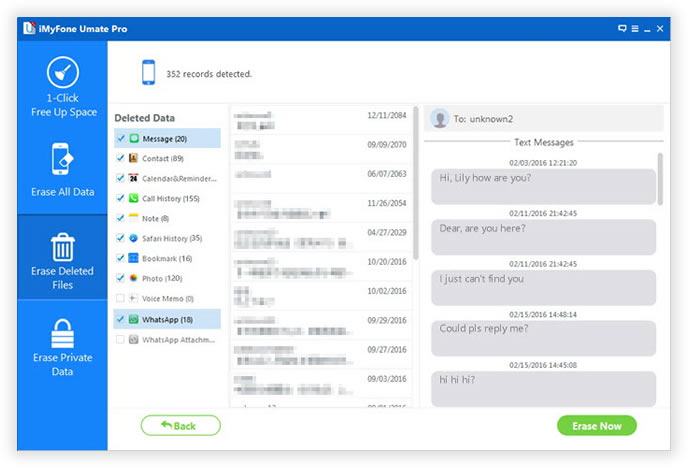 Deletion process may take you some time, patience, mobile phones to stay connected with the computer.




More Article:
---
Best way to Wipe iPhone Contacts Without Restoring
You may need to delete a number of contacts on your iPhone. If you would like to turn your iPhone to someone else, you may need to delete all contacts on iPhone at once. Removing all iPhone contacts permanently using the third software,you can delete your contacts easily.

How to Permanently Remove Call History from iPhone
If you've got an iPhone, you probably already know that it can provide you with a history of your calls. You can also edit your call history if and when you need to by deleting individual call records. Whatever the reason, we can walk you through how to delete certain phone records out of your call history from iPhone.