If you've ever used an Android phone, you will find a major problem is how to make Android phone system run more slowly? Of course, there are many of my friends think of the answer is formatting Android phones. So how to format Android phone ? Is really do a great help of running more smoothly on Android phone after formatting? How to do when Android phone off automatically after formatting and can not be switched into the system.How to format an Android phone? Today,we teach you three easy ways to format your Android phone or tablets,please keep reading below.

Next we come to talk about how to format the Android phone? When we are not satisfied with the current phone system, we can choose to brush the phone, brush the phone before we need to be formatted Android mobile phone system (to prevent brush phone error).


Part 1: Reset to Factory Settings to Format Android Devices

Use Android phone settings, Choose "Factory data reset" option. A note will warn you that all data will be thoroughly erased from device memory. Tap "Reset device" button at the bottom of the screen to confirm formatting.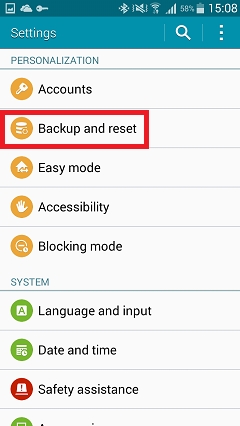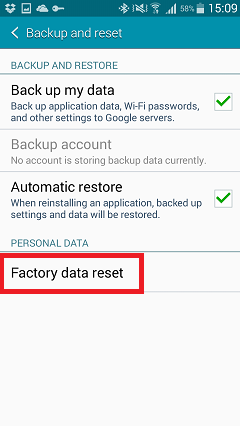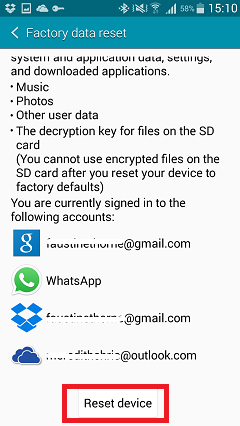 Part 2: Format an Android Phone by Enter a Number

Method 1: Enter * # 7780 #, that phone soft reset instruction code, the phone number is formatted contact information, all the come and call numbers will not be deleted.

Method 2: Enter * # 7370 #,The phone will be reboot, and the phone will be prompted to restore all the factory settings, select "Yes", then enter the password (usually original default password is 12345), click confirm.

Format an Android Phone with Soft cell method, require early closure permanent phone memory program and automatically phone running program, remove Chinese font files, or if the caller enhanced when the screen saver and Q9.T9 Fonts still running format an Android Phone with Soft cell method is usually invalid work. There are generic font files are in the system / fonts, please use handyfile modify the fonts directory, then delete it.

Part 3: Format Android in Recovery Mode

First off, press and hold the call key at boot time, the 3rd key, * key, hold button, then hold down the power key grimdeath till the screen appear the words "FORMATTING ..." and so on, the next is completely formatted, general and speech is what format will not appear invalid. This method is mainly the case for the system can not boot or soft cell invalid, in addition we can also be turned off, hold down the * key + # key + power button, after which the phone will begin formatting, and it is no prompt of the screen.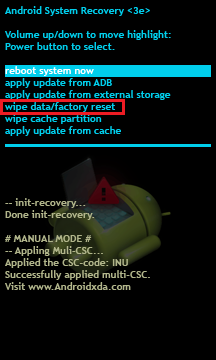 Precautions:

1, Before formatting, please do mobile data backup, and to ensure adequate electricity;
For all Android users, you need to backup your precious data from their Android phone to computer.Prevent your data lost after formatting the Android phone,you must back up Android data to computer before the process in case they will lose or deleted accidentally(In case process fails and data lost)this is an easy problem to solve.Back up the data on your phone can help you keep all the data completely.You do not have to worry about missing data anymore.

Read more: How to backup contacts from android to computer

2,It is recommended to uninstall all the software in the mobile phone "system error" and the prompt does not appear during formatting;

3, It is should not have other operating when you are formatting an Android Phone with hard cell method, such as the power off the phone, charging and so on;

4, The mainly method of formatting an Android phones is soft cell method, if the soft cell method of formatting an Android phones isn't useful then you can choose the hard cell method.

The above passages are the two different tutorials about how to format an Android Phone. Hope this instruction is helpful to you.If you consider it is an applied article for you and you can keep it right now and share with somebody else.

Related Articles:
---
Reset Your Android Phone to Factory Setting

How to Enter Android Phone into Recovery Mode

How to Wipe All Data on Android Phone Completely