When we use the Apple iPhone, iPad and iPod Touch device, it is sometimes the system will encounter problems such as can not connect to the network, connect to the App Store and so the situation is abnormal, then generally it is necessary for some of the features iOS system restore settings to be able to resolve the current The problem. But when we click on Settings, General, restore, restore the page into the face to restore all settings, restore the network settings, erase all content and settings, restore the keyboard dictionary so a series of reduction, it is not easily clicked fear of the machine all the data are returned to the factory default settings. In fact, each has a meaning restore settings for each set of presence, not everyone will be set up to restore lost data.

Part 1: Effect and Affect after Factory Reset an iPhone or iPad

Reset All Settings
Effect: System iOS device back to factory default values, such as wallpapers, ringtones, and so on, then restart the device, you need to manually re-set.
Affect: App does not delete the original data, audio files, etc., after the restart can be used.

Erase All Contents and Settings
Effect: System iOS device back to factory default values, such as wallpapers, ringtones, and so on, then restart the device, you need to manually re-set.
Affect: Delete all App data as well as all audio files, restore the device to factory-fresh state

Reset Network Settings
Effect: to solve the problem iOS device can not connect to wireless networks and mobile networks.
Affect: all network settings for the device will be restored to default, then reboot the device need to be manually reset, the device does not remove other App and audio data.

Reset Keyboard Dictionary
Effect: to resolve conflicts caused by the use of input problems.
Affect: input will revert to factory value, its original and custom stored data will be lost, as well as audio equipment other App does not affect the data.

Reset Home Screen Layout
Effect: The current state of chaos desktop icon back to factory alignment state.
Affect: no Affect on device system data.

Reset Location & Privacy
Effect: The privacy services, including location-based services, contacts, photos, and more authoritative restore to factory default settings.
Affect: Chat tool can not add a phone inside the photo album, you need to re-authorize, please caution.

Part 2: Backup Data before Factory Reset an iPhone iPad

If you failure restore your ios devices to factory setting,it may cause erase your iPhone/iPad data.However,we recommend you should make your iPhone, iPad back up before beginning if you need any of your personal data again, this will basically format the iPhone and erase all contents and settings,you must to backup contacts, sms, photos, videos, call logs,ect from iPhone to computer before restoring your device to factory settings,or backup and restore from your old iPhone to a new iPhone by Phone Transfer or iOS Backup & Restore tool.
Please Learn: Backup Data and Restore to iPhone after Factory Reset


Part 3: Factory Reset iPhone, iPad Using iTunes

This ways teach you how to use iTunes on your Mac or PC to restore your iPhone, iPad, or iPod to factory settings.
You can use iTunes to factory reset your iPhone, iPad by connecting it to computer,if you factory reset your ios devices by iTunes,it will erase the data, information and settings on your iPhone, iPad, or iPod and installs the latest iOS or iPod software,however,you should backup data before factory reset your iPhone by iTunes.

Way 1: Factory Reset an iPhone Using iTunes (Any Generation)

Step 1.Run the iTunes program on your Mac or PC(Make sure that the latest version of iTunes is installed on your computer).
Tips:If your iPhone device can't access a computer and your device still works, you can directly erase and restore your iPhone devices without a computer(Learn the Part 4).

Step 2.Connect your iPhone device to a computer via USB cable.

Step 3.If a message asks for your iPhone device passcode or to "Trust This Computer", follow the onscreen steps.
Tips: If you forgot your passcode.Don't worry,please learn the Way 2 Hard Reset a Locked iPhone with iTunes

Step 4.Select your iPhone, iPad, or iPod when it appears in iTunes.
Step 5.In the Summary panel, click "Restore iPhone".





Step 6.Click "Restore" again to confirm. Then iTunes will erase all data on your device and installs the latest iOS or iPod software.





Step 7.After restoring your iPhone to factory settings, it restarts. Now you can set it up as new.

Way 2: Using iTunes to Hard Reset a Locked iPhone

Watch the video tutorial to Hard reset iPhone 6s,6,5s,5c,5,4s,4 (reset to factory settings):


1. Connect your iPhone to PC/Mac with USB cable (Do not connect the other end of the cable to the iPhone at this moment.)
2. Make sure that the latest version of iTunes is installed on your computer.
3. Turn of your iPhone.
4. After this, press and hold down the "Home" button on your iPhone, and while holding down, connect the other end of the cable to the phone.
5. When your iPhone detected by iTunes successfully,and the iTunes icon appears on the screen, and then release the "Home" button.
Note: This is making your iPhone enter into Recovery Mode.
6. On your computer, if iTunes doesn't start automatically, launch it manually.
7. When prompted, click the "Restore" button on the iTunes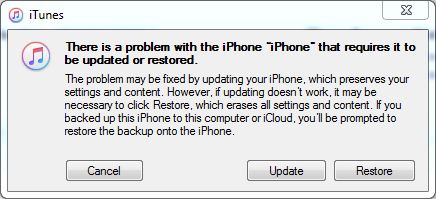 8. Wait until iTunes connects to the iPhone software update server.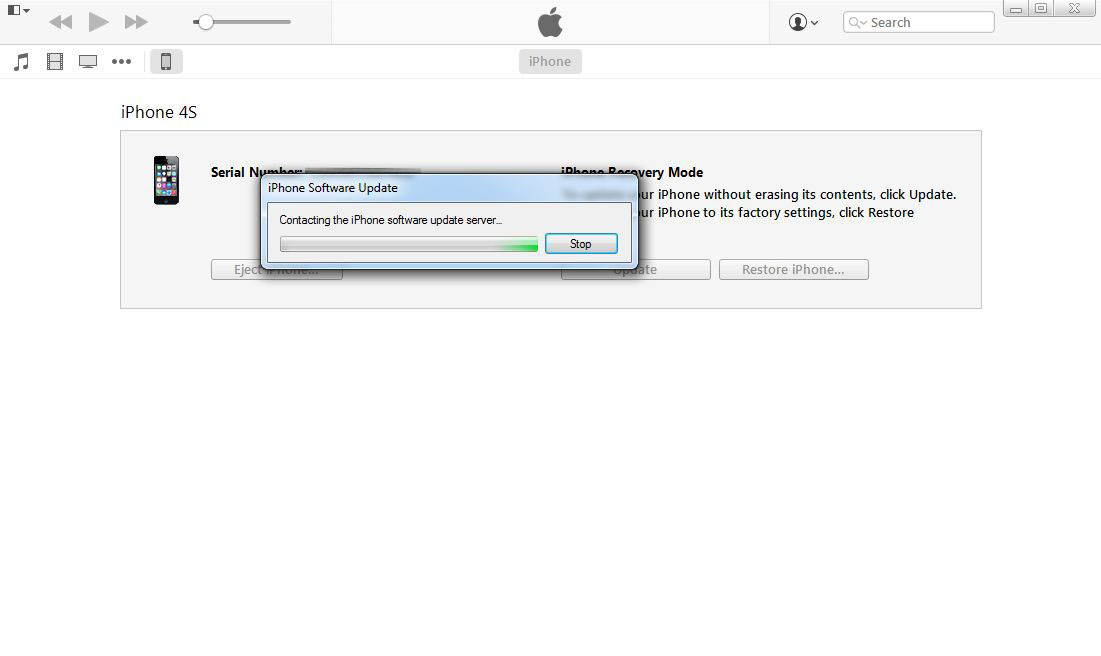 9. On the iTunes confirmation box, read the message carefully and click Restore and Update.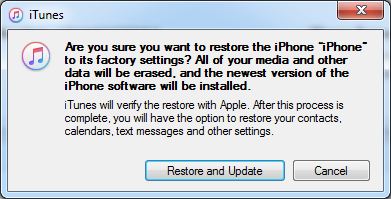 10. On the iPhone Software Update window, click Next.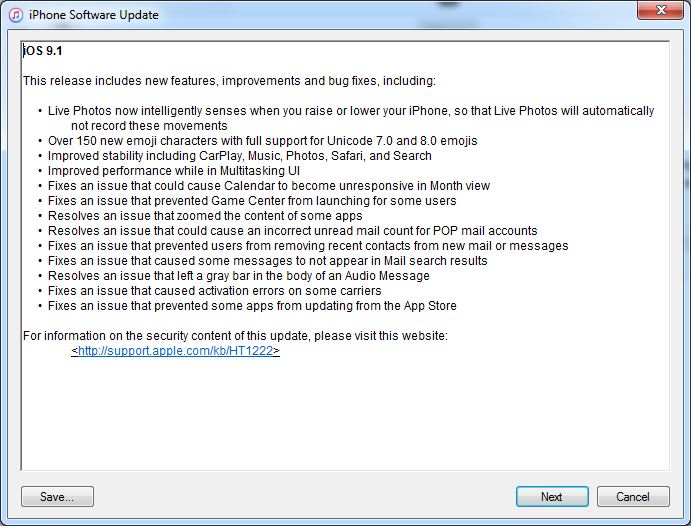 11. On the next window, click Agree to accept the license terms and to continue.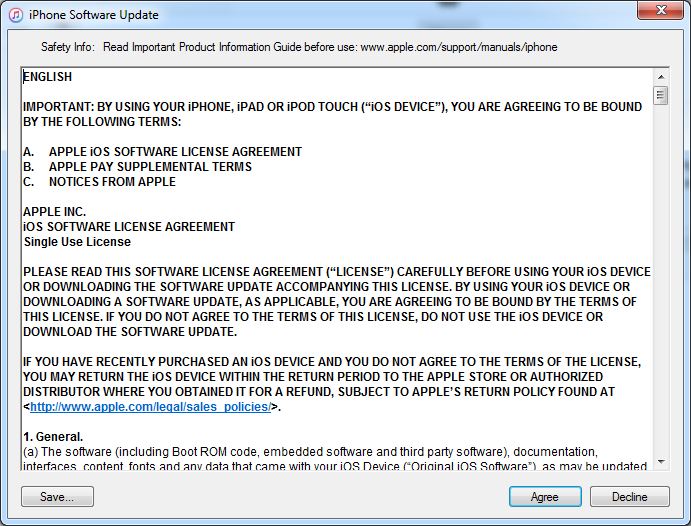 12. Wait until a copy of iOS compatible for your iPhone is downloaded, and iTunes uses it to restore your phone to the factory settings.




13. In the above process, the latest version of iOS is downloaded for your iPhone for restoration. However, if you have already downloaded a copy of iOS for your phone manually, you can follow the procedure given below to restore your locked iPhone using that file:
Follow the steps given above from 1 to 6.
When the iTunes box appears, left-click the Restore button while pressing and holding down the Shift key on the keyboard.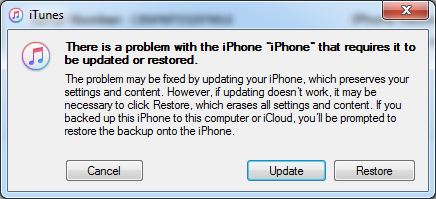 14. On the opened box, locate and select your preferred iOS file.
Note: Make sure that you use the correct iOS image file. Picking a wrong file would keep your iPhone from getting restored.
15. Click Open when done.




16. On the next box, click Restore.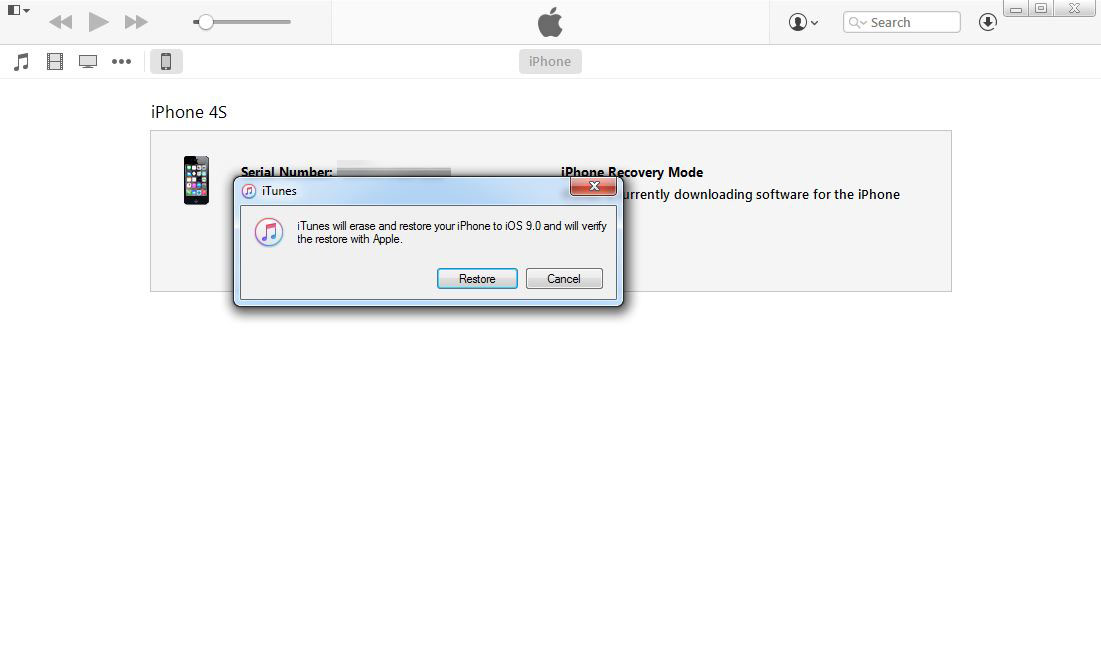 17. Wait until iTunes restores your iPhone using the selected iOS image.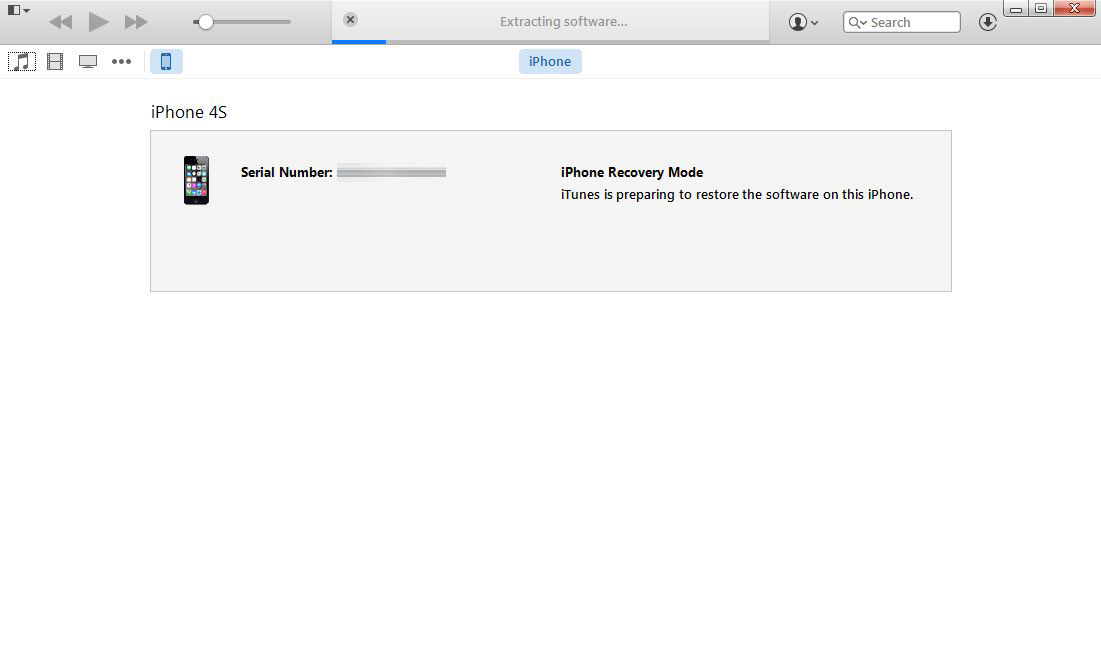 Tips: Once lossing data on your iPhone, iPad after hard reset your iPhone devices,you can use the iPhone iPad Data Recovery to recover lost iPhone data after hard resetting.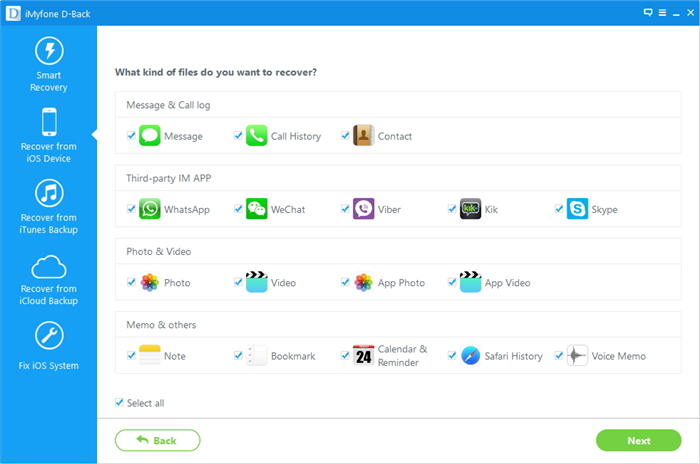 Part 4: Restore iPhone iPad to Factory Settings Using The SmartPhone

Step 1: Access the Reset menu

Tap the main "Settings" icon when viewing the home screen, select "General" on the resulting menu, and tap the "Reset" button at the bottom of the next page.
Simple steps to Factory Reset an iPhone:
Settings >> General >> Reset >> "Reset all settings" or "Erase All Content and Settings"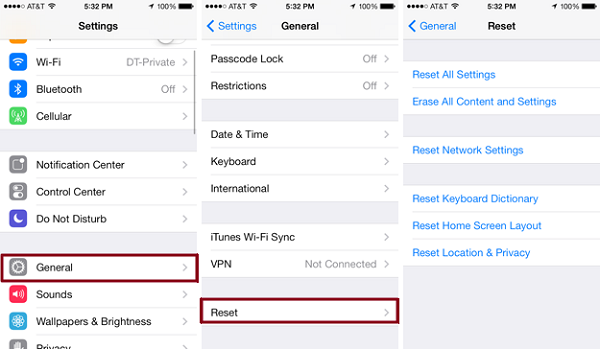 Step 2: Reset your iPhone

Tap the blue Erase All Content and Settings option near the top, followed by the red Erase iPhone option in the resulting pop-up window to confirm your decision.

Step 3: Ensure the iPhone was restored

Once the restoration process is complete — a process that may take up to several minutes — check to ensure your phone has been restored to its original factory settings. If done correctly, you'll once again be presented with the iOS Setup Assistant upon start up, from which you can then restore your phone from a backup or continue the process as if you were setting it up your ios devices.

Related Articles:
---
How to Recover iPhone Data after Restoring to Factory Settings

How to Recover Lost Data After Factory Reset Samsung Phone

How to Backup iPhone Data to Computer

Erase All Data from Old iPhone by Resetting it Directly

Erase Data from iPhone,iPad before Selling