Christine
Hello, my name is Christine, and actually, I am a seniority on the android and ios data recovery. Circle and text me if you have any problem about your phones or tablets.
Android Tips:Six Android System Modes
publinshed by
Si at
Jan 12th 2016
Do you really know well of the Android system?Are you familiar with the Andrid system when you are using Android phone?Do you want to learn more about it in order to facilitate your daily life using it?If your answer is yes, please continue to read the text segment.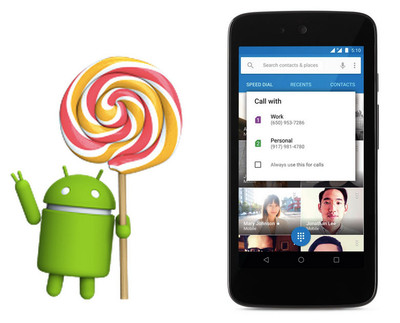 Android smart phone operating system has become the most popular application system,making Android devices are increasingly common among the public.Like Windows Mobile and Symbian operating systems,Android system also has several modes,including normal mode,safe mode,recovery mode,bootloader mode,fastboot mode and diagnostic mode.We will introduce each of the six Android system modes for you one by one below.


Six Android System Models

Normal Mode:Also called Normal Startup Mode,it is generally used to activate the Android phone. Press "Power" button to start the device when it is off.

Safe Mode:Similar to Normal mode,safe mode is to start up your Android but without Google registration, and you can't access Market or use Google account.Hold on "Menu" key and press "Power" to turn the phone on.

Recovery Mode:You can open shell command line, refresh flash image and back up system files in Recovery mode with a proper recovery image version.Hold on "Home" and "Power" button simultaneously so the device will enter recovery mode.

Bootloader Mode:It is used to install new system image (DREAIMG.NBH) from your SD card just with one click on "Power" button. Besides, you need to enter Bootloader mode first if you try to get root access to your Android phone. Simply press "Camera" and "Power" buttons together so you can enter bootloader mode.

Fastboot Mode:Fastboot mode is used to refresh image files on the computer.Keep tap on "Back" key and press "Power" until "FastBoot" shows up on the Android device.

Diagnostic Mode:This mode is to test Android's app functions for you.With Trackball center button and "Power", you can enter Diagnostic mode successfully.

Read more
---
How to Delete Apps from Android Phone

How to Take a Screenshot on an Android Device