"It seems really hard to me to permanently delete all photos from iPhone. I tried different solutions, like using iTunes to sync all photos from an empty folder to computer. While this solution resulted in deleting some photos folders on iPhone, some other folders (i.e. My Photo Stream) remained unchanged. Then I tried to remove them by selecting the photos on iPhone but there were too many pictures. Finally the "Recently Deleted" folder on iPhone remained full of photos! And iTunes shows there is a huge space on iPhone device still used by photos. So what's the easiest way to wipe all iPhone photos and I don't really want any more photos on it?"

Your iPhone, iPad not enough menory space to upgrade your to iOS 9?You can permanently wipe all photos on iPhone, iPad at once to free up more storage space.

Apparently, lots of photos occupy most of the storage space on iPhone. If you remove all, it's possible to free up a lot of space on your iPhone, leaving more room for those all-important iOS apps (as well as for any other media you'd like to store locally on your iPhone). All in all, it is necessary to permanently remove all iPhone pictures to free up space as soon as possible. This will certainly help solve the lack of space issue when you want to upgrade to iOS 9 or download other app applications.

So let's try to make the most of what you have. We have the most simple and direct way you can manage and erase all photos to clear space on your iPhone. iPhone Data Eraser which does good well in deleting all pictures on iPhone at once so as to free up your iPhone space. Once your photos are erased, no one can restore those deleted data even with data recovery software. So it is an professional data eraser software. With it, all of photos, videos, contacts, messages and more files from iPhone device can be wiped permanently and completely, free up your iOS device and making it run more and more faster.

Free Download the trial version:




How to Permanently Remove iPhone Pictures to Speed Up Your Device

Step 1. Download and Install iPhone Data Eraser

Download the installation file via the Download button, and then install the software on your computer. The software will be launched automatically at the end of installation. After that, connect your iPhone to PC via an USB cable.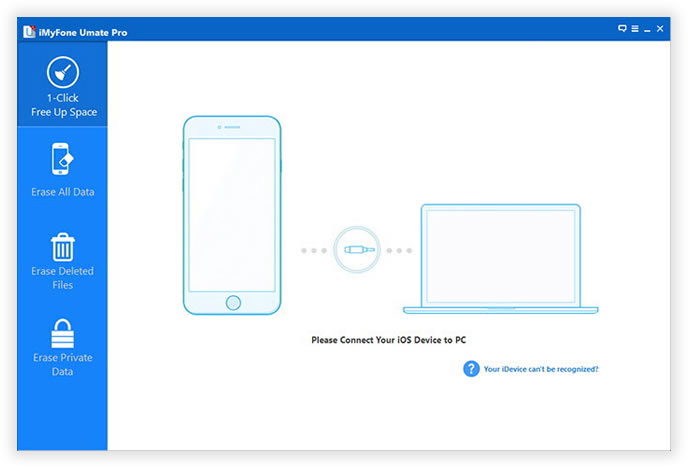 Note: Make sure iTunes is already installed , or the software won't detect your iPhone.

Step 2. Start to Scanned and Analyze Your iPhone Data

There are four erasing options available: "Express Cleanup" "Erase Private Data" "Erase Deleted Files" and "Erase All Data". You can choose the one which suits you. Then the program starts to scan data stored on your iPhone when you agreed to delete data. It will take a few minutes to fully detect all the data, depending on how many data and files on your iPhone device.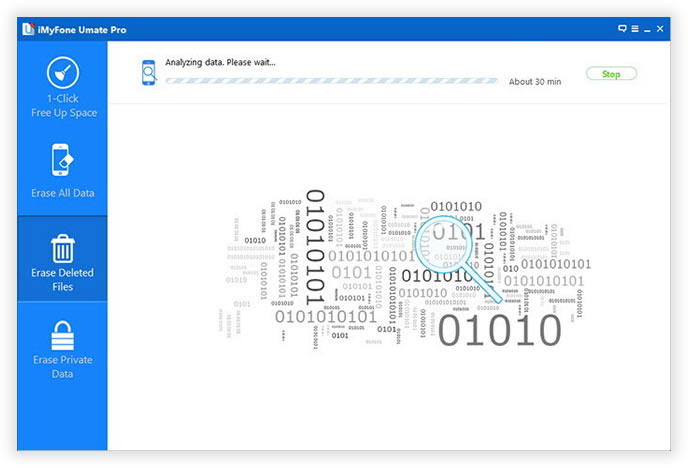 Step 3. Preview the Private Photos Selectively

After scanning, you can preview all scanned photos on iPhone.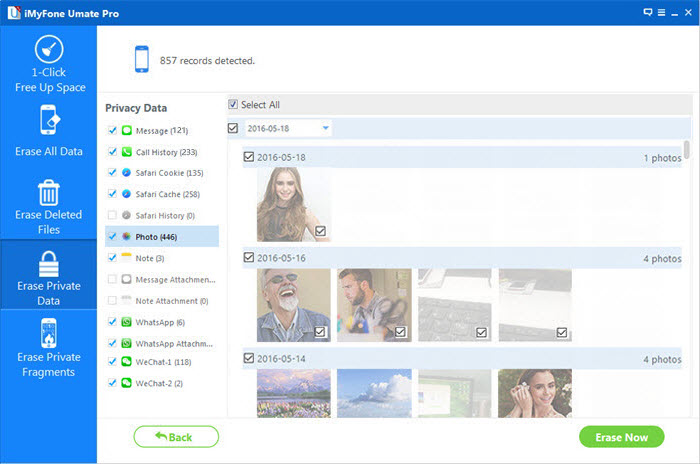 Step 4. Erasing Your Photos or Other Data without Restore

If you want to permanently delete photos from your iPhone, just select "Photos" option. You will be prompted to type the word "Delete" to confirm the permanent deletion of the data. Once your pictures are deleted, your pictures can not be restored.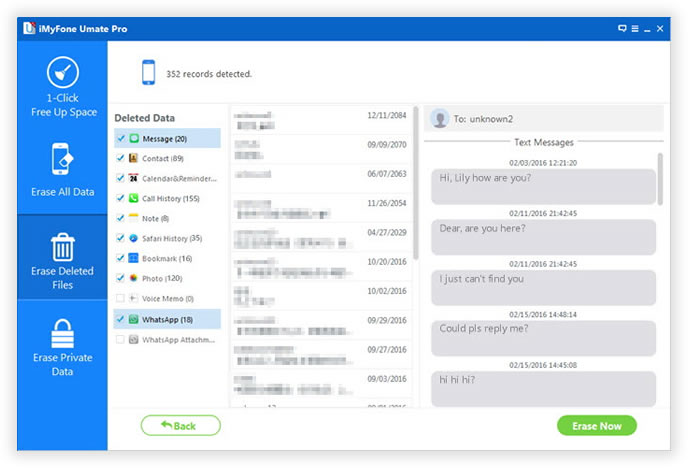 The iPhone Data Eraser supports all iOS users for iPhone 6S Plus, iPhone 6S, iPhone 6, iPhone 5S and other iPhone devices. Just with four simple steps, you can wipe all pictures and speed up your iPhone quickly.

Efficiently and Safely Free up Your iPhone:

iPhone Data Eraser will efficiently clean up iPhone, iPad and iPod touch and recover billion gigabytes of storage space.

**Quickly detect and remove a variety of junk files including temp, cache, cookie, etc.
**Accurately strike out all types of non-associated media files like photo caches, email caches, download caches, SMS.
**Reclaim up 40% - 60% storage space for your iDevcie; thus you can enjoy more apps, music, movies, photos and more with your device.
**Create backups prior to any cleaning action thus even you mistakenly deleted some useful data; you can still get them back.






Read More:
---
How to Free Up Space on Your iPhone

How to Wipe Junk Files from iPhone iPad