iPhone users may store a large list of contacts.When you want to delete useless contacts to free up iPhone or you want to sell your old iPhone, you may just want to delete all you contacts without restoring and begin a new life.No matter what your reason is,ensuring that contacts were permanently erased is a very significant thing you have to do first, if you won't do it,your information isn't potentially secure and protected,some criminals can easily get your contacts and target your money,access to your personal information, identity, so, you have to permanently erase contacts from iPhone.The following guidance will show you how to delete contact on your iPhone at once step by step.


Delete Contacts on iPhone at once before Selling it
Back up iPhone contacts before deleting-Before you have decided to delete contacts on your iPhone, I highly recommend you to back up you iPhone contacts which you need to save.After all, the contacts will not be easily restored once you delete them.Especially when you find that the deleted contacts are still important to you.So you had better back up your iPhone contacts before deleting them.
Method 1:How to Delete Contacts on iPhone One by One

Every iPhone user knows exactly that Apple won't allow you to massively delete multiple or all contacts from your iPhone.You can delete the contacts one by one directly in the Contacts app on your device.The detailed steps are as below:

Step 1.Open Contacts app on your iPhone.
Step 2.Choose the contact you want to delete, click Edit button in the right corner.
Step 3.Scroll down and tap the large red "Delete Contact" button.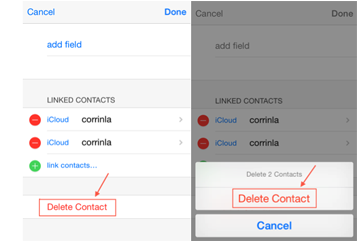 As you can see there is currently no option to bulk delete more than one contact on your iPhone. What if you want to delete all contacts on iPhone at once and start a new with a completely blank address book?It would be a quite tedious and time-consuming job to delete the contacts one by one.We will show you a quick, simple, and efficient way to delete all contacts on iPhone in just one click.Now read the rest part to delete contacts from your iPhone easily.

Method 2: Permanently Delete Contacts on iPhone at once without Recovery

To delete all contacts on iPhone at once without restored,you must to use a third-part iPhone contact eraser tool- iPhone Data Eraser program,which allows you to erase already deleted contacts or all existing contacts from iPhone permanently,once you wipe data on iPhone with the help of this iPhone data eraser tool,not any data recovery software can restore those deleted data.What's more,this iPhone Data Eraser tool also can help you wipe other iPhone data without restoring,including text messages, photos, videos, Apps, music and other personal document.

Free download the iOS Data Eraser:






Step 1:Run the iPhone Data Eraser and connect iPhone to Computer

After run the iPhone Data Eraser on your computer,you can see the main interface as below.

Data Eraser tool will run after you download and install it.Then, use an USB cable to connect iPhone to your computer,you will see the program detect the iPhone automatically once the connection is successful.Then choose to erase all data on device or just erase deleted files.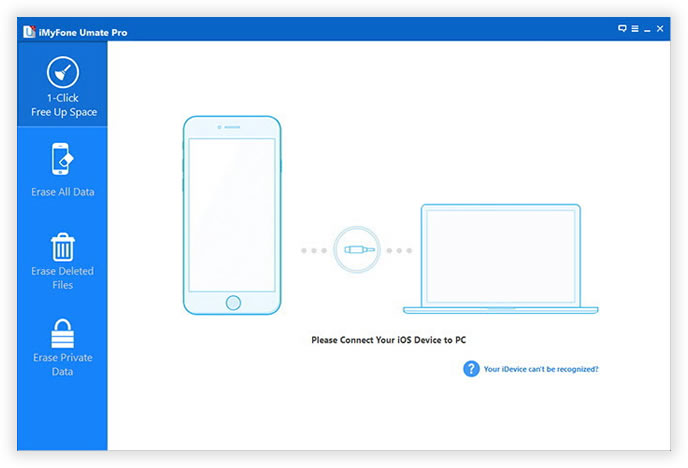 Selete "Erase Deleted Files" options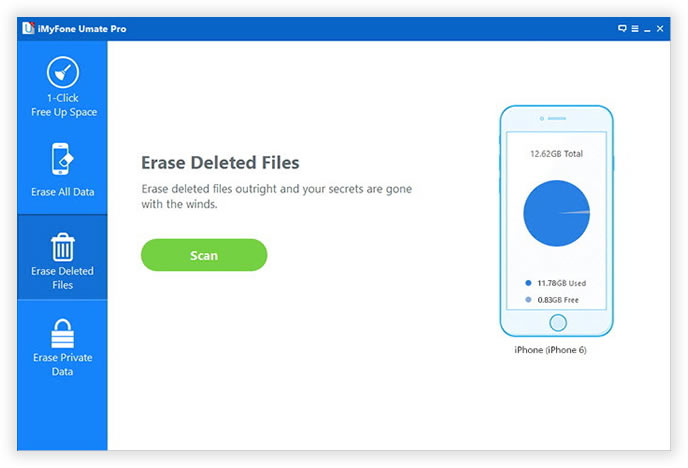 Step 2:Start to Scanning All Data on Your iPhone

The program provides you three different levers for erasing data:Low-Medium-High.You can choose the default second Medium lever,it will leave no any traceable data erasure and will be overwrite with random data,deleted all the existing data on the iPhone.All contents,files,data on iPhone will be list on the screen and wait for you to select to delete.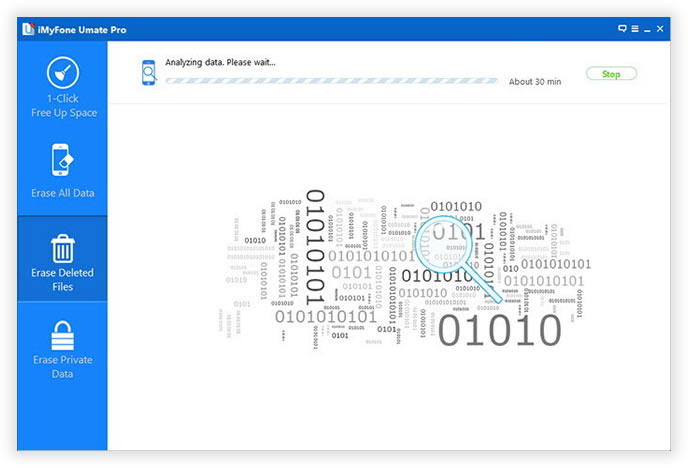 Step 3:Select the Contacts You Need to Delete and Start to Erase them from iPhone Permanently

After select the data that you don't need to keep on iPhone and click on the "Start" button to begin erasing your private data from iPhone.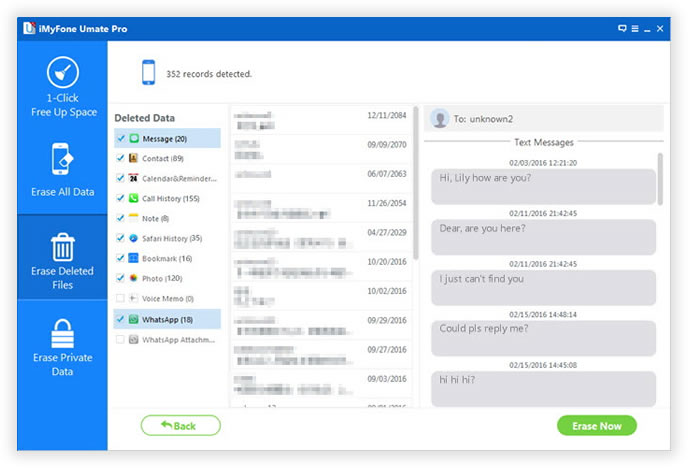 Finish erase all contacts on your iPhone permanently

Free download the iOS Data Eraser:






With batch deletion function of the iPhone Data Eraser,you will never need to be troubled by the inconvenience to delete your contacts one by one on iPhone totally.Furthermore,you can use the powerful software in multiple ways to manage your iPhone data.Clear junk file and uninstall Apps permanently with the the iPhone Data Eraser,and speed up your iPhone.

Related Articles
---
How to Erase Contacts on iPhone 4 before Selling
As the iPhone 6s and iPhone 6 have released this two years,many iPhone users wanna buy a new iPhone 6s/6 replace the old iPhone for example iPhone 4.You may want to sell your old iPhone 4,then you must need to delete all the contacts on your old iPhone in case the personal imformation exposed to anyone.So how to delete the contacts without restoring?This useful guide will give you a best answer.

How to Erase Personal Data from iPhone Permanently
Before you sell or give away your old iPhone,you should remove your personal information on it.You should manually delete your contacts,photoes,or any other data and want the deleted data never be restored?Please read this teaching process,you will lean how to delete the privacy content on your iPhone permanently.