Smart or those who are prepared, they will often have the habit of backing up data in general. Because they clearly know the phone inside the data is very important to them. Once the data is lost, their lives and business will have serious consequences. All in all, whether backing up data is closely related to everyone's daily life. Take Android phone as an example, how to back up everything from Android to PC directly?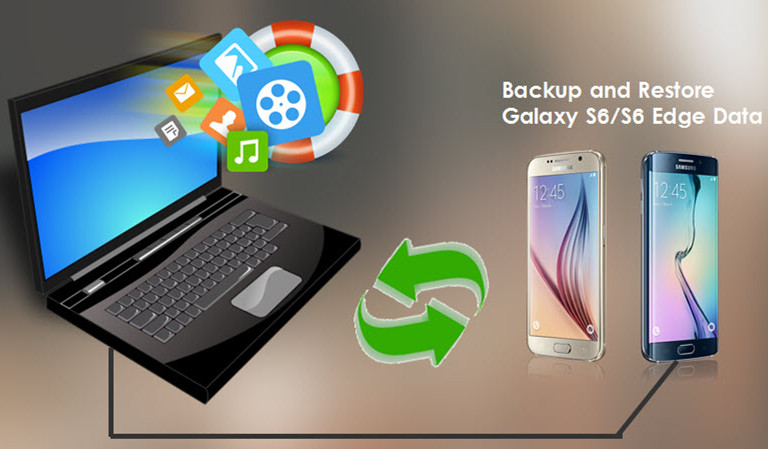 In many cases, our mistakes or careless operations will result in data loss, such as after Andrews phone upgrade, restore factory settings, accidental deletion, damage the phone, and so on. Android mobile phone users usually want to back up their photos, contacts, videos, text messages, call records and other information from Android to computer. No matter what Android phone models you used, follow this guide you can transfer everything between Android phone and computer easily, such as Samsung Galaxy S6/S5/S4/S3, Samsung Galaxy Note 7/Note 5/Note 4/Note 3, HTC M 9/M8, HTC One A9, HTC Desire Series, LG G4/G3, MOTOROLA, SONY, etc.



In order to better transfer your data from your Android phone to computer, this guide will solve your worries by using two different methods. By using Android Data Manager tool, you can transfer Android photos, videos, text messages, call records and other data to computer, this is the first method. In addition to the first method, the second way is to use the Mobile Transfer program, this approach allows you to transfer everything from Android phone to your computer directly and easily. Comparison of two methods, you will find the second method is more suitable for you. Now read on and find a way.

Backup and Restore Android Phone on Computer in with 3 different program

The first solution to transfer Android data with Android Data Manager

After using the Android Data Manager tool, you can completely copy all data of Android to PC. So you don't worry you will no longer lose your important data when mistakenly or other reason. Click below icons to download the software.

Free download the program and back up your android data: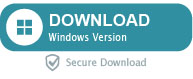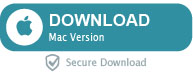 Method 1 : Back up Data from Android Phone to PC with Android Manager
Step 1 Connect Android Device to Computer
To get started, please download and launch Android Data Manager on your PC. Then, follow the onscreen instructions to connect your Android phone to PC via a USB cable or QR code.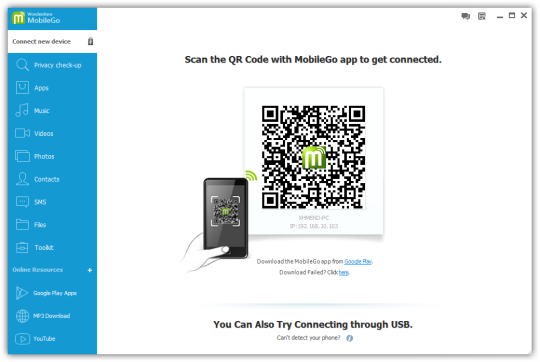 Step 2 Import/Export all Data List
Once click "Photos, Contacts, Videos, Text Messages,ect" on the right panel you'll see a list of your call records. On the top of the screen, click the icon that says "Import/Export". Needless to say, it is a button to transfer your contacts, photos, videos, text messages and other data, either backup or restore.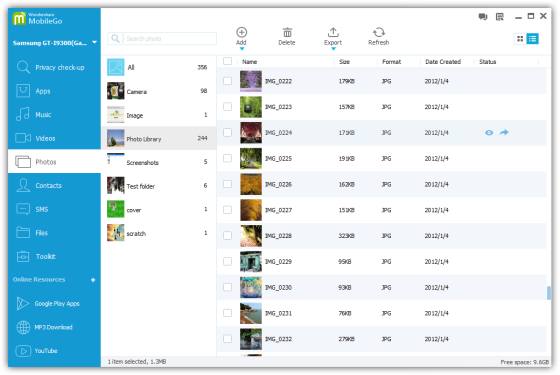 You'll may choose vCard files to save your contacts after deciding which information to import/export. Android Data Manager provides you with multiple options to move your address book - Outlook Express, Outlook 2003-2013, Windows Live Mail and Windows Address book.

Method 2 : Back up and Restore Android Contents with Mobile Transfer
The second solution to transfer android everything with Mobile Transfer
Mobile Transfer is designed to help Android phone users back up their data from their Android phone. Further more, it can back up all files between different Android phone, including SMS, photos, music, videos, call logs and other files, which supports all Android models, Samsung Galaxy S6/S5/S4/S3, Samsung Galaxy Note 5/Note 4/Note 3, HTC M 9/M8, HTC One A9, HTC Desire Series, LG G4/G3, MOTOROLA, SONY and so forth.

Free Download Mobile Transfer to complete data back up:






Simple Guides to backup everything from Android to PC

Step 1: Download and Install Mobile Transfer
Click the buttons below to download and install the software on PC or Mac.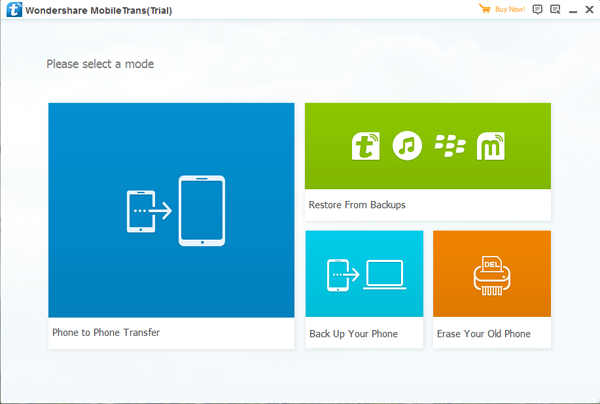 You'll be asked to select a mode,then click the item "Back Up Your Phone"




Step 2: Connect your Android phone to PC
Connect your Android device to your computer using USB cables. Ensure that the mobiletransfer program can recognize your device.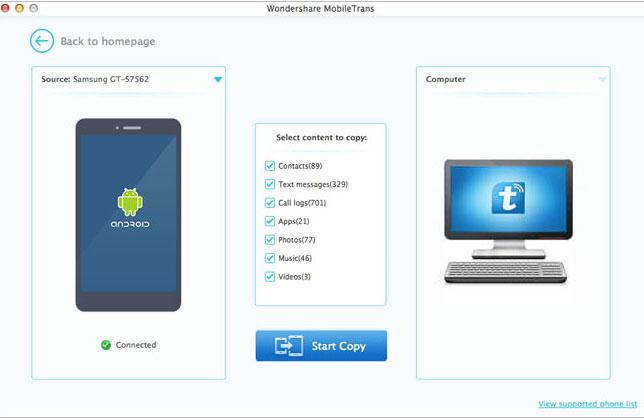 Step 3: Select and Backup Android Contents to computer
Connect your Android device to computer. And you can see that all your Android data (Music, Videos, Photos, Contacts, SMS and Apps) can be detected by Mobile Transfer tool and listed in the middle. You can backup these data one-by-one or all at one time by checking the box and click "Start Copy".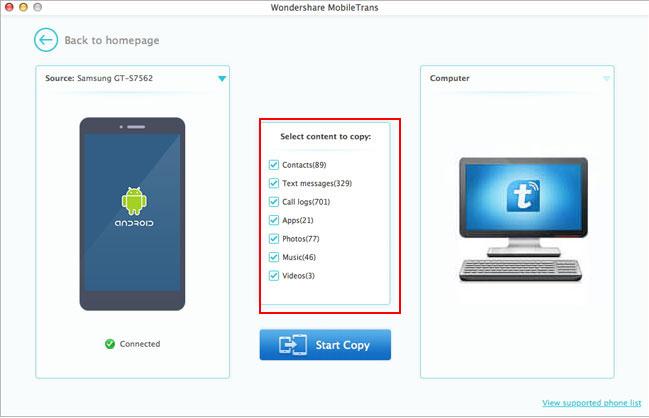 You have a full backup to computer right now. If you want to restore your back up data from PC to Android, what you need to do is select "Restore from Backups" in the homepage and click "Start Copy" to get them back.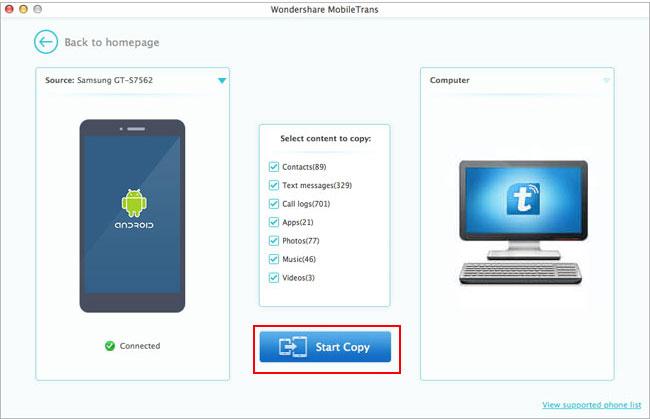 Free download the mobile transfer and back up all of your Android contents:






Next method teach you how to backup and restore your Android data with the help of Android Data Recovery,it also allows you recover lost contacts,sms,photos and more from Android directly.


Method 3:Backup and Restore Android Phone with Android Data Recovery

Android Data Recovery not only can help you recover lost or deleted files from Android devices directly,but also the new useful key features "Android Data Backup & Restore", which can help users backup and restore Android data on computer easily,you can back up contacts, SMS, pictures, calendar, Call logs, Apps, Apps data, music and videos from your Android devices to computer and even selectively restore backed up data to your Android device with 1 click.

Free download the Android Data Recovery program to back up your Android data and keep your data safe,because it's never been easier to make your phone backup to avoid data lost or your device is broken/stolen.




Part 1: Backup Android Data to Computer by Android Recovery

Step 1. Run the Program and Connect your Android Device to Computer
Launch the Android Data Recovery on your PC/Mac and click the "More Tools" section, select "Android Data Backup & Restore". Then use a USB cable to connect the your Android device to the computer,only few seconds the program will detect the Android device.

Click "More Tool">> "Android Data Backup & Restore"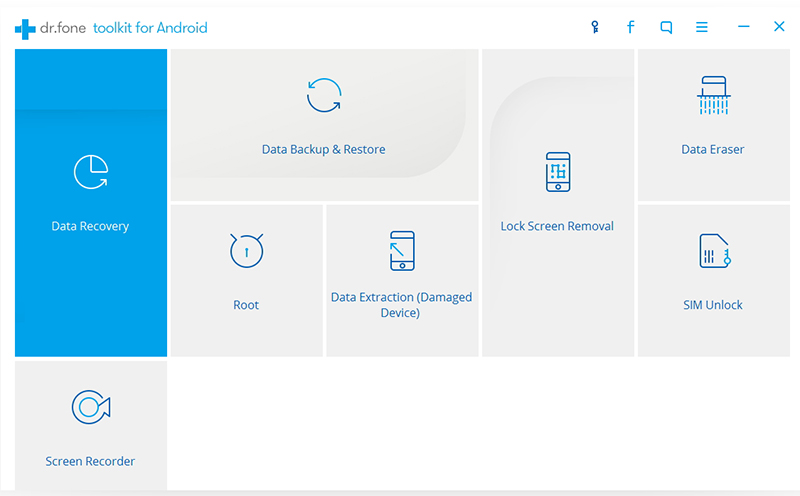 Connect Android to Windows PC or Mac OS X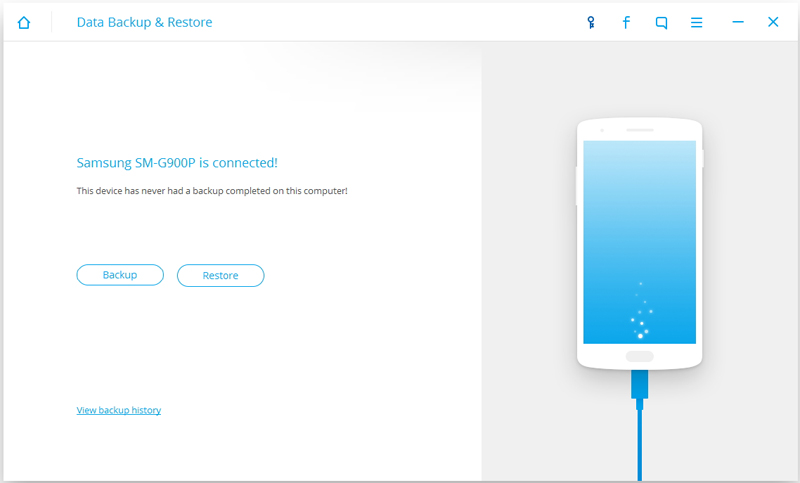 Note: If you have any other Android manager software on your computer, ensure none of them is running.

Tips: If you have used this program to back up your device in the past, you can view your past backup by clicking on "View backup history".

Step 2. Select What Types of Files you want to Backup from Android
Once the Android Recovery has detected your device, click on "Backup" to select the file types you want to backup. The program allows you backup 9 type of files,including text messages, contacts, gallery, music, videos, call history, calendar, Applications and Application data. If you want to backup all files at once,please select "Select all",in other hand,you can also selectively to to backup your Android data,it depends on your choice.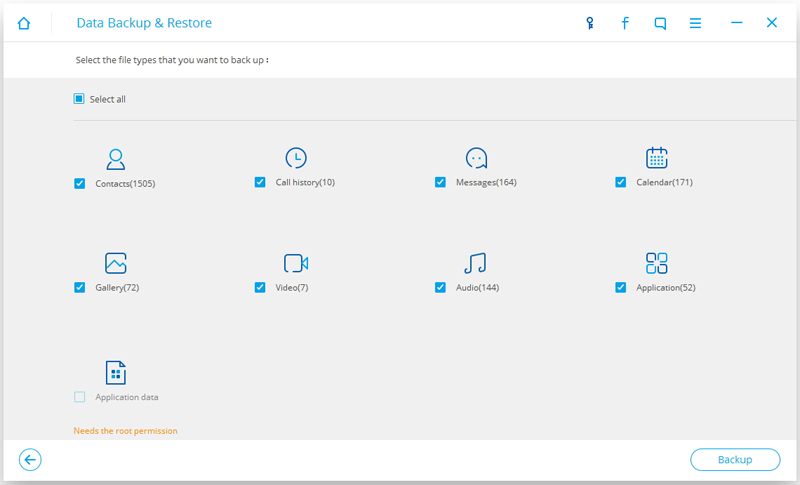 Note:If you want to backup app data from Android,it requires your Android device to be rooted.
Learn: how to root Android phone on computer

Step 3. Analyze and Backup Android Data to Computer
To backup the selected files from Android phones/tables to computer,just click the "Backup"button to start the process. The entire process will take no more than a few minutes depending on the files on your Android device.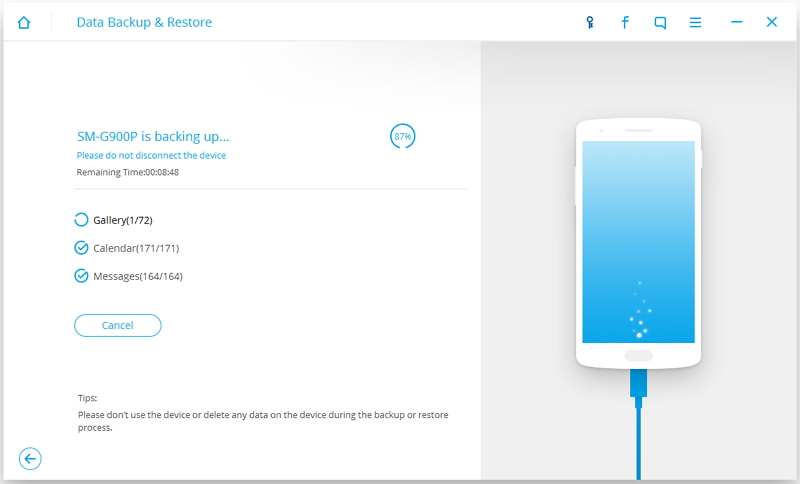 Step 4. Finish Backup Android Data and View the Backup Contents
When the backup process is complete, all the data saved on your computer,if you want to preview them,please click on "View the backup" on the lower left corner of the window to see the contents of the backup file.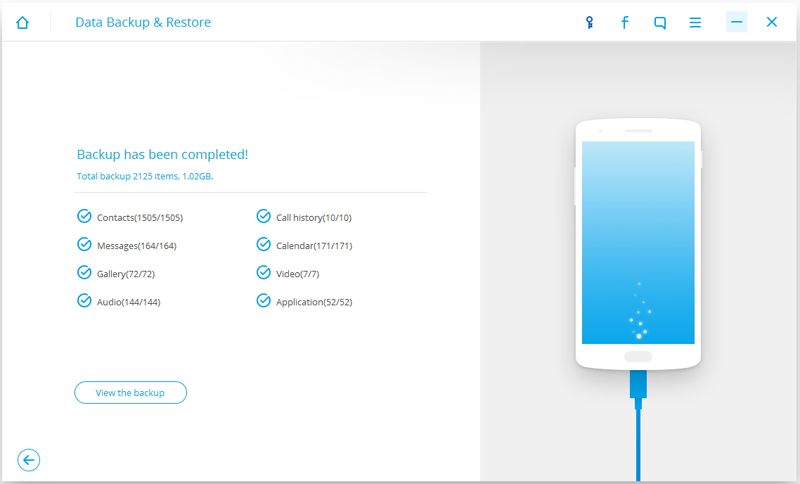 Now you can view your backup contents by clicking on "View".
The contents have been backed up to computer from Android devices,you can see the backup data display on the Android Recovery program interface,including Device Name,Model,Backup Time,File Size,Status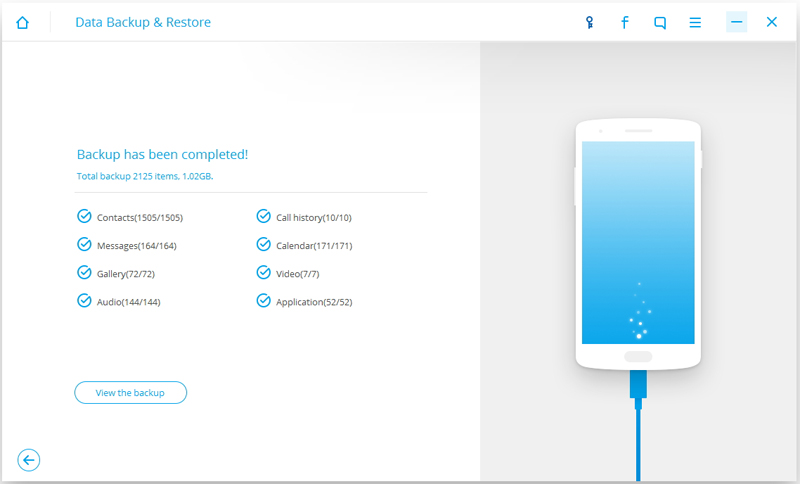 Part 2: Selectively Restore Backed Up Data to your Android Device

Step 1. Connect the Android Device to Computer and Select the Backup History
First of all,please connect your Android phone to computer and detected by the program,If you want to restore those backup file to this Android device or other device, please click the "Restore" button and choose the older backup file (backup history) on the program interface and go to next.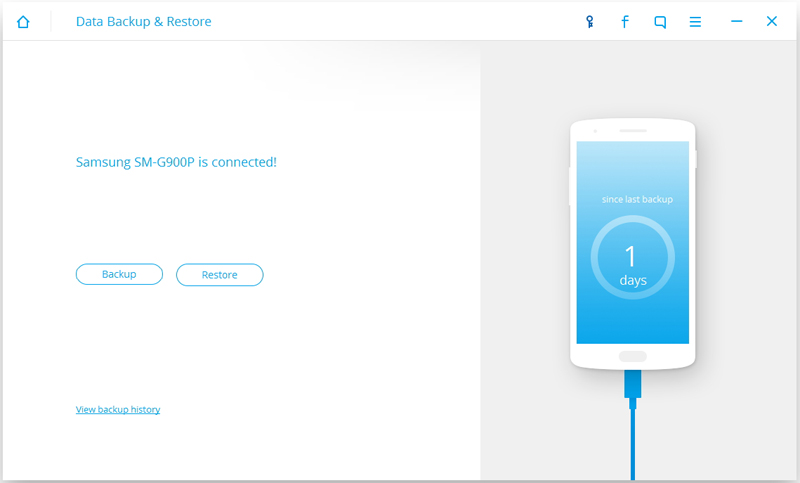 Step 2. Choose the File Types you want to Restore
In this step,please select what type of files you want to restore back to the Android device from computer,you can select the different file types on the left and then select the files you want,then click on "Restore" button to go to the next.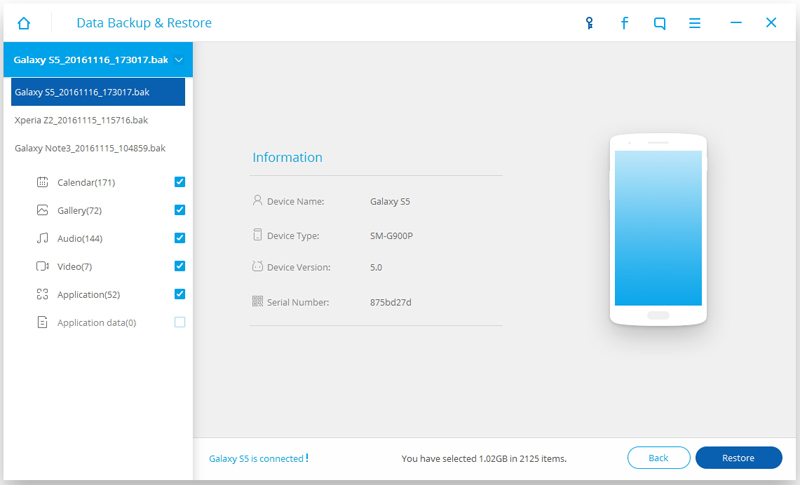 Step 3. Allow to Restore Backed up Data
On restoring process, the Dr.Fone Android Recovery program will require authorization during the restore process,please allow authorization and then click "OK" to continue.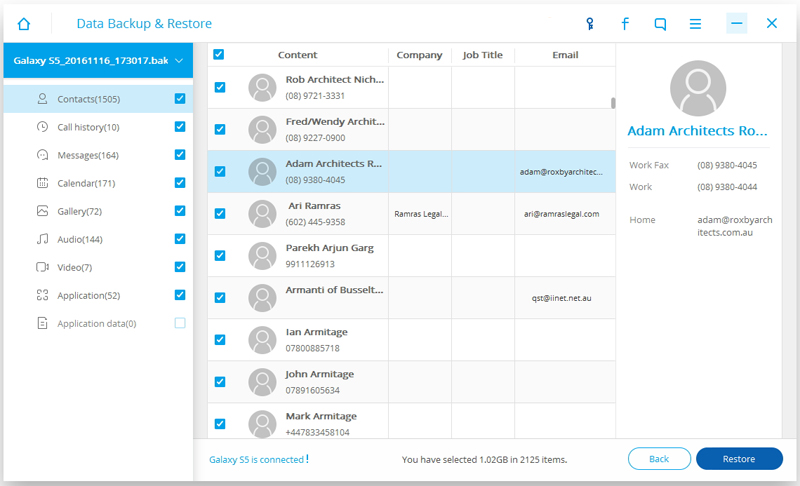 Step 4.Begin to Restore Backed Up Data to Android from Computer
Please wait for few minutes during the restoring process, the program will notify you once the restore process has been completed. When it finish restore data to your Android,you can browse those backup contents on your Android.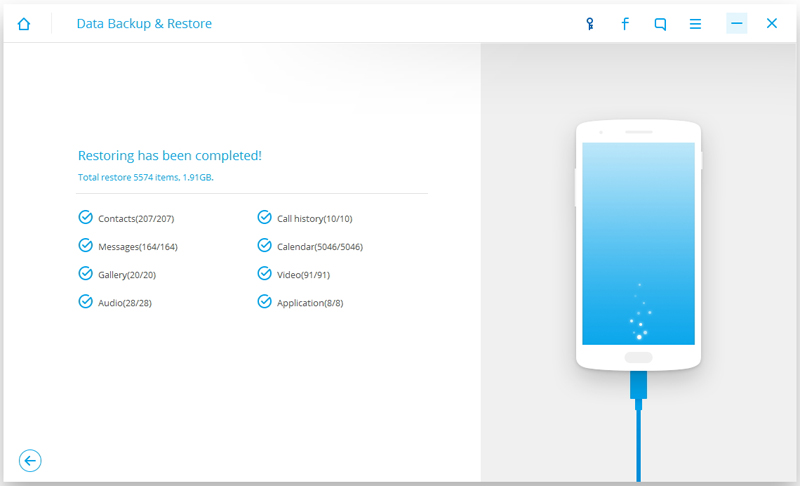 Tips:The program allows you restore them to another Android device,If you have purchase a new Galaxy S7/Note 7,you can restore the backed up phone data to new S7/Note 7 easily, please repost and share it to those in need.






Related Articles About Android Transfer:

---
How to Backup Contacts from Android phone to PC
We will show you two methods to backup your contacts directly from Android to PC. Both methods have their own characteristics, you can choose your favorite method. Now take it easy to transfer your data what you want.

Transfer SMS from Android to Computer
SMS is very important for your business so that you can't delete or lose them. Unlucky, In case it becomes true? How do you do that? Let me show you two simple ways to deal with your worried. Full guides for you to transfer SMS from Android phone to computer.