More and more people chat with WhatsApp App instead iMessages on iPhone and iPad,because we can send and receive text, images and videos in WhatsApp App,if you communicate by WhatsApp everything day,there are much of chat history including photos and videos occupy most of your phone memory which may cause lag performance of your iPhone/iPad and some of them are you unwanted as junk files.To speed up your iPhone,you can backup WhatsApp data from iPhone to computer and make more storage space,then delete WhatsApp chat history (messages, images, videos) from iPhone 7/6s/6/SE/5s/5/4s/4 permanently.If you want to selling the old iPhone,please remember erase WhatsApp data from iPhone before selling it,make sure your private information is not stolen.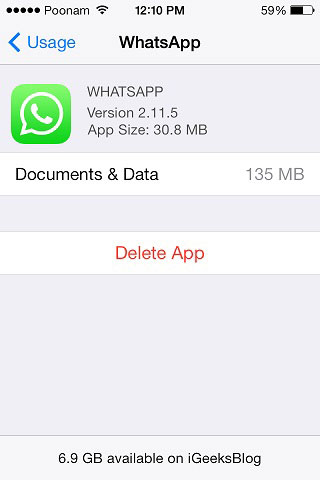 Part 1: How to Delete All WhatsApp Chat history At Once on iPhone

This party teach you the simple clear operating to clear all WhatsApp chat history on the App,this way only helps you empty the cache,and those deleted WhatsApp messages can be recover by some data recovery in market.To delete WhatsApp chat history permanently,you need to use a professional iPhone data eraser tool,please learn the part 2 and party 3 tutorial.
Learn more: How to recover deleted WhatsApp messages from iPhone

To delete WhatsApp chat history on WhatsApp app,you will be required to enter WhatsApp number to accomplish your operating. Confirm your action by taping on Clear All Chats.Let's learn the easy steps.

Step 1. Launch WhatsApp on your iPhone.

Step 2. Tap on Settings from the bottom right corner.
Tap Settings in WhatsApp iPhone App

Step 3. Scroll down and tap on Clear All Chats.
Tap Clear All WhatsApp Chat History on iPhone

Step 4. Now, enter your WhatsApp number and then tap on "Clear all chats".Enter Phone Number to Delete All WhatsApp Chat History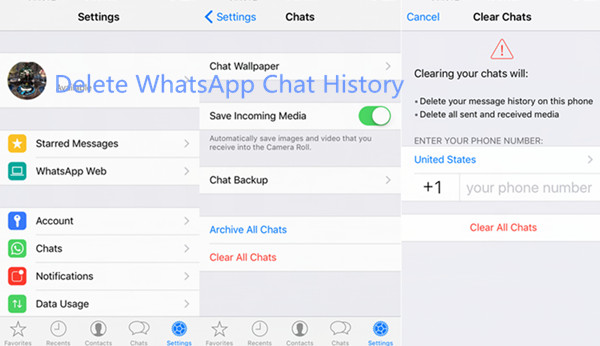 That's it! All the chat history has been cleared off.

Part 2: How to Delete WhatsApp Messages and SMS from iPhone Permanently

If you want to sell your iPhone, iPad devices,it is necessary to erase all WhatsApp messages, photos, videos and iMessages from iPhone,iPad permanently,once those private data erased by a professional iOS Data Eraser tool,no data recovery software can retrieve those deleted WhatsApp data back from iPhone,iPad.

The iOS Private Data Eraser is one of key features in iOS Data Recovery,which can delete all your messages, WhatsApp messages, contacts, photos, videos and other data from iPhone, iPad in a 100% safe and risk free manner. What's more,you also can use this all-in-one iOS app to backup WhatsApp messages from iPhone to computer,or restore WhatsApp messages to iPhone, iPad, Android devices from the backed up files.Let's teach you how to erase messages permanently on iPhone, iPad.






iOS Private Data Eraser & Recovery Key Features:

Erase Any Kinds of Privacy on Your iPhone/iPad
Permanently wipe private information on your iPhone/iPad, including photos, messages and attachments, contacts, call history, notes, calendars, reminders and Safari bookmarks.

iOS WhatsApp Transfer, Backup & Restore
Transfer WhatsApp conversations from iPhone/iPad to your new Android device; Sync WhatsApp messages between iOS deivces;Backup or export WhatsApp chat history; Restore WhatsApp backup to iPhone/iPad/Android devices.

Recover Deleted WhatsApp Messages On iPhone/iPad
Not only recover deleted WhatsApp conversations directly from iPhone 7/7Plus/6 Plus/6/5S/5C/5/4S/4/3GS,but also supports recover messages, contacts, videos, photos and more from iPhone without quality loss.

Step 1.Launch the Dr.Fone - iOS Private Data Eraser program on your PC or Mac,then click "More Tools" >> "iOS Private Data Eraser" you will get a new interface as below.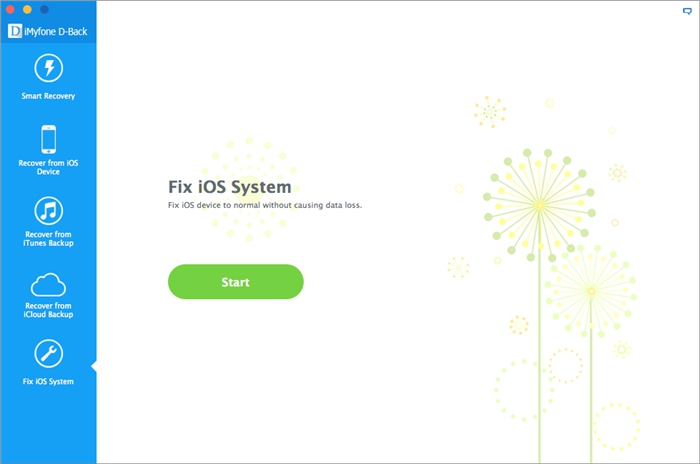 Step 2.Connect your iPhone to Computer and Scan It
When you iPhone detected and connected successfully,and then click "Start Scan" to begin scanning your device automatically and also show you the scan progress.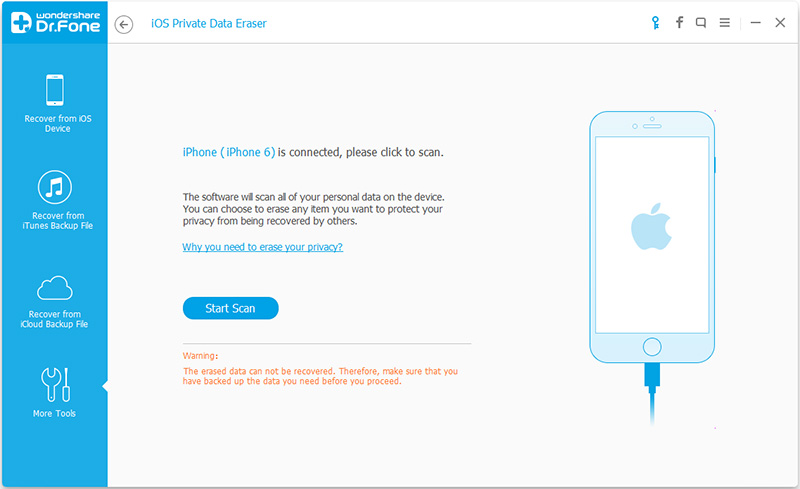 Begin Scan your iPhone for All Data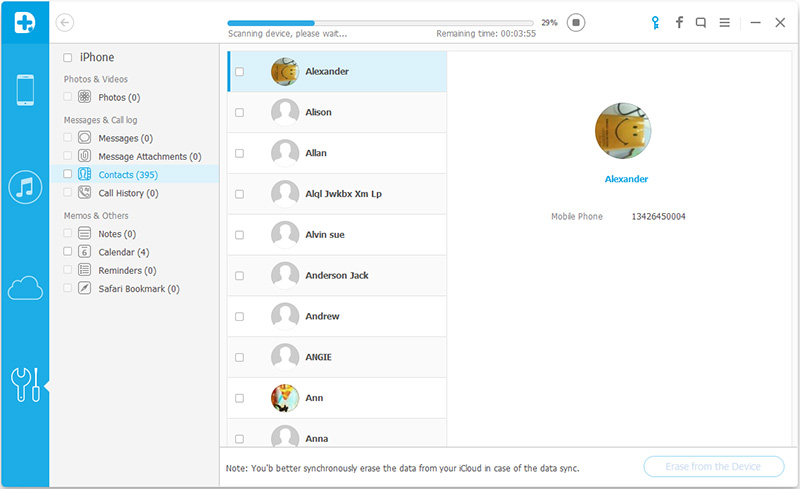 Step 3.Select the Messages Your Want to Erase from iPhone
Once the scanning is done in a few minutes, the program will list all of your private data on its screen. You can then select the option of "Messages" from the left hand side and then press on the button "Erase from the Device".




Step 4.Confirm Erase iPhone Messages
The software will ask you to confirm now that you want all of the data in your messages deleted, so type in "delete" and click on the button "Erase now" once again.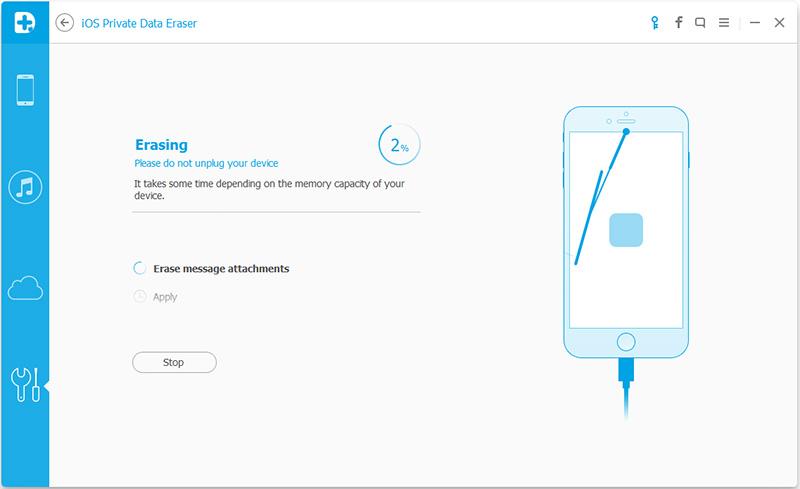 Step 5.Complete Erase Messages on iPhone Permanently
Once the messages data is deleted on your iPhone, you will see the software interface as below "Erase Completed".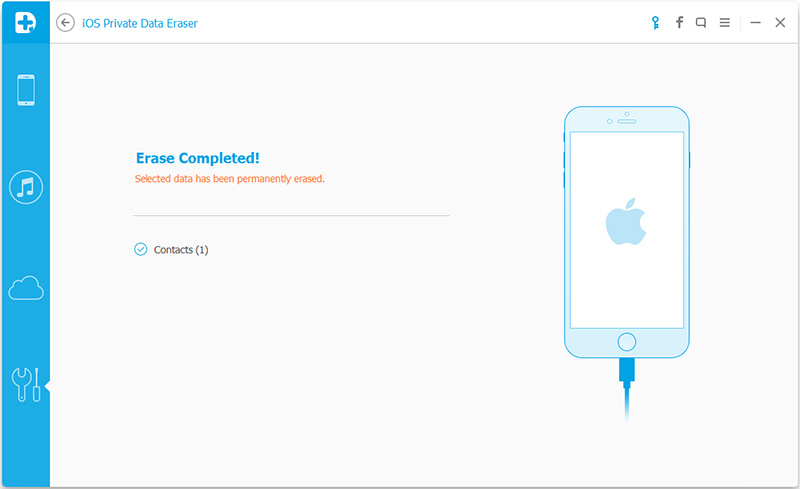 Free download the iOS Private Data Eraser to clear Messages on iPhone permanently!






If you want to sell the old phone,the most robust way is to completely remove WhatsApp app on iPhone permanently,once the App and App data erased by iOS Data Eraser tool,there is no way to recover the data.

As well all know factoring reset is not enough to remove your data but using a professional data eraser tool ensures that your information is safe regardless of whose hands it falls into.

Part 3: How to Delete WhatsApp App on iPhone Permanently

This iOS Data Eraser is designed for users "ERASE PRIVATE Data", "ERASE DELETED FILES" ,"ERASE ALL DATA","iOS OPTIMIZER"and "SPACE SAVER".You can use this powerful all-in-one iOS Data Eraser tool to permanently erase WhatsApp app and WhatsApp app data safely as well as securely on an iPhone, iPad or an iPod.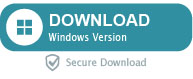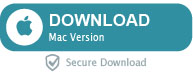 iOS Data Eraser - Full Phone Erasure
Messages, Call History, Facetime, Contacts, Mail, Calendar, Reminders, Notes, Voice Memos, Safari Bookmarks, Photos, Videos, Apps, System Settings, Keyboard Cache, Passbook, iTunes DB, iMessage, Safari Favorites, Safari History, Voicemail, Apple ID, iCloud ID, Game Center, Apple Maps, Weather, Stocks, Newsstand

iOS Data Eraser Key Features:

Permanently Erases All Data on iPhone, iPad, iPod Touch Device
When you are recycling, trading or selling your iPhone, the 1-Click phone erase option can help you delete everything permanently before sell the old iPhone devices.

Permanently Wipe Private Data
1 click to erase all private data that is stored in your iPhone while browsing the web, using apps, sending messages, etc stays private. It will keep your private data safe, freeing the space.

Clean Junk File and Free Up Space
1-Click cleanup feature helps you wipe all the junk files and other unnecessary App and App data permanently,and free up massive space on iPhone 4/4s/5/5s/SE/6/6s/7.

First of all,please download the iOS Data Eraser for free and install it on your Windows computer,we also provides iOS Data Eraser(Mac) version for Mac computer users.

Step 1.Connect your iPhone to Computer
When the iPhone device was detected and connected successfully, you will see your iPhone device space information along with other 5 features on the right.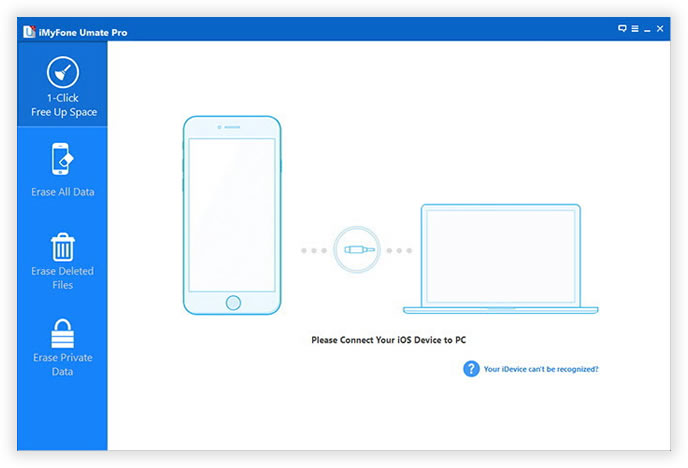 Step 2.Select 1-Click Cleanup Feature
To delete unnecessary App and App data and free up more space for your iPhone,please select "1-Click Cleanup" feature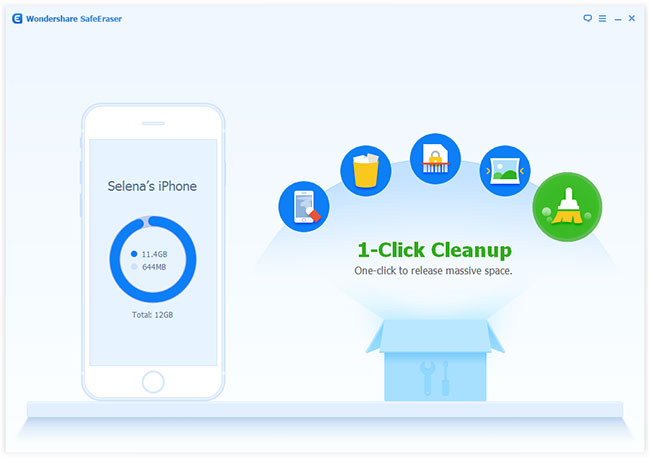 Step 3. Begin Scan your iPhone for All Junk files/Photos/Videos Cache Files/Unused App
In this step,the program begin scanning your iPhone,you will see the total number of junk files,Photos/Videos Cache Files, App Generated Junk Files, Unused App and other data displayed. Now you need to click on "CleanUp" for freeing up your device space.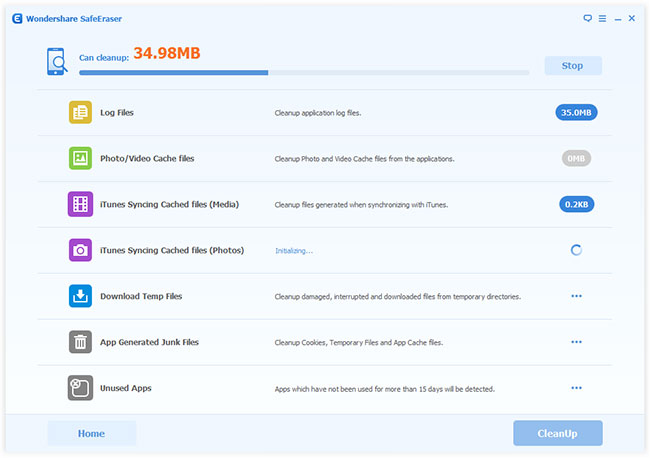 Tips: If you want to erase WhatsApp app and WhatsApp photos & videos contents permanently,please select "App Generated Junk Files" and "Unused App" to item proceed.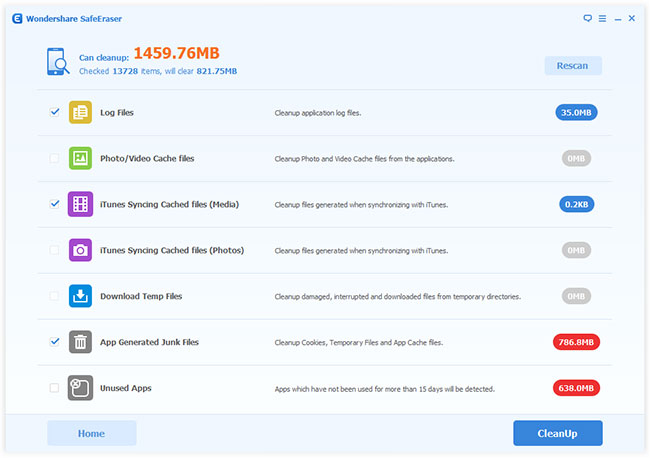 Step 4.Begin Wipe All Junk Files and Unused App Permanently
Make sure you keep your your iPhone connected while the scanning process completes, so that you ensure that the junk files and those Unused App(data) are cleaned up totally.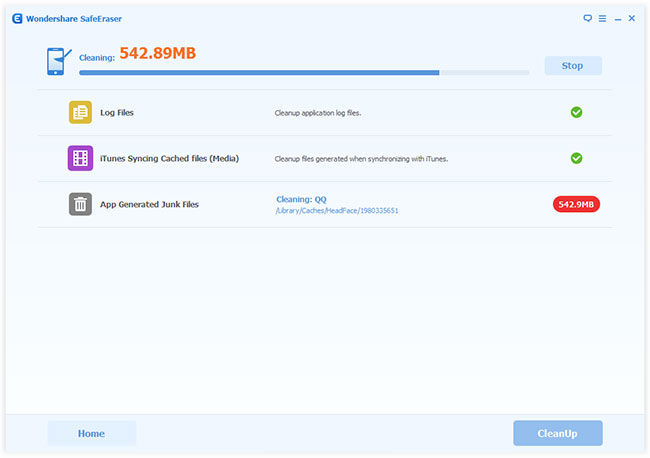 Step 5. Complete Erase WhatsApp App and WhatsApp Data on iPhone Permanently
When you will be done with the cleanup, you will see that the window will appear as follows, displaying the space information of your iPhone device,go back to your iPhone,you can't find the WhatsApp app and all WhatsApp data is clear up permanently.Now you can rest assured that the sale of your old phone.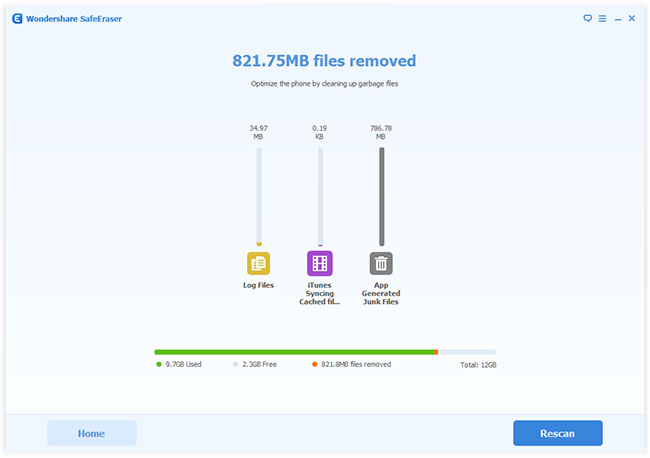 That's all, you can either go back to Home page by clicking on "Home" or click on "Rescan" to scan your iPhone device once again.

Free download the iOS Data Eraser and have a try!






Related Articles:
---
Transfer WhatsApp Messages from iPhone to Android Samsung

How to Transfer WhatsApp from iPhone 5/6/6s to iPhone 7

How to Backup and Restore WhatsApp Messages on iPhone

Recover Deleted WhatsApp Chat History from Android
Permanently Erase Everything on iPhone before Selling

Permanently Delete Photos on iPhone iPad

How to Delete Contacts from iPhone Permanently