Google has released the latest version of Android mobile operating system - Android 7.0 Nougat. But it is not open to all Android users, even if some Android smart phones still have to wait a long time to upgrade. Currently, there are still 30% of users are using Android 4.4.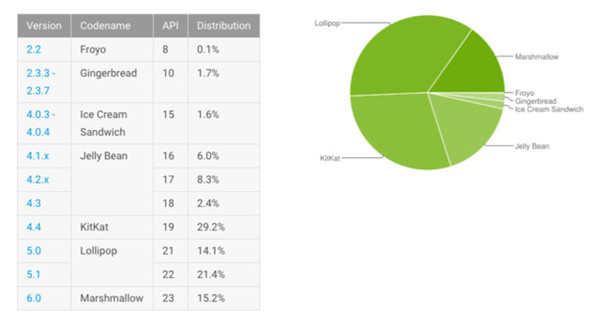 Google is still in accordance with the tradition of sweets to the latest Android 7.0 operating system name, this time it is called nougat. The name was born in June, by a developer preview program has been running for some time, in order for them to develop their applications. The key changes include Android 7.0 can run multiple applications on the same screen (multi-window mode), push the panel more refined, more emoticons, improved mechanisms Doze Deep Sleep and battery saving features, support for Google's latest virtual reality platform Daydream like.

But the problem is probably only a few people can really experience the Android 7.0. Android 7.0 on the Nexus will be the first device to run, including the Nexus 6, Nexus 5X, Nexus 6P, Nexus 9, Nexus Player, Pixel C and General Mobile 4G (Android One) and the like. These design Google's flagship smartphone will install the purest Android 7.0 system.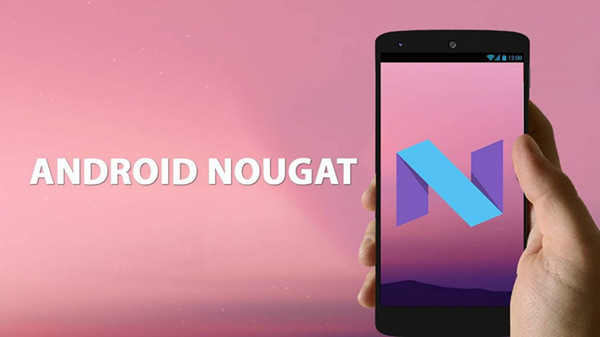 Read More:

How to Transfer Contacts from Android to Android

How to Transfer Apps from Android to Android

How to Recover Data after Android 7.0 Update

How to Backup and Restore Android Data

Since then, Google Android 7.0 will be sent to different smart phone manufacturers, including Samsung, Motorola and LG, and support them as users push updates. First update non-Nexus brand mobile phone is LG V20. The phone will be released in early September, will be pre-installed Android 7.0 system, so no need to upgrade. If you are using the phone Huawei recently may not be upgraded to Android 7.0.

This leading manufacturer distribution model leads to Android users have a significant fragmentation, and in stark contrast with Apple's top-down upgrade. Most iPhone users can update a few weeks after the release the latest version of iOS, and Android smartphone users in the system after the latest release, likely continue to use the legacy system up to a year of time to wait to upgrade.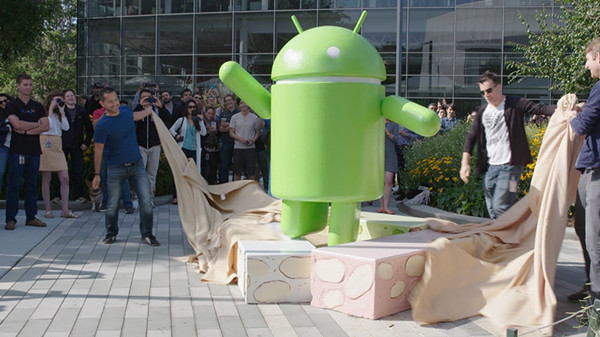 According to Google's Android developer dashboards statistics show that as of August 1, 15.2% of Android users are using Android 6.0 Marshmallow. Compared with May, the version of the operating system market share has doubled. But in 10 months, the number of users to upgrade to this version is still not too much. At the same time, 35.5% of Android users using Android 5.0 Lollipop, 29.2% of Android users are still using even the end of 2013 released Android 4.4 KitKat.

For Google, this fragmentation problem is not new, but it is clearly worth the risk. For device manufacturers and operators to provide services to original equipment manufacturers for devices, Android upgrade this model allows them to benefit. Year after year, only a few companies have the ability or willingness to provide users with system updates. Recently, many manufacturers and operators do not even support Google launched the monthly security updates.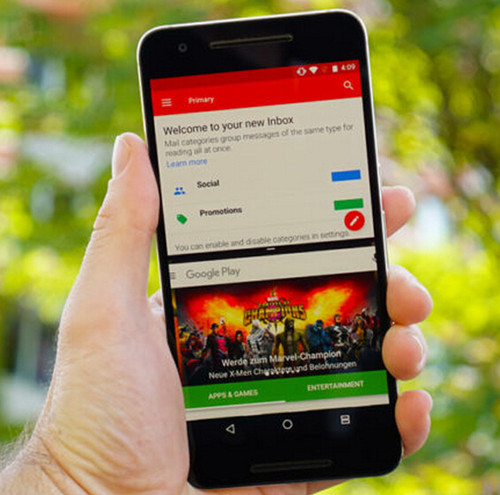 Apple's iOS system will not have similar problems. According to Apple Developer Support page, as of August 15, 87% of iDevice users have upgraded to the latest iOS 9 system. Another 10% of people are still using the 2014 version of iOS 8 system, only 3% used before the legacy. But that does not mean iOS better than Android, but it means Google is facing structural problems of the industry, and Apple is trying to circumvent this problem, which prompted Android occupy more global market share.