Samsung Galaxy Note 7 Explosion and Recall again
A month ago, the South Korean electronics giant was in trouble. As a result of a number of Galaxy Note 7 bombings, some hurt the children, some damage to the car, and some broke the hotel room things. Therefore, the company was forced to recall this just released flagship smartphone.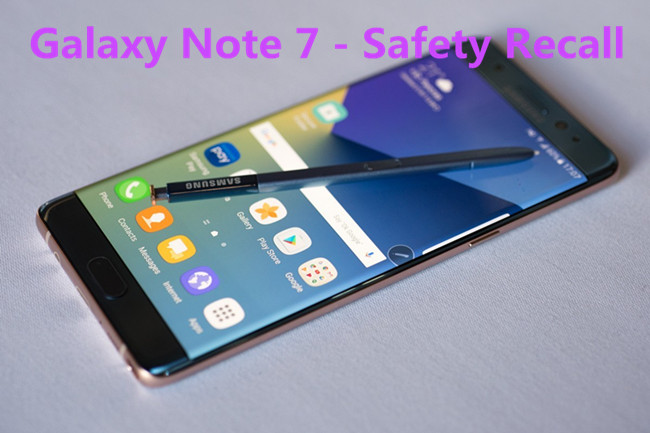 What to do before recalling,exchage and return your Samsung Galaxy Note 7?

How to Backup & Reset Your Samsung Galaxy Note 7 before Recall

How to Backup and Restore Data on Android

Worse still, the $ 1 billion disaster coincides with Apple's launch of the iPhone 7.

At that time, I specifically wrote an article entitled "Samsung's nightmare" article.

But now, it seems, the situation is still growing.

Replacement of the new machine may also be a problem

Samsung has provided a new service for the affected Galaxy Note 7 mobile phone users, hoping to solve the battery problem.

But recently, a Note 7 cell phone suddenly began to smoke before an aircraft was about to take off, forcing crew members to evacuate the entire plane, Reuters reported. The key is that the mobile phone owner said that this is a just replaced Note 7.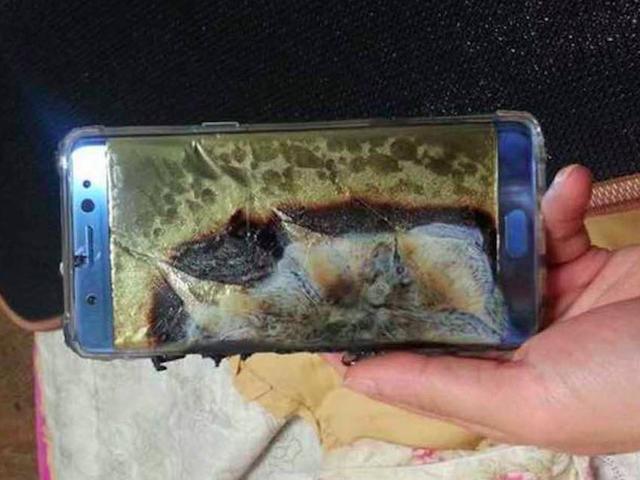 Read More:

How to Transfer Data from Samsung Galaxy Note 7 to Another Android
Transfer contacts,sms,photos,videos,call logs and more from Samsung Galaxy Note 7 to Samsung Galaxy S7,S7 Edge,HTC One M9/M10,Google Pixel and other Android phone

How to Transfer Data from Samsung Galaxy Note 7 to iPhone
Exchage your Samsung Galaxy Note 7 to iPhone 7 or iPhone 7 plus?Now,you can follow this use guide to sync all files from Samsung to new iPhone directly.

How to Transfer Data from Samsung Galaxy Note 7 to Google Pixel
You can use the phone transfer to transfer contacts,sms,photos,videos,call history,ect from Galaxy Note 7 to new Pixel or Pixel Xl,it also allows you switch data from iPhone or another Android phone to Google Pixel.

Transfer Contacts, Messages, Music, Photos to Galaxy Note 7
Get your exchaged new Samsung Galaxy Note 7 again,you can restore backup files to your new Note 7 from computer,or transfer files to your new Samsung Galaxy Note 7.

Samsung said the company needed more information to comment further, saying, "We can not confirm whether the device is new before we get it back." 7. We are working with regulators and Southwest Airline recovered the device and confirmed why, and once we've checked the device, we can share more information. "

But the technology website The Verge query through Samsung's IMEI code that phone, the results show that this phone should not be affected by the recall, and the phone's packaging also shows that this is a replacement of the device.

If it is really replaced equipment, but also by the "fried door" of the impact, it will bring great damage.

A recall to bring Samsung billions of dollars in losses, making it the laughing stock of the industry. If the second recall, will bring a huge disaster, and the brand image constitutes a long-term damage.

Airlines have warned passengers not to use Note 7 phones during the flight. If Samsung's ability to solve the problem is not trusted, then the airline may also completely disable the brand of all equipment, and not risk relaxation requirements.

This is not the only problem.

Google may grab Samsung's share

Google this week released a Pixel smartphone. This elegant high-end equipment is clearly in the high-end market with Apple and Samsung and other handset manufacturers a showdown.

Google in the release of the phone had to ridicule the iPhone's many shortcomings, from the protruding camera to the lack of headphone jack. In addition, the phone's pricing and iPhone exactly the same.

But Samsung may be affected by Google's largest company.

After all, it is not easy to move from iOS to Android, you need to transfer data, and may not be able to get all the applications you want. But Samsung users have been using the Android system, and has been accustomed to spend high prices to buy high-end equipment.

If you were a Samsung user, and now see a new device, how would you do? You may choose to explode the Samsung mobile phone, or use the same system, the new Google phone?

The use of exactly the same operating system, Android smartphone manufacturing has always been difficult to highlight their own differences.

Samsung Galaxy product line, the answer has always been for the high-end market to promote the reliability of their own devices - that is, do not want to iPhone design of the iPhone. But now, Google has begun to enter the field, and Samsung mobile phones did not solve the problem of explosion, so the difficulty of sales will increase substantially.